DEVELOP YOUR VISUAL LANGUAGE AND CAPTURE SOME CARBON!

This exploratory class is loaded with informative and fun activities designed to help you create outside of your habitual ways of working. Processes are inspired by techniques Paula developed for use in her own work.
Meetings are recorded so you don't have to take notes and can review if you miss one. Recordings and Curriculum are available for 90 days from last class.


PARTICIPANTS ENJOY THE COMFORT OF WORKING FROM HOME, THE ABILITY TO REVIEW SESSIONS, AND THE SAVINGS FROM NOT TRAVELING TO STUDY.

FORMAT: Four live group meetings (2 hours) on Zoom with up-close recorded demos, slide shows, Q & A, discussions and thoughtful reflection.
Between sessions participants will work in their studios. Our private Facebook Group (or similar) is a place to share work and thoughts between sessions.
SCROLL TO THE BOTTOM TO ENROLL!



Carbon Techniques
Powdered or solid graphite and encaustic:
Create a silver-like surface
Blend or glaze with encaustic colors
Create atmospheric effects
Use with stencils
Create "carbon" paper for transfers
Liquify (thin) to use as paint or (thick) to create texture/stamping
Use incising, scraping, oil sticks, glaze, and virtually any technique used in encaustic painting.
Make graphite encaustic paint for monoprinting/painting
Modify existing encaustic colors
Transfer drawings and photo copies
India Ink and encaustic:
Use with brushes and tools for expressive mark-making
Create "skins" with texture and movement
Draw onto encaustic or wax medium with pen and ink
Research and use other carbon materials, such as charcoal soot, and smoke
We cover and follow the use of health and safety recommendations for materials and equipment.
SKILLS NEEDED: Basic Encaustic Painting
Right image: P. Roland, Newlandia Series, "Rip Up the Map", ink and encaustic on panel, 46" x 30"

YOU ARE ENCOURAGED TO INVENT YOUR OWN COMBINATIONS AND EXPERIMENTS AND SHARE RESULTS!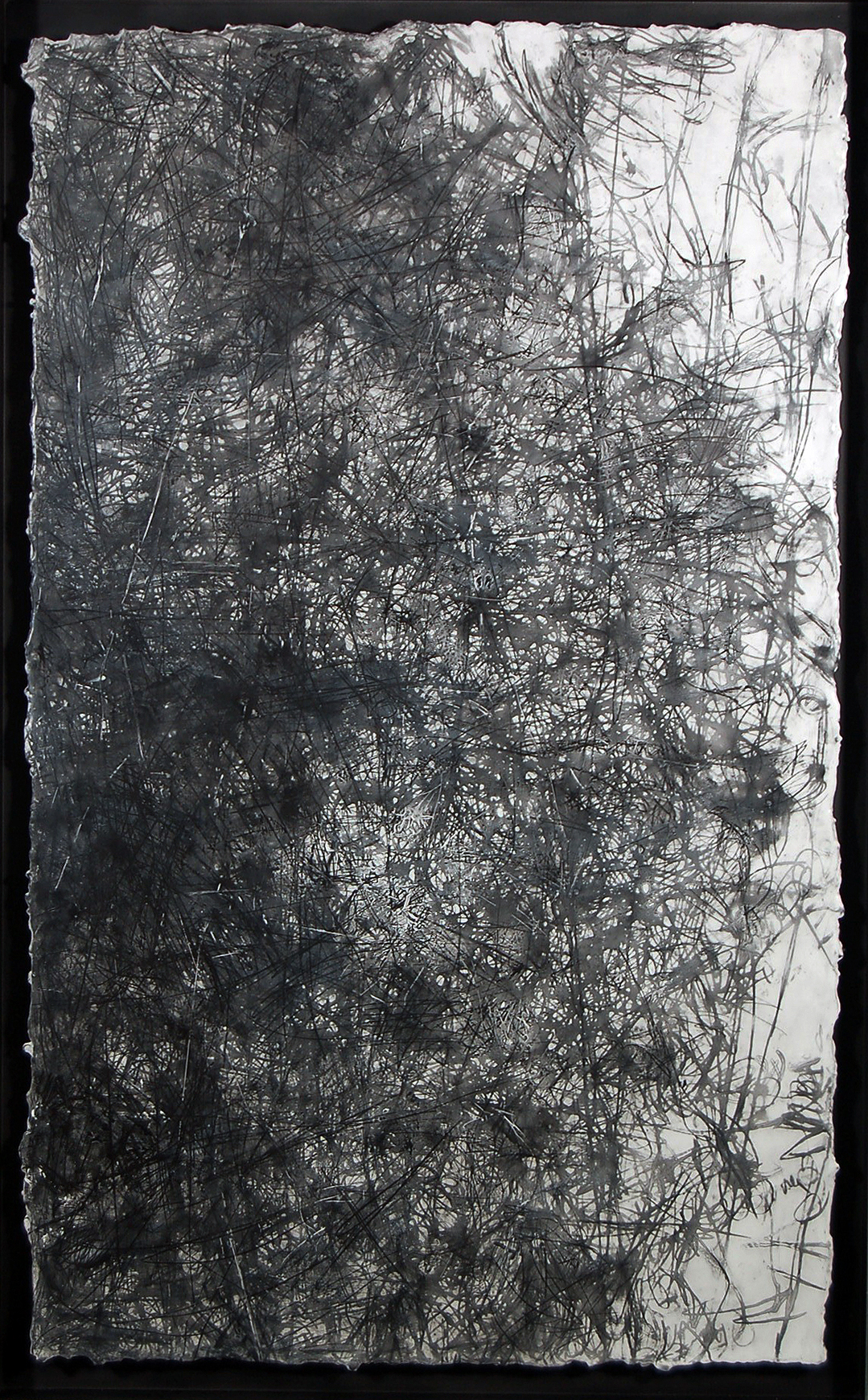 Carbon is found in all living cells and it participates in many chemical reactions
Many thousands of carbon compounds are integral to life processes
Graphite a crystallized mineral form of carbon found in nature or produced synthetically with many industrial uses. Its name comes from the Greek word graphein, meaning to write
Carbon takes many forms: Pure carbon is the toner in your printer known as carbon black. Carbon is used to make inks, paints, and steel. Diamonds are compressed carbon
Carbon, in the form of soot or charcoal, has been used as a medium for artists since the stone age
Fumage is the name coined by surrealists who painted with candle soot and smoke
Graphite can be machined or carved, used as a powder or liquid, or handled as a lump, stick, or pencil. In current times, artists use it for both two-dimensional and three-dimensional art forms
Left: P. Roland, Energy Fields Series: "Lost", graphite on handmade paper submerged in pigmented wax, 50" x 31"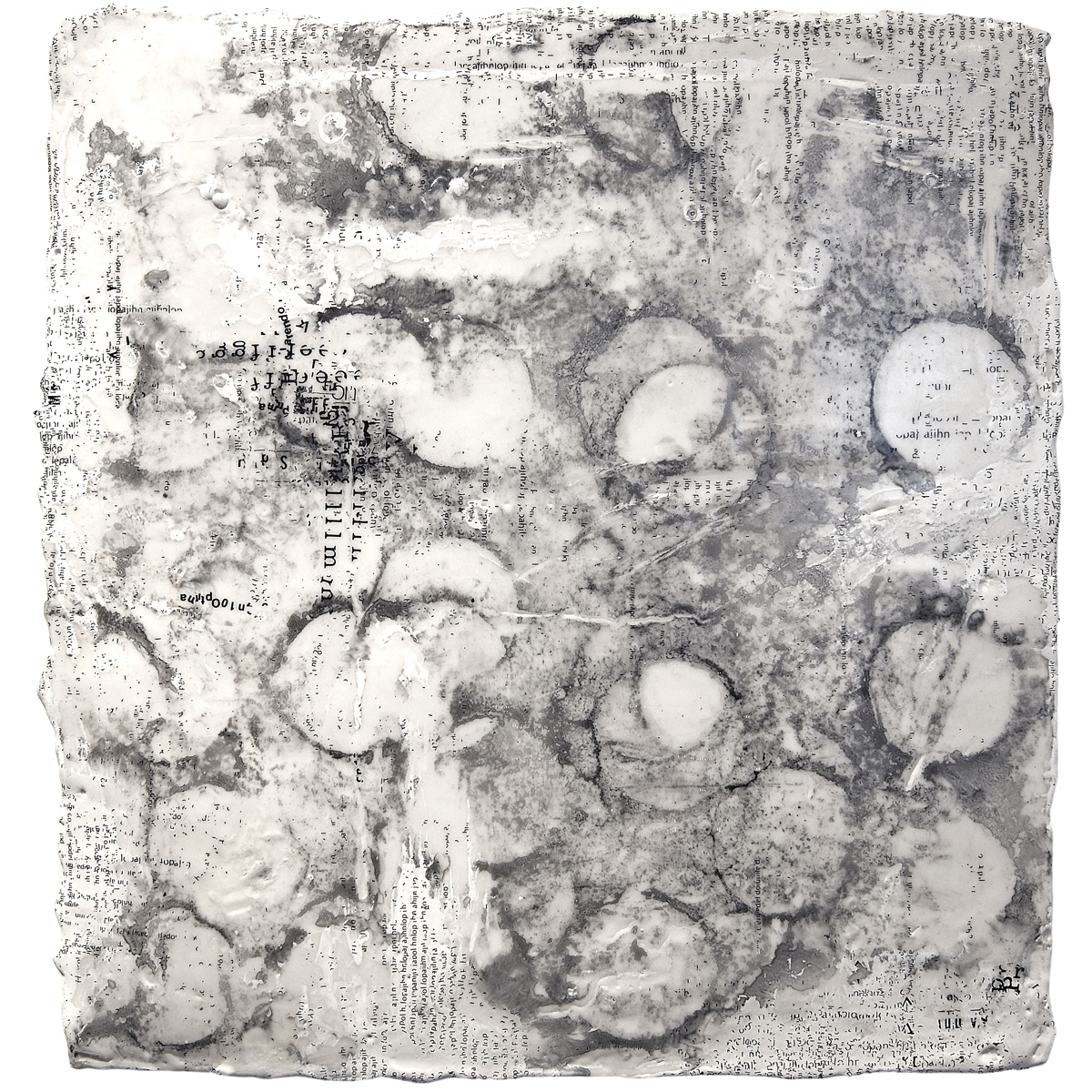 "I have taken several workshops with Paula over the years, each of which was very worthwhile. She is a talented artist and instructor. I always come away with useful techniques, renewed enthusiasm and new ideas. I admired her hand-dipped paper pieces, so I signed up for her workshop in 3D dipping and hand-dipped papers shortly before COVID. This was a unique way to work, and I highly recommend it."
~Tobi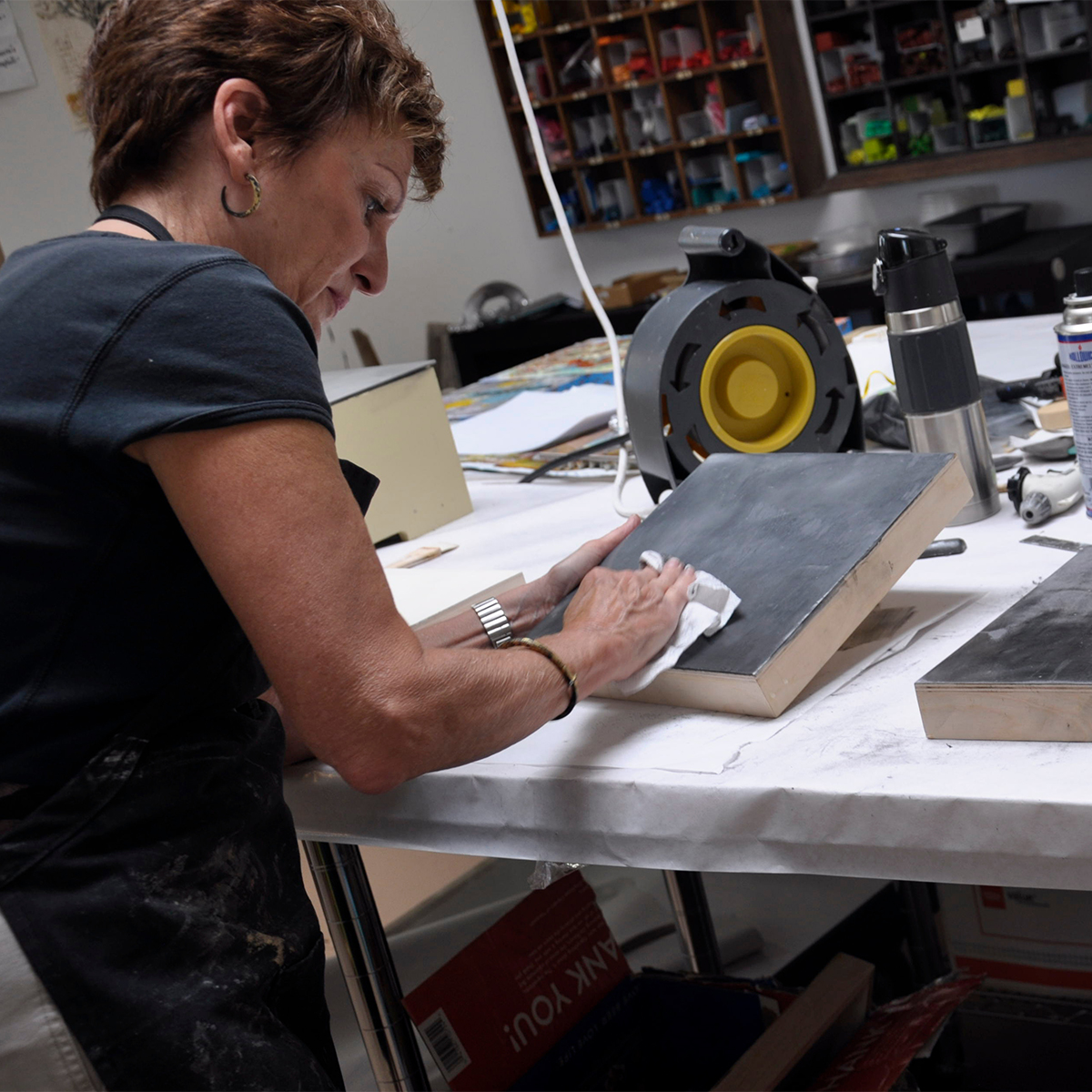 "Paula's demos in the class were packed with explanations and a wonderful depth of knowledge she was always willing to share. She spent time with each of us, helping us develop our own work, while encouraging further exploration. "
~ Theresa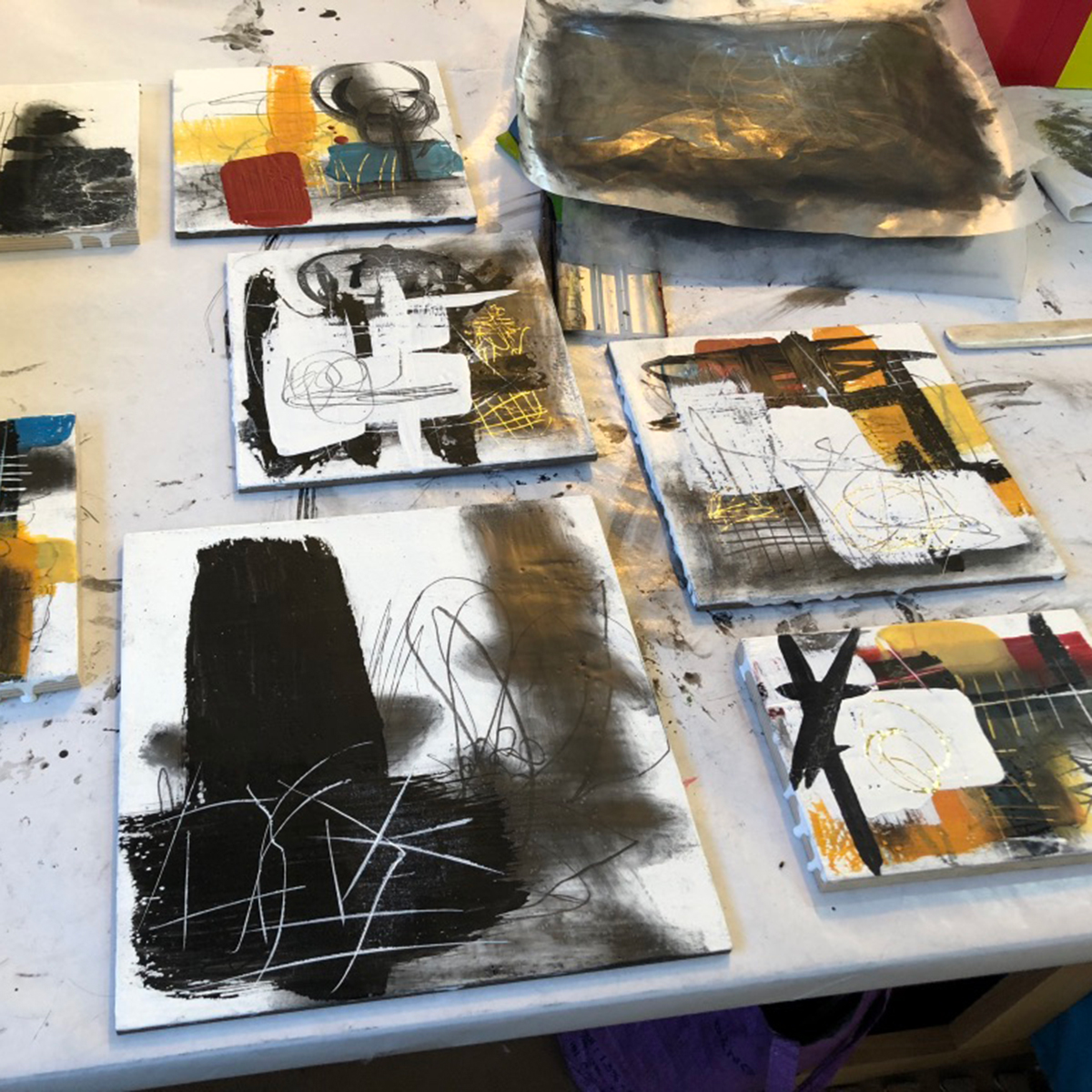 "Thank you for another outstanding workshop. Both your art and teaching continue to be a tremendous inspiration to me. You have such a breath of knowledge and it is such a gift to be able to learn from you.
I appreciate all of the planning and work that you put into the execution of your workshops. I had a great time and learned a lot."
~Tracy K.


We give context to works through discussions of carbon's historical and environmental presence.
Review slides and articles that show the conceptual aspects and beauty of carbon materials used by artists today.


Explore ways to incorporate these findings with your studio practice.
Right: P. Roland, Energy Fields Series, "Ahead of the Buzz", graphite on handmade paper submerged in pigmented wax,
50" x 31"