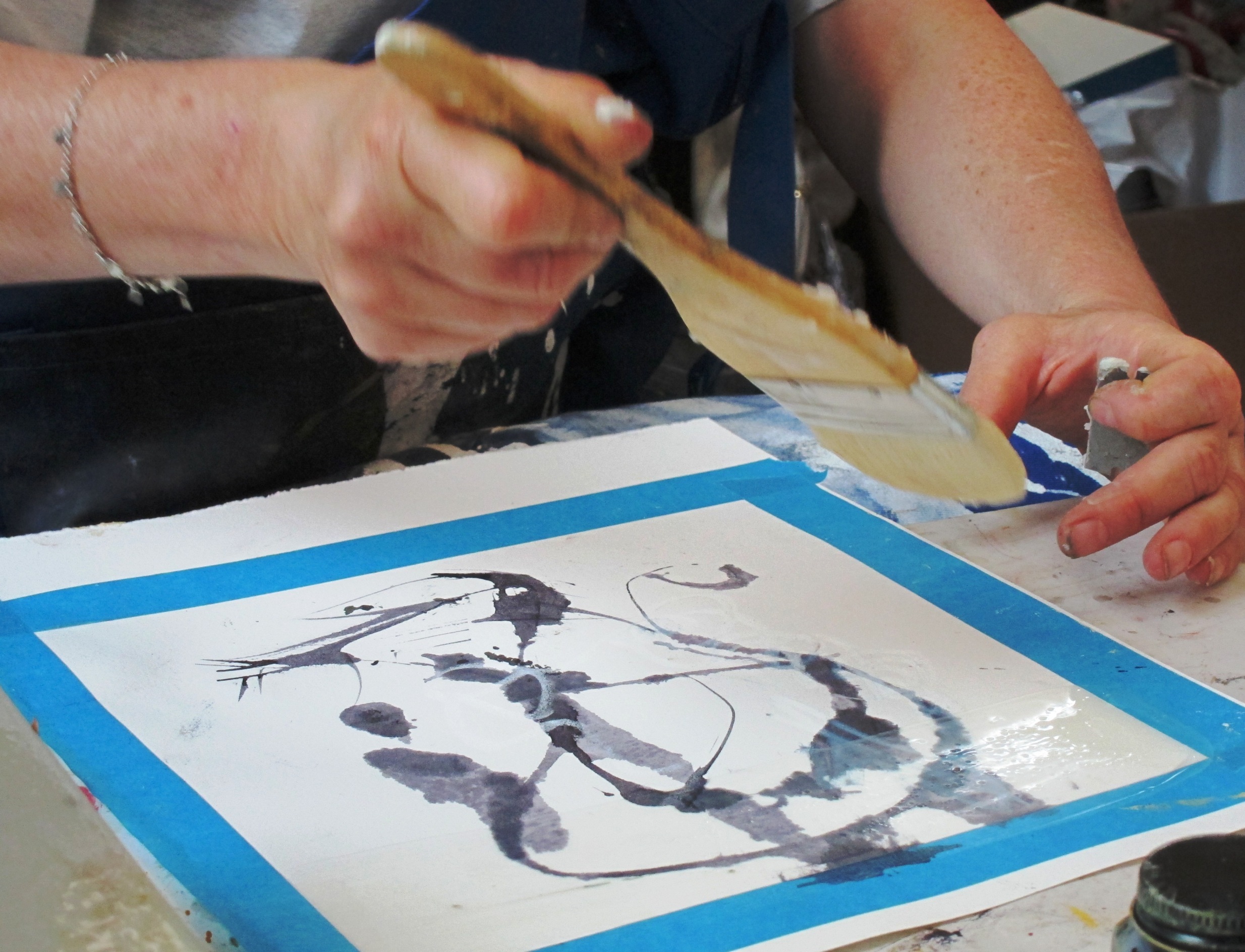 Are you ready to:
learn about encaustic
build a smooth surface
create layers and marks
Join Lisa Pressman for this hour long
beginning encaustic video
One thing I tell students is that you're not making a painting right now. Everyone gets caught up with the idea that they are making a painting. No, you are building a surface. You are creating layers. You are present in the process of making marks, adding layers, and excavating—creating history with those actions. It is the whole process of covering it up and scraping it back and loving it. Eventually, a painting will emerge.
~Lisa Pressman
Painting with encaustic is exciting, liberating and fun.
~Lisa Pressman
You will find inspiration from the way that Lisa works. She goes all-in with excitement not hesitating, adding marks, building layers, and excavating the surface.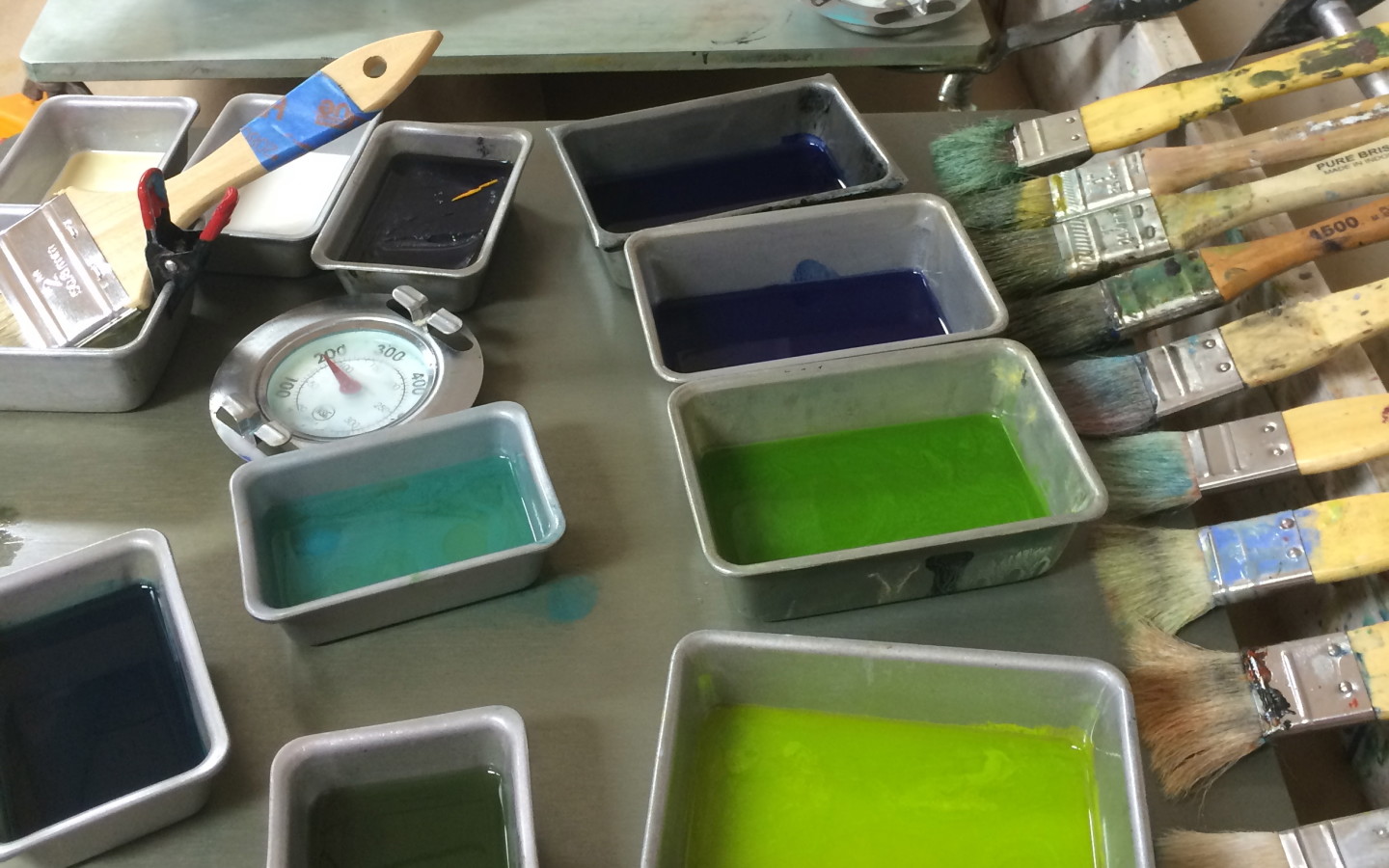 YOU WILL LEARN
studio set up
fusing
applying paint
building layers
markmaking
contrast and carving
laying lines
color application
This course is for you if you:
want to learn the basics of encaustic
 are an adventurous beginner, skilled artist, or anywhere in between,
want to add encaustic into your studio practice
This course guides you through the the basics of encaustic paintings and provides techniques to experiment with while working.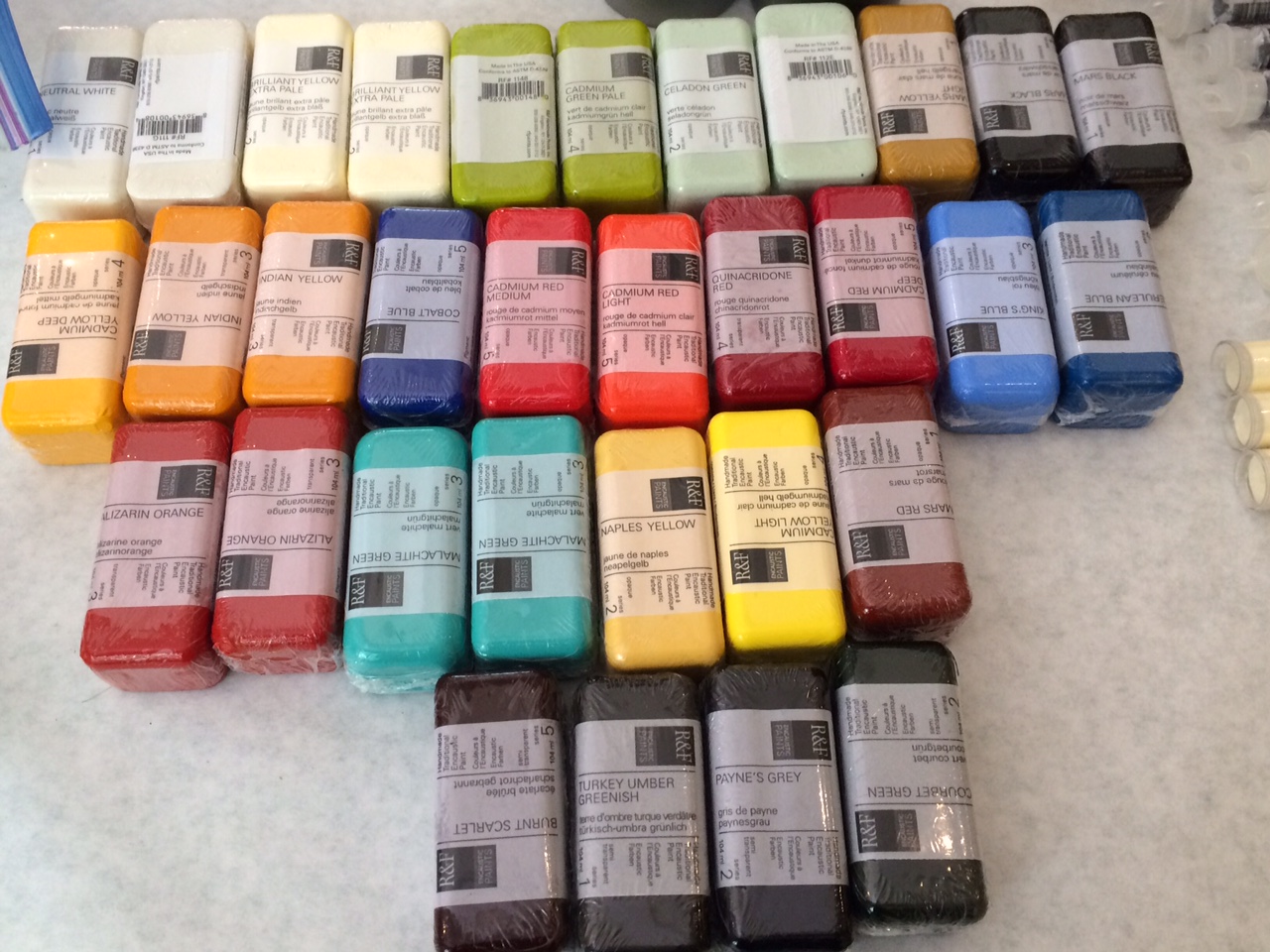 FAQ:
Q: Do I have to have painting experience to take this class?
A: No but best for adventurous beginners who are open to taking risks are also welcome.
Q: What mediums are covered?
A: Lisa will demonstrate the basics of encaustic including health and safety, materials needed, laying down the paint and other encaustic techniques.
Q: I have more questions. How do I reach you?
A: You can email Lisa at [email protected]
Lisa Pressman draws on over 35 years of professional experience in helping you realize your artistic goals. Lisa's career as an artist has been marked by exploration of the expressive potential of a variety of mediums, among them oil, encaustic, cold wax, and mixed-media collage. Her work is abstract, conceptually based, and process-driven, featuring marks, forms, colors, and patterns that are evocative rather than descriptive.
A highly respected arts educator, Lisa maintains a vigorous teaching program. She's been on the faculty at the former Art Institute of NY, a visiting professor at Pratt Institute and other universities, and has taught workshops in France, Mexico, Italy, and the U.S. 
Especially renowned for her teaching of encaustic and cold wax processes, Lisa is an annual presenter at the International Encaustic Conference in Provincetown, MA. She also is an instructor for R&F Handmade Paints and Gamblin Artists Colors. As a mentor, her focus is on the facilitation of each student's voice − the awareness of the source of what they are doing and why, the medium and visual language with which they can most effectively express their artistic vision.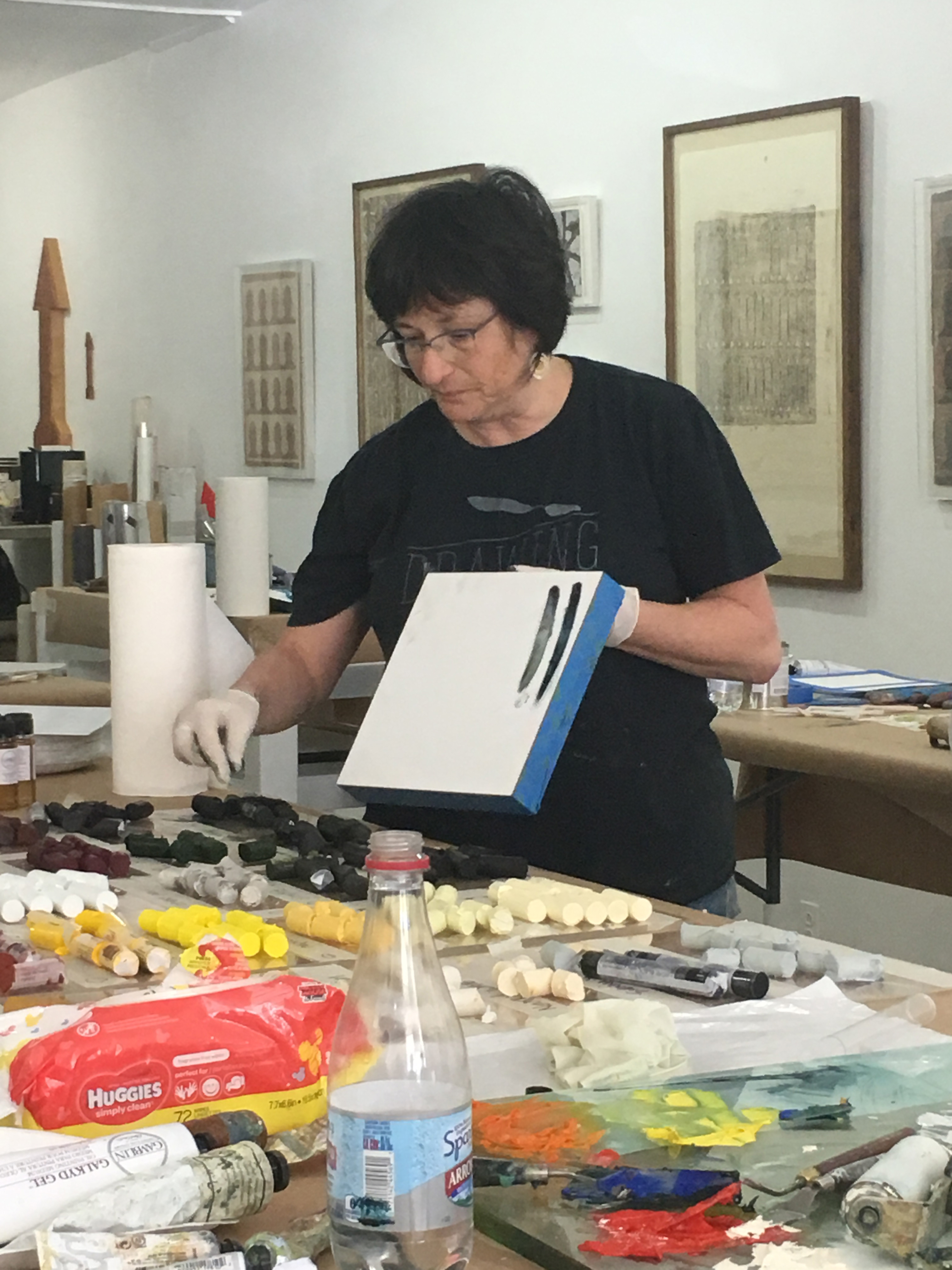 Lisa has an MFA in Painting from Bard College and a BA in Fine Arts
from Douglas College.
She is also recognized as:
 R&F Paints Core Instructor   
Gamblin Workshop Instructor
Ampersand Ambassador
Silver Brush Educator

I have taken several workshops from Lisa Pressman and have always come away with a better understanding of the materials used as well as a fresh sense of where I'm going with my own art-making. She is an intuitive instructor, adapting her lessons to meet the needs of her students. Individual attention is one of her strengths. She allows ample time for exploration as we discover new techniques and methods for approaching our work. As a mentor, Lisa has helped me take my studio practice to the next level. Her questions are thought-provoking and individualized; her answers to my questions are honest and reliable. She is a valuable resource, whether I'm updating my website, preparing for an art show, or contemplating a new body of work. Her humorous yet straight-forward approach is exactly what I need.

I have taken numerous Lisa Pressman workshops and have found they are a way for me to get outside my own studio practice to give me air, perspective, freedom from my own process to help scare staleness away. When I am in her workshop, I turn it over completely to Lisa as she guides the group through all kinds of drawing and seeing exercises while feeding your palette a smorgasbord of good medium and pigment. I trust each exercise, which opens me up for authentic creating and I begin to tap into a certain exciting energy. I leave all of my own control at the door of the studio when I work with Lisa so I can just relax and go with the flow. It takes days after a workshop for me to assess what I did and inevitably, I realize I actually have a series of transformative paintings. This helps feed my studio practice with new energy.

I most appreciate being told what I need to know and not platitudes of which the internet is full. You are an ideal mentor for artists who are beyond the beginning stages. 
Based on your critique of some pieces, I made changes that improved many paintings. I am delighted to report that my recent show generated several sales, including some influenced by you. And I know my approach to all my work will have a more effective inner critic.
I was a true beginner to Pigment Sticks, oil paint, and cold wax), but I walked away with a much richer understanding of color, design, and painting and wax mediums in general, to inform my home practice. In addition to a deeper conceptual understanding of the medium, I also learned a great deal about technique, including best practices for building up surfaces and creating interest and tension, and how to keep pushing through, even when I think I hate what I've created so far. Lisa's live demonstrations were informative and approachable, and she was happy to answer all questions and tailor her demonstrations to the needs of the individuals in the group. Even better, however, was Lisa's one-on-one feedback. During the course of the three-day workshop, Lisa made an off-the-cuff remark that perhaps encaustic was not the primary medium for me. I laughed and said absolutely not. But, several months later, I found Pigment Sticks and cold wax had become the only medium I was working with, and still had many of Lisa's prompts and suggestions floating around in my head. Lisa helped me to expand the way I approached color, line, form, contrasts, and ideas in my paintings, and I really admired the way she seemed to be able to cut right to the heart of an issue for each individual student in the class, regardless of how different their styles and backgrounds were. I think this speaks to what a skilled and thoughtful teacher she is, and I cannot wait for the day when the studio opens back up for in-person classes so I can take another workshop with her. This time, maybe I will successfully sign up for her encaustic class.
~ JJ ~