Learn the Essential Tools for Every Artist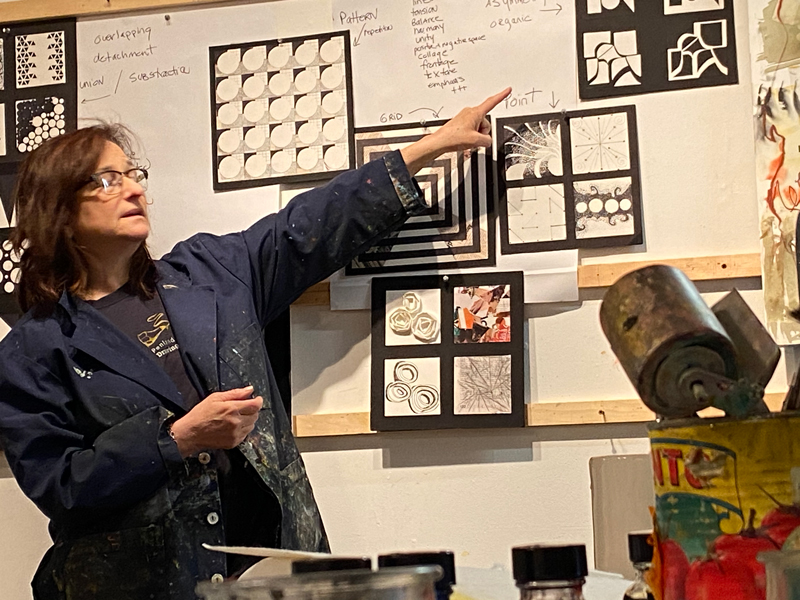 What are the building blocks of composition? 


How do you master these concepts and start consistently creating compelling artwork?


Discover how to make your paintings "work" while learning the language of art.
In Conquering Composition you will master these concepts and have powerful tools to draw upon in the production of your work. 


Create abstract work with greater visual impact by leveraging design concepts and elements.
Expand your visual lexicon.
Speak confidently about artwork--yours and other artists.
Terms come to life in class lectures. 
Susan and Lisa weave their diverse expertise into art historical presentations illustrating how artists from various cultural and artistic traditions incorporate these elements and concepts in their work.


Make deeper connections in your class journal that becomes your studio design elements reference guide. Achieve a deeper understanding by exploring these concepts in your journal.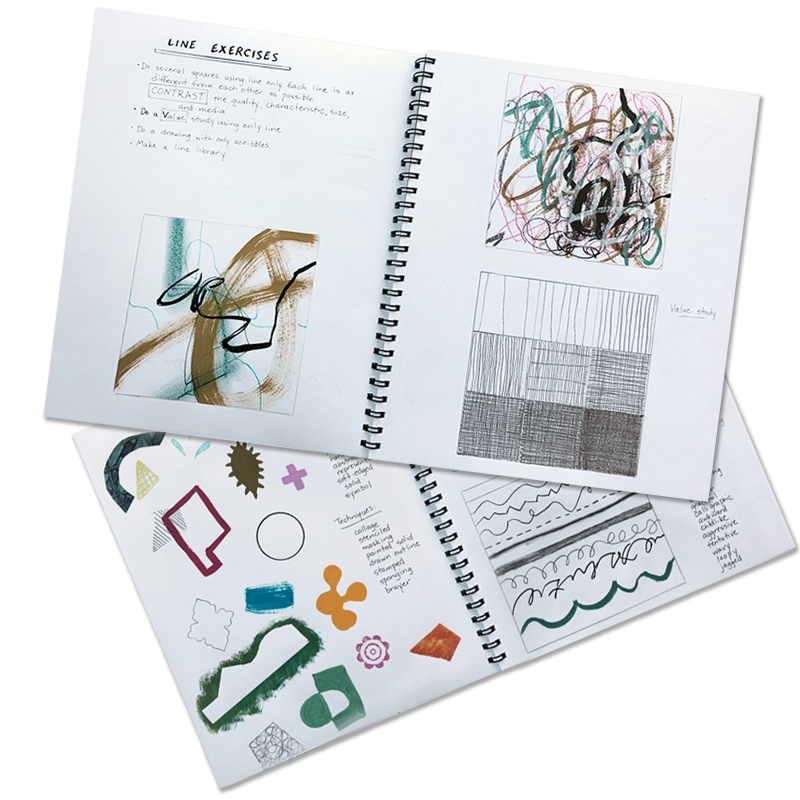 Exercises challenge you to explore the concepts and how they relate to each other. You will be able to apply these elements in a deeper more meaningful way in your own abstract compositions for the class.
Learning the language of critique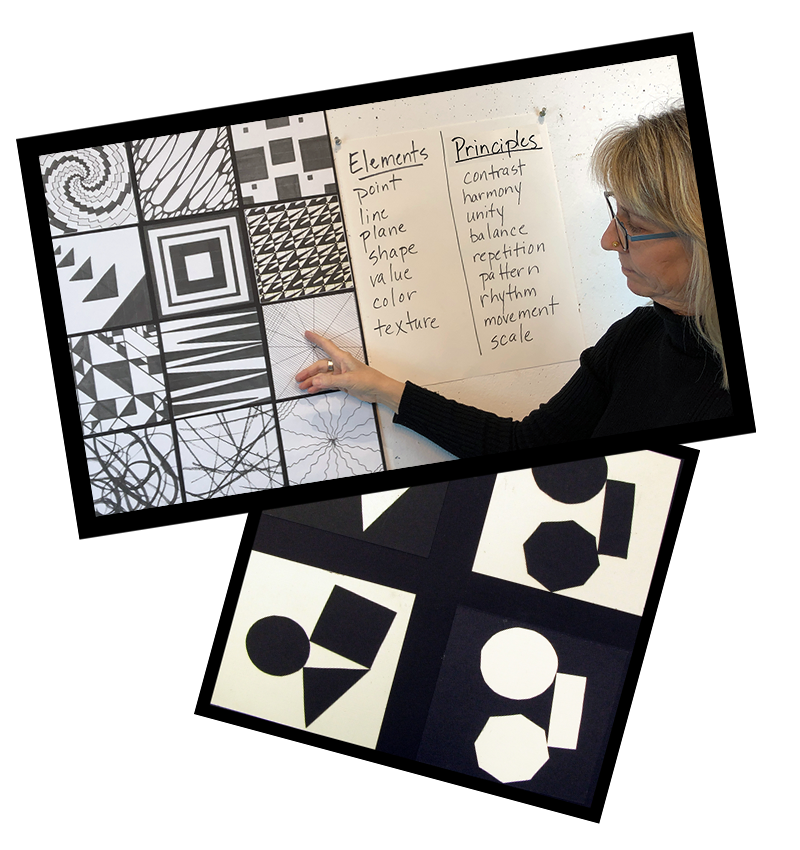 These design fundamentals are the foundation of the language of critique. They provide the structure to analyze a composition which is critical in learning how to evaluate your own work so that you can correct and make your own compositions more dynamic.
Ample amount of class time is devoted to developing your vocabulary in discussing and analyzing compositions. Class work will be done in a limited palette of black and white, but work out of class may be done in color. That will give us an opportunity to address color concepts throughout the 10 weeks and color will be a focus in one of the sessions. During class critiques you get feedback on your work while practicing your new visual vocabulary.
Guest Lecture by artist Joanna Kidney.
A highly sought after speaker, Irish artist, Joanna Kidney, will talk about her work through the lens of design fundamentals.  Students will have an opportunity to participate in a lively discussion session with Joanna, an internationally renowned artist and instructor.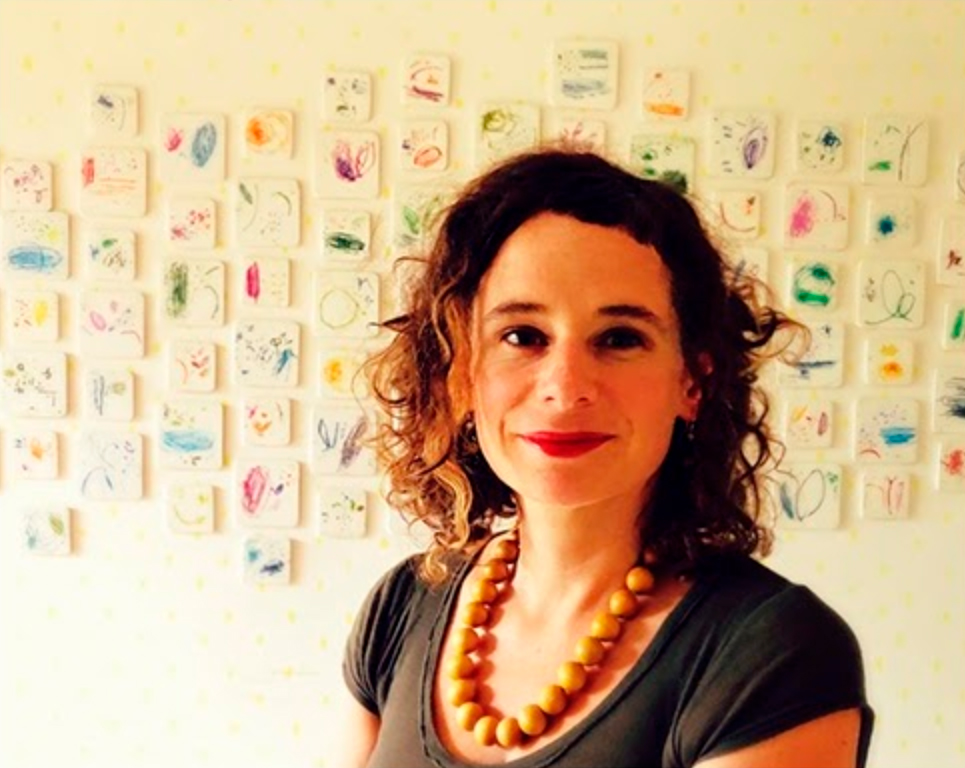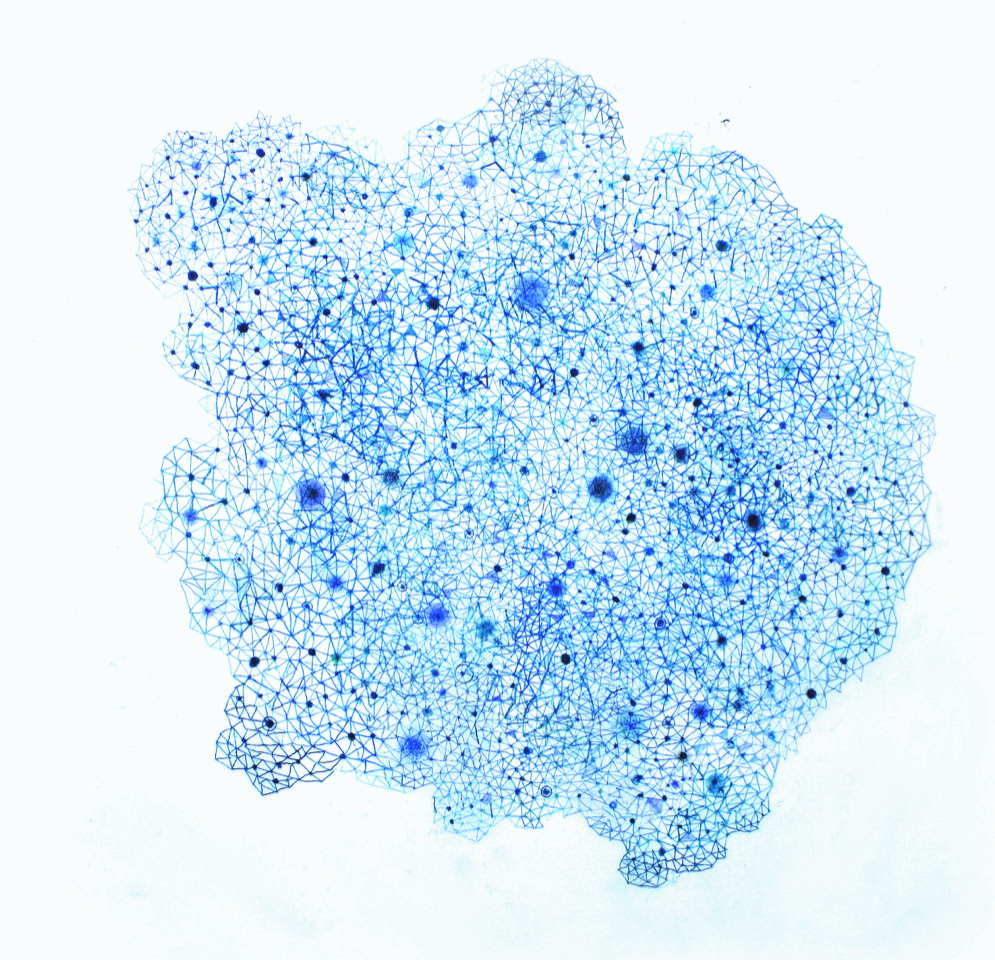 "The elements and the principles of art are a really useful framework to refer to while developing drawings and paintings I think. As a scaffold to build around or a guide for resolving an image. I have also found them useful as a guide in distilling and then building ideas about visual language." - Joanna Kidney
This 10 week intensive course will cover many of the elements of art within the framework of the principles. Such as when talking about line, we will also touch on variety, value, scale, etc. Beyond the concepts and skills essential to good design practice, it is hoped that the course will open a window towards self-expression and awareness.
FEATURES:
10 live 2-hour online instructional meetings
Replays of live classes
3 months access to the recordings of the live sessions and course content
Limited to 24 participants with an option to add personal coaching
In class prompts
Applying concepts to your own work during the week
Contemporary and historical examples to illustrate the concepts
FAQ:
Q: Do I need to work in a specific medium?
A: No. In class we will focus on 2D materials, but the concepts apply to any medium and 2D or 3D work. 
Q: How do I access the live sessions?
A: All live sessions are held on Zoom. Once you purchase the class, you will have access to the welcome section of the course content. There you will find the supply list, description of how the class will flow, and the link to the first class meeting. The live sessions will be recorded and uploaded to the course for replay. The best part is you don't have to worry about frantically taking notes but can focus on the live sessions and watch the replay to capture the key points you want to take notes on.
Q: Who is this class for?
A: This course is beneficial for artists at any stage in their creative journeys. Whether you explored 2D design fundamentals previously or our new to them, you will find ways to deepen, expand, and explore these concepts in ways that will transform your art practice.
Q: What if I don't normally do abstract or non-representational work? Is this class still for me?
A: Yes! The concepts we cover apply to all types of compositions. We are focusing on abstract and non-representational artwork because it is the easiest way to explore these ideas. You are freed from the mental and technical constraints of representational work and can really focus on the specific design elements.
Q: What will we do during the live sessions?
A: Presentations on elements, principles, historical and contemporary artists; prompts and exercises; small group discussions; critique. 
Q: Will we be making artwork during this class or just doing exercises?
A: Each week you will have exercises that help you explore the week's concepts and terms. You will be creating a design elements journal with specific exercises that will be your studio reference guide. You will also be working on small individual pieces that we will discuss during our live sessions. In these pieces we will encourage you to incorporate the design elements we have discussed but how you execute your compositions is up to you. 
Q: I have more questions. How do I reach you?
A: You can email Susan at [email protected] or Lisa at [email protected]
20 hours live interaction with 2 master instructors!
What you learn is equivalent to taking a college level course.
About Lisa
Lisa Pressman draws on over 35 years of professional experience in helping you realize your artistic goals. Lisa's career as an artist has been marked by exploration of the expressive potential of a variety of mediums, among them oil, encaustic, cold wax, and mixed-media collage. Her work is abstract, conceptually based, and process-driven, featuring marks, forms, colors, and patterns that are evocative rather than descriptive.
A highly respected arts educator, Lisa maintains a vigorous teaching program. She's been on the faculty at the former Art Institute of NY, a visiting professor at Pratt Institute and other universities, and has taught workshops in France, Mexico, Italy, and the U.S.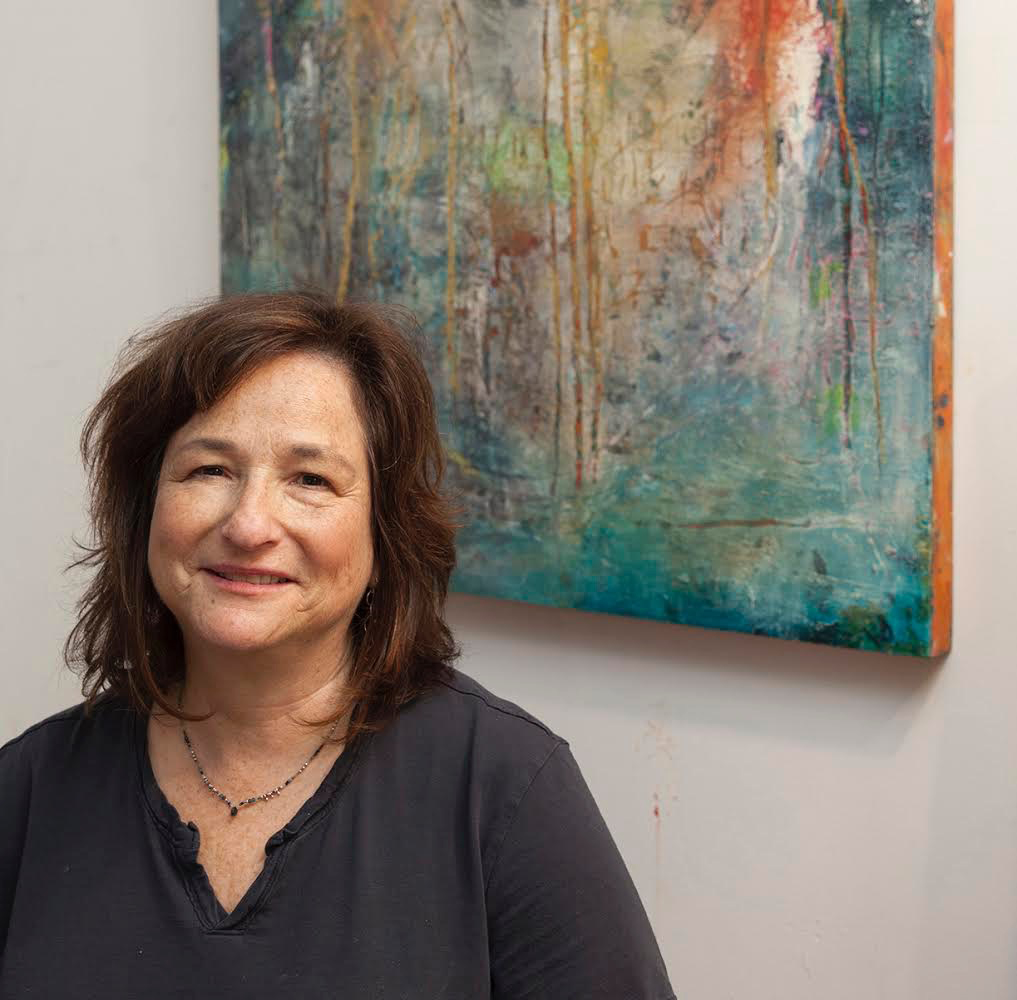 Especially renowned for her teaching of encaustic and cold wax processes, Lisa is an annual presenter at the International Encaustic Conference in Provincetown, MA. She also is an instructor for R&F Handmade Paints and Gamblin Artists Colors. As a mentor, her focus is on the facilitation of each student's voice − the awareness of the source of what they are doing and why, the medium and visual language with which they can most effectively express their artistic vision. Visit her website here. Lisa has an MFA in Painting from Bard College and a BA in Fine Arts (Ceramics and Sculpture) from Douglas College.
She is also recognized as:
 R&F Paints Core Instructor   
Gamblin Workshop Instructor
Ampersand Ambassador
Silver Brush Educator
Visit her website lisapressman.net.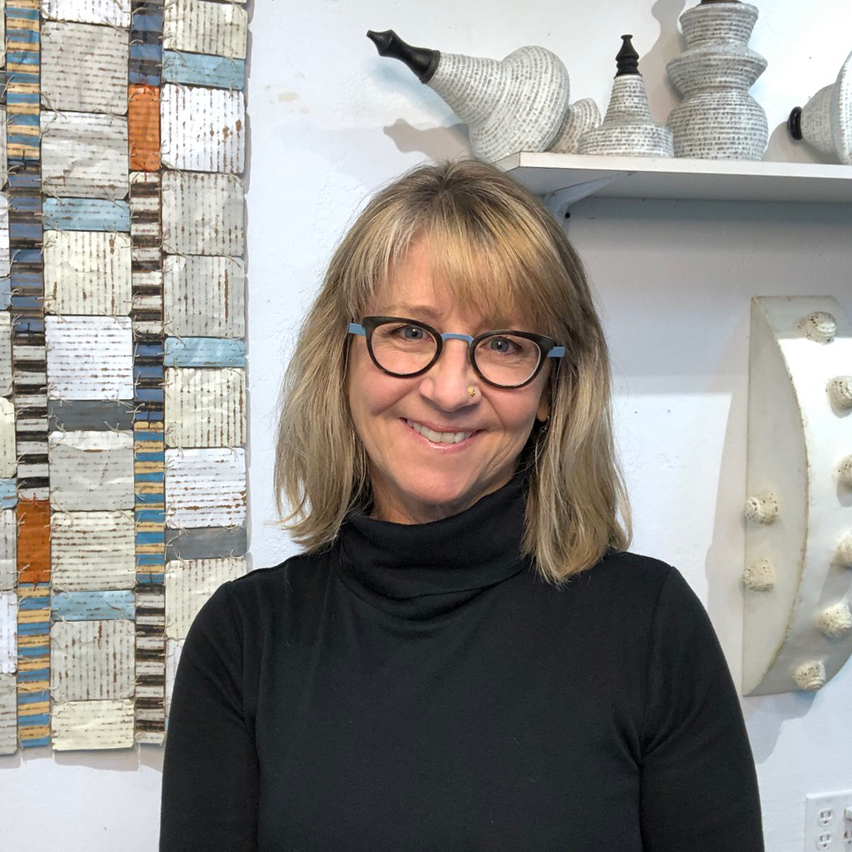 About Susan
Susan Stover draws on over 30 years of professional experience in helping you realize your artistic goals. With an MFA from California College of Art, Oakland, CA, and a BFA from Miami University, Oxford, Ohio, she seamlessly moves between various mediums.
She brings this depth of art historical and cultural knowledge to her work and teaching. Combining art historical information and a rich understanding of the processes, techniques, and histories of the various mediums enhances her teaching and helps you to consider these elements as you conceptually frame your art practice.
Excavating the ideas that inform your work is an important element of Susan's teaching. She helps you focus on the "why" of your work while you master technical skills. Take advantage of her extensive background in a variety of media including textiles, painting and sculpture.
Susan's insightful suggestions will help you open up new ways of seeing things. She is interested in connecting histories, personal and cultural, to each student's intentions and concepts. As a teacher, she delights in these moments of awakening in her students. Susan works easily between a variety of mediums, ever attentive to their history and cultural foundations. She demystifies various techniques and encourages students to combine mediums in new ways.
Susan is recognized as a:
R & F Paints Core Instructor
Silver Brush Educator
Visit her website susanstover.com.