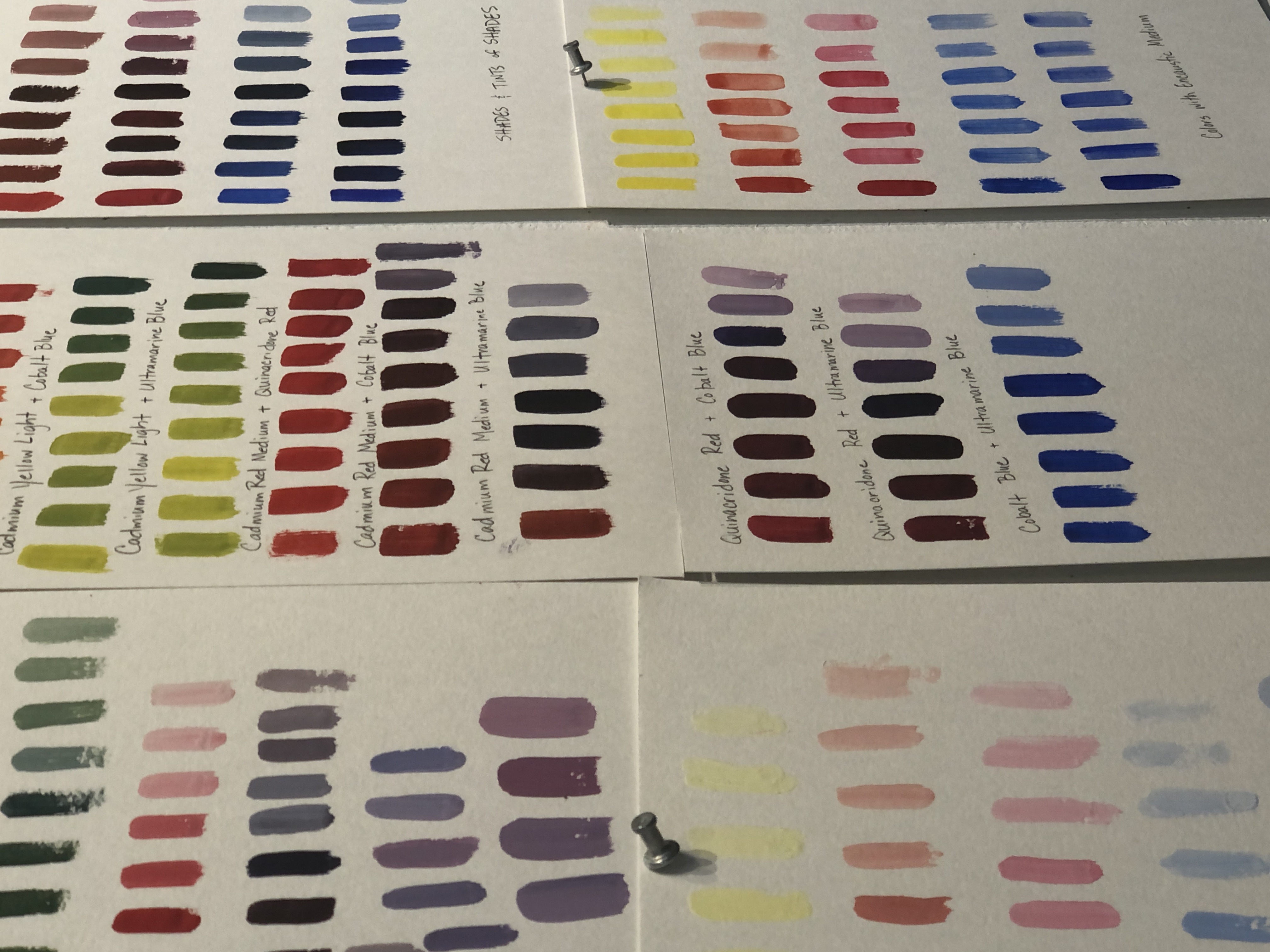 All the colors in the rainbow and more!
Featuring R&F Encaustic Paints, in this self-guided video Susan will show you how to mix hundreds of colors in a simple, systematic way. Some of the chapters include how to mix transparencies, tints, tones and shades. We'll mix secondary and tertiary colors, earth tones, and blacks and grays. We will experiment with color harmonies and ways to tone down a color. Susan will also give you tips on mixing larger amounts of color for use in your studio.
This course is for you if you:
Find yourself using the same colors over and over.
Are looking to learn about or refresh your knowledge of color theory. 
Want to discover new color combinations.
Would like to create a reference of color mixtures.
Want to learn about color harmonies.
Want to experiment with transparency and opacity.
Want some tips on how to mix larger amounts of color.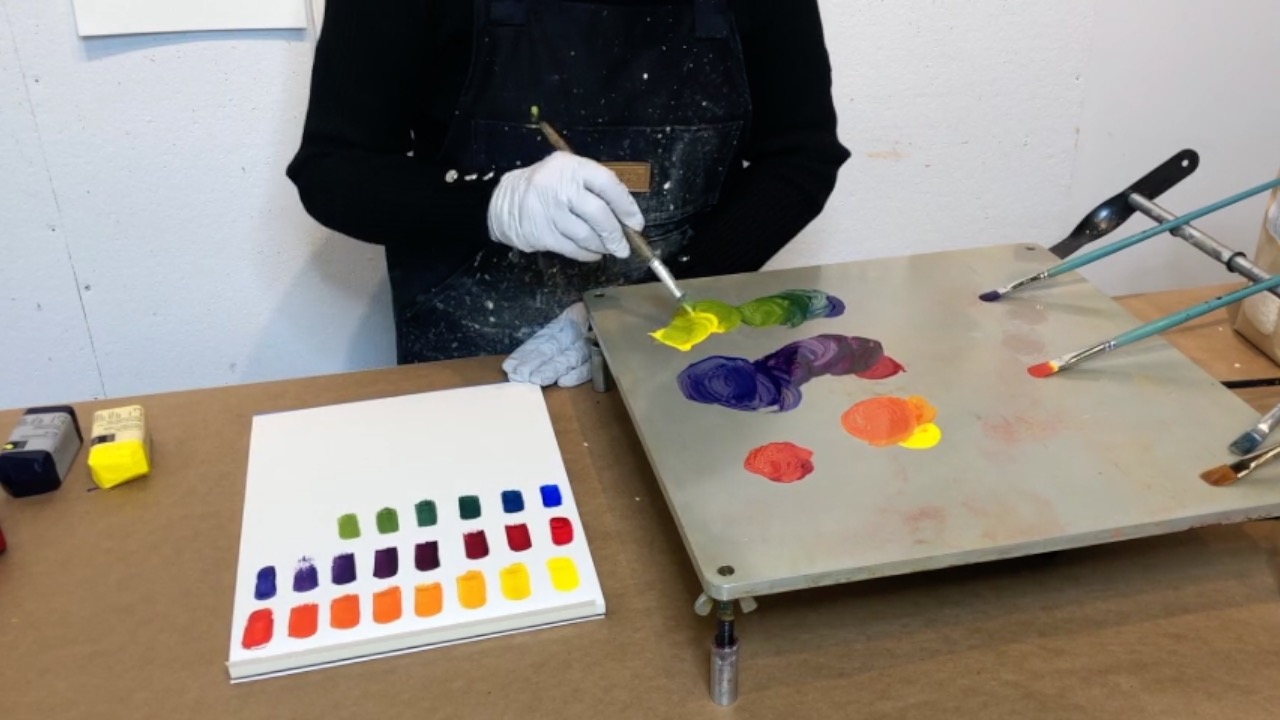 Secondary and Tertiary Colors
Working our way around the color wheel, we will hit all the multitude of colors in between the primaries.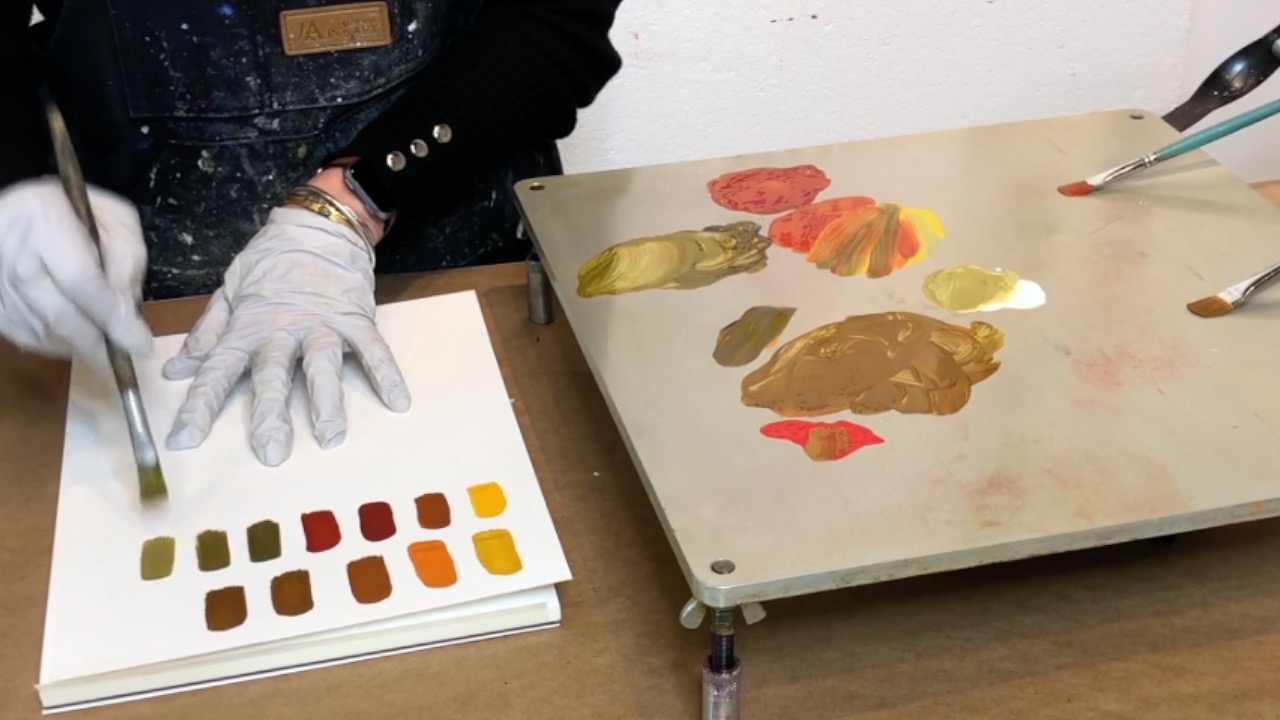 Knowing how to mix earth colors make the options plentiful and exciting. You're sure to find a new favorite one here.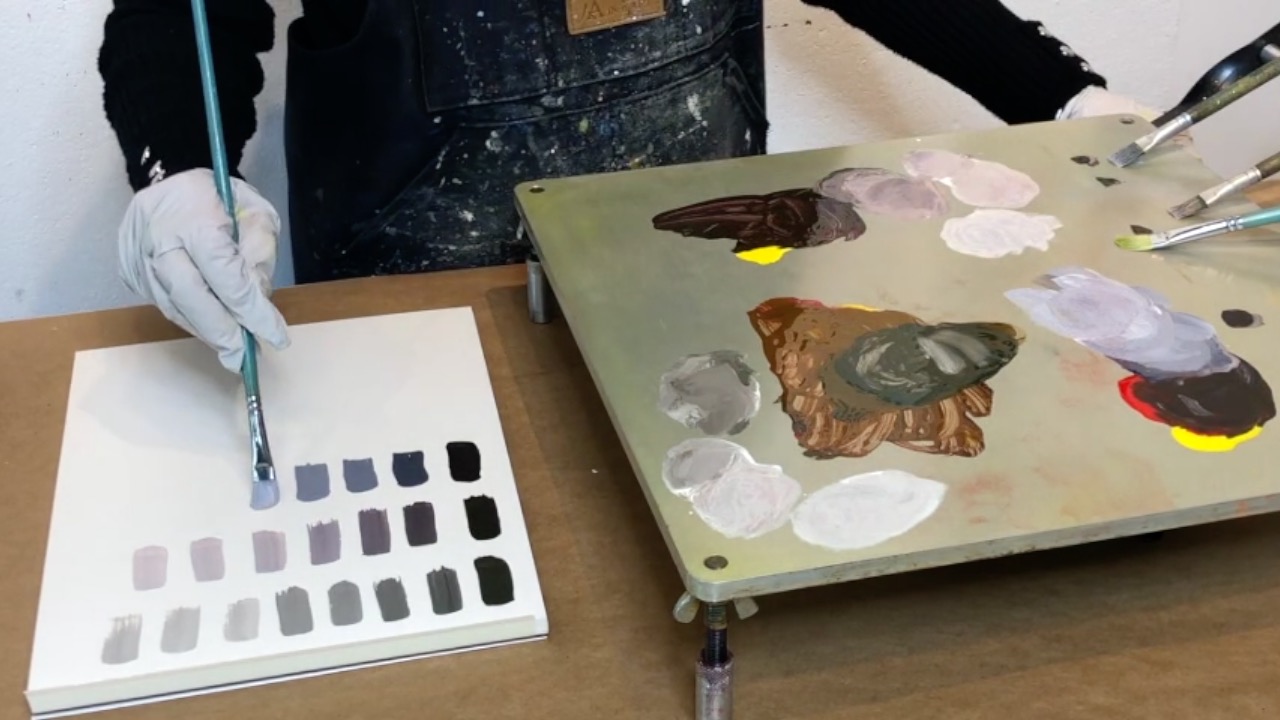 Learning how to mix your own blacks and grays increase the possibilities for shadows and neutrals.
Susan Stover - Instructor
Susan Stover is a San Francisco Bay Area artist and draws on over 30 years of professional experience. Susan received a MFA from California College of Art in Oakland, California and a BFA from Miami University in Oxford, Ohio. Both degrees focused in Textiles and Painting and she seamlessly moves between various mediums. Her work exists in and between the realms of painting and sculpture.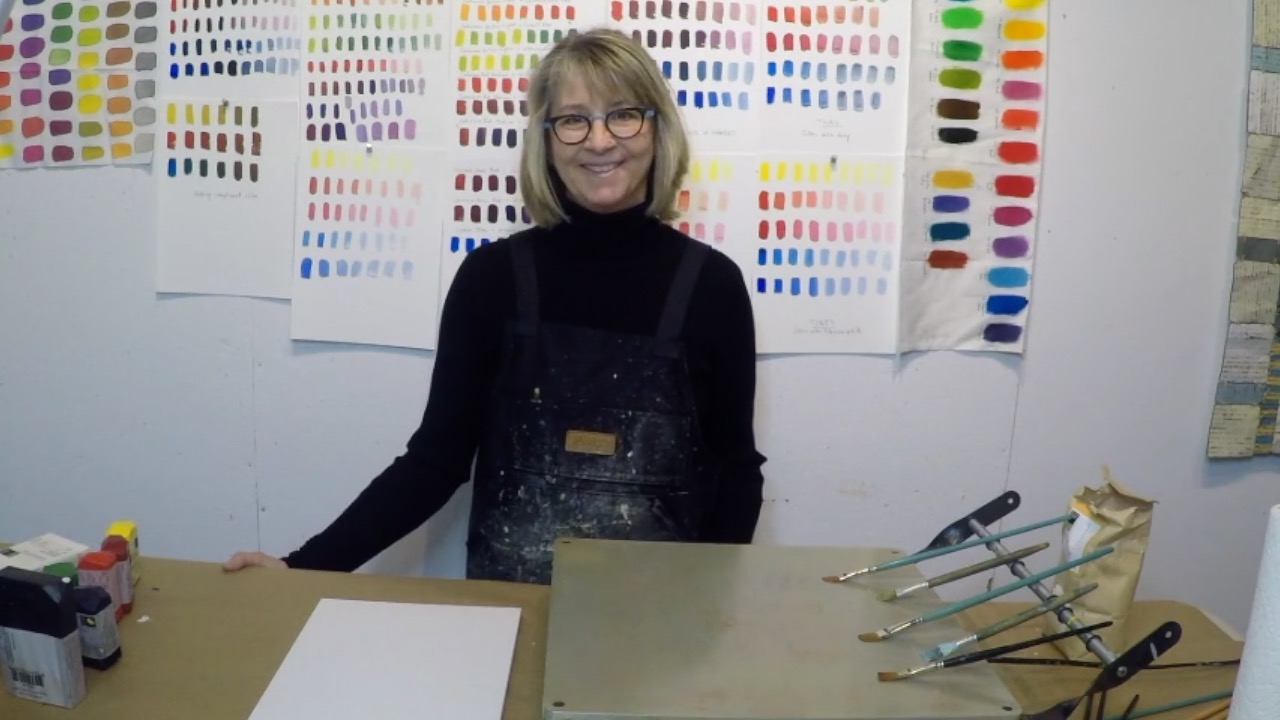 Other Courses with Susan Stover
You might also enjoy some of these other courses with Sue!