Do you want to add dimensionality to your paintings?
Have you wanted to explore the
potential of 3D forms but not sure where to start?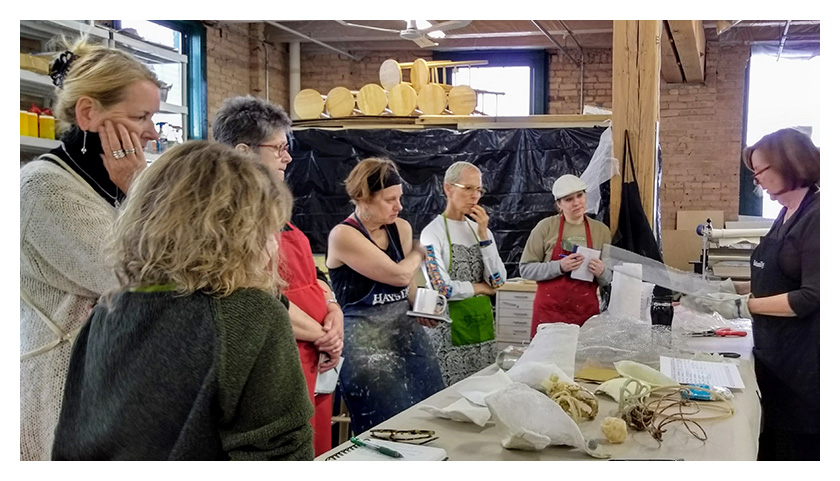 Join Helen Dannelly for this 4-week introduction to 3D structures for
encaustic, acrylic & other surface treatments.
"Creating 3D structures for surface treatments [encaustic, acrylic, oils, etc.] is such a freeing process. The materials have so much potential! You realize how you can combine different materials together to create complex and intriguing forms. Students get excited when they realize how very accessible the materials and processes are."
~Helen Dannelly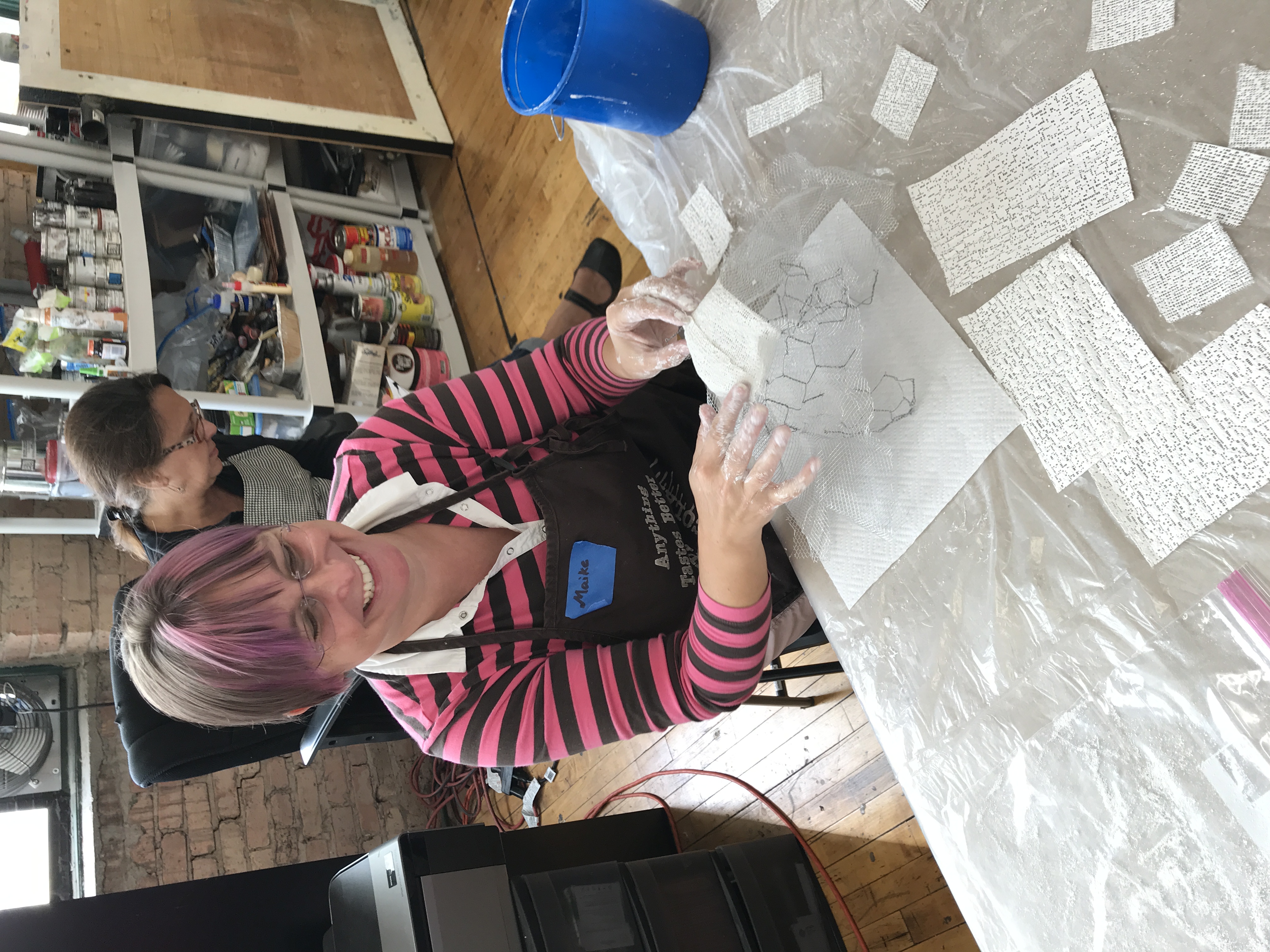 Concepts covered in the course:
Adding depth to your work
Transform wire and wire mesh, plaster gauze, joint compound and fiber into expressive forms
Learn an unconventional way of mixing mediums
Discover new ways to express your ideas
Adding relief elements to your work
Expand your creativity while honing your critical thinking skills
This course includes:
 4 live online 90-minute sessions with time for Q&A. 
Live demos.
Prompts and exercises tailored to students' needs.
PowerPoint presentations & discussions explore artists working 3 dimensionally for inspiration.
3 months of access to the recordings of the live sessions. Now you can be fully present soaking up the demos instead of frantically taking notes.

"I just read the comments on my [work] and want to thank you for what you added. I am happy to have your expanded opinions. Very helpful and so encouraging. You made my day."

"How I spent June: working (well, playing really) on some 3D encaustic pieces while taking two Zoom classes with Helen Dannelly. Fabulous instructor! Supportive and knowledgeable. And some amazing "classmates" whom I hope to meet in person when life becomes a little more normal. I did a lot of playing with different materials and plan to expand my experiments more in July. Great classes!"
"I loved how this class really expanded my thinking about what was possible creatively! I am a painter but I always wanted to try working sculpturally. This was the perfect introduction! I highly recommend it! Can't wait to take the next class! Thanks Helen!
~ Chris L.

"I enrolled in both the Beginning 3D Encaustic and the Continuing Explorations in 3D Encaustic (taught by Helen Dannelly). Both classes provide the encaustic artist the foundations to explore taking the medium in new and exciting directions. The classes were streamed via Zoom because of the pandemic and the instructors was patient in answering students' questions and generous with her support well beyond the actual time spent together in the Zoom class.
In the follow-up Continuing Explorations class, Helen Dannelly challenged students to build on the foundations from the Beginning class, encouraging students to begin to develop a body of 3D work. As in the first class, Helen shared her knowledge and time to support each student individually as we experimented with these new materials. She challenged us to think in new ways and gave generously of her support when we had questions or encountered problems in our work."
~ Laureen W. ~
FAQ:
Q: Do I need sculpture experience?
A: No, this is a class for artists new to working three-dimensionally. And for those with some experience, you will learn additional techniques to expand your practice.
Q: I work in mixed-media. Will my imagery translate?
A: Yes! Anyone working two-dimensionally can benefit from this course. We will discuss various surface treatments, so if you are already used to working with multiple materials, all the better!
Q: I have more questions. How do I reach you?
A: You can email me at [email protected]