Paula's new "
Focus"
 sessions are a deep dive into a single encaustic monotype topic (with all its permutations).
If you love the waxy translucency of encaustic paintings, you will be happy
with these prints
and their super-waxy surface.
To print, the plate is flooded with wax/encaustic and the paper is manipulated -- dabbed, dipped, dragged, etc, or just allowed to penetrate, spread, and be adsorbed.
Pigmented encaustic sits on the surface of the paper
Transparent and lightly pigmented waxes allow light to be transmitted.
In some cases, the paper may be lit from the rear.
These Encaustic Prints are lush and abstract with an organic relationship to nature and natural phenomena.

~Learn tricks and tips to unify composition.


~What are the best paints to use for your goals ?


~Make or modify the color of encaustic paint.
~Follow Paula as she tests different papers to find adhesives that work best for mounting prints, and shows traditional and alternative ways frame, or present these waxy, juicy prints!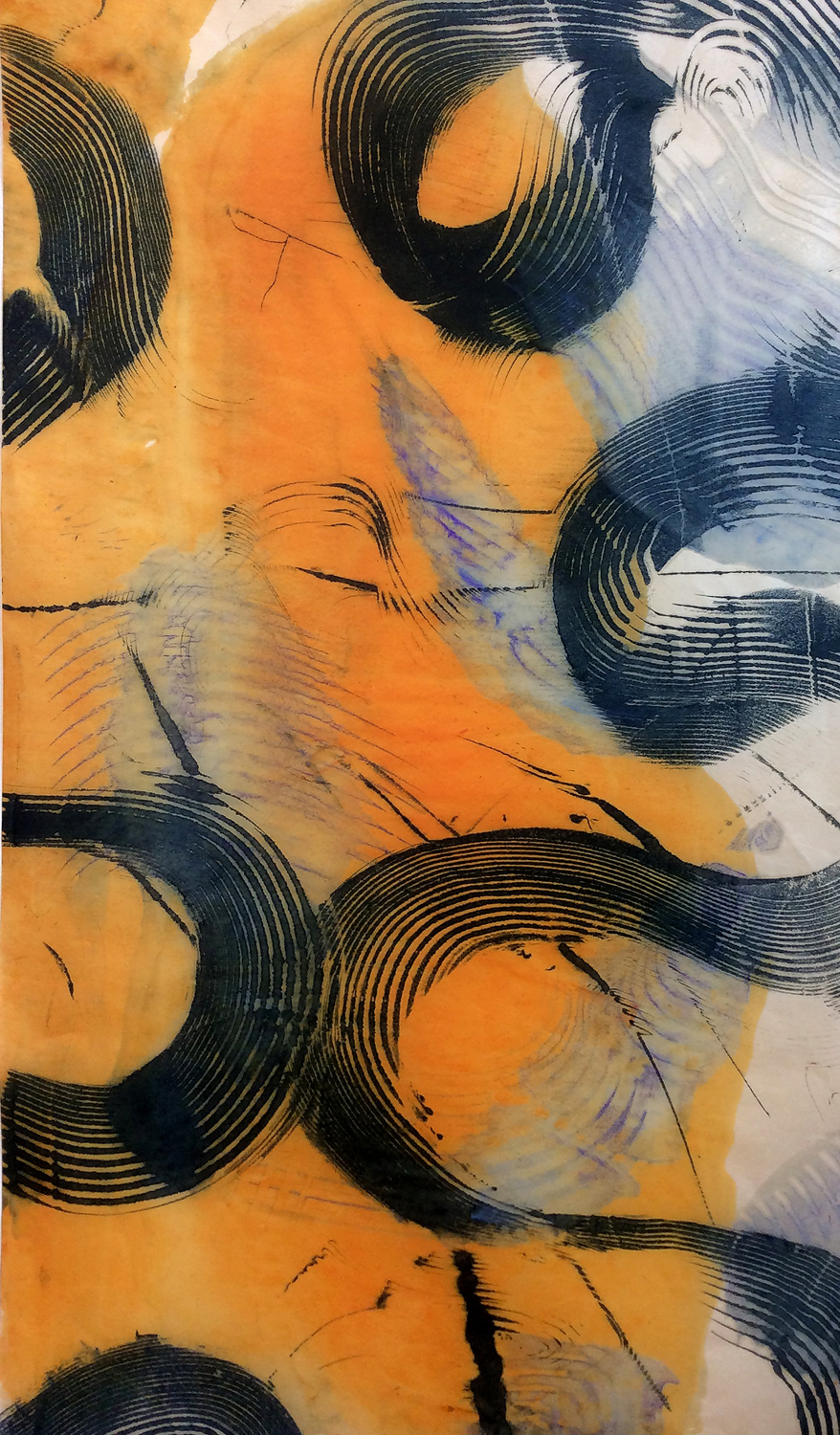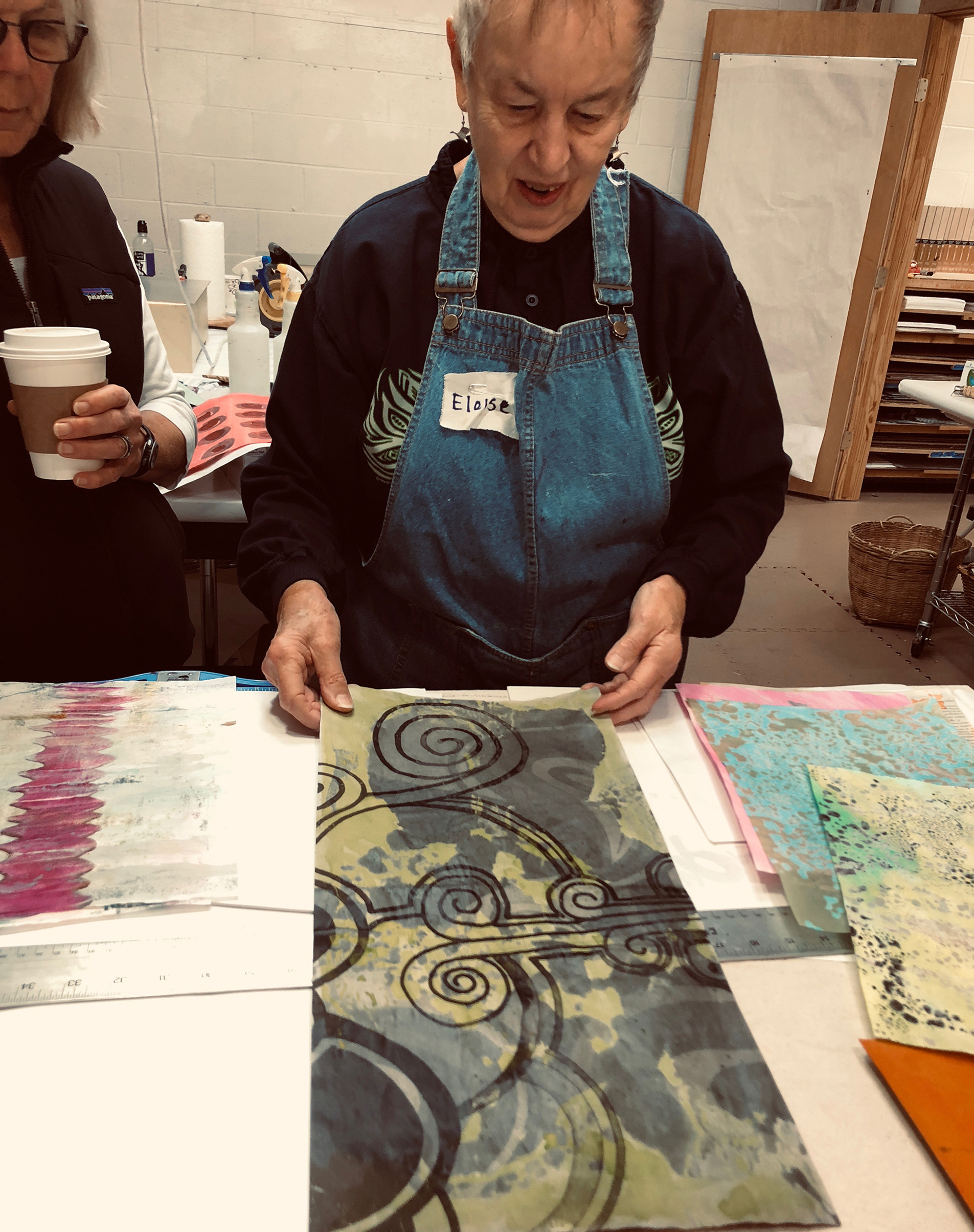 Learn the many ways the HOTbox may be used in your encaustic studio--besides printing!
It is the very best tool for the job, but if you are not ready to make the leap, Paula can suggest an alternative.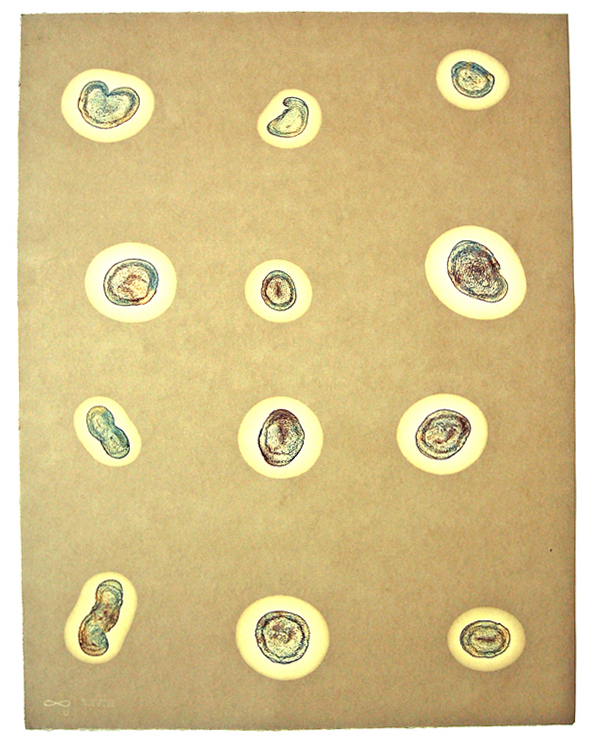 Discover Artists
Discover those that stand out as having developed their own voice with encaustic printmaking and incorporated it in their art practice--alone or with another media/process--as a secondary body of work, or as their primary medium.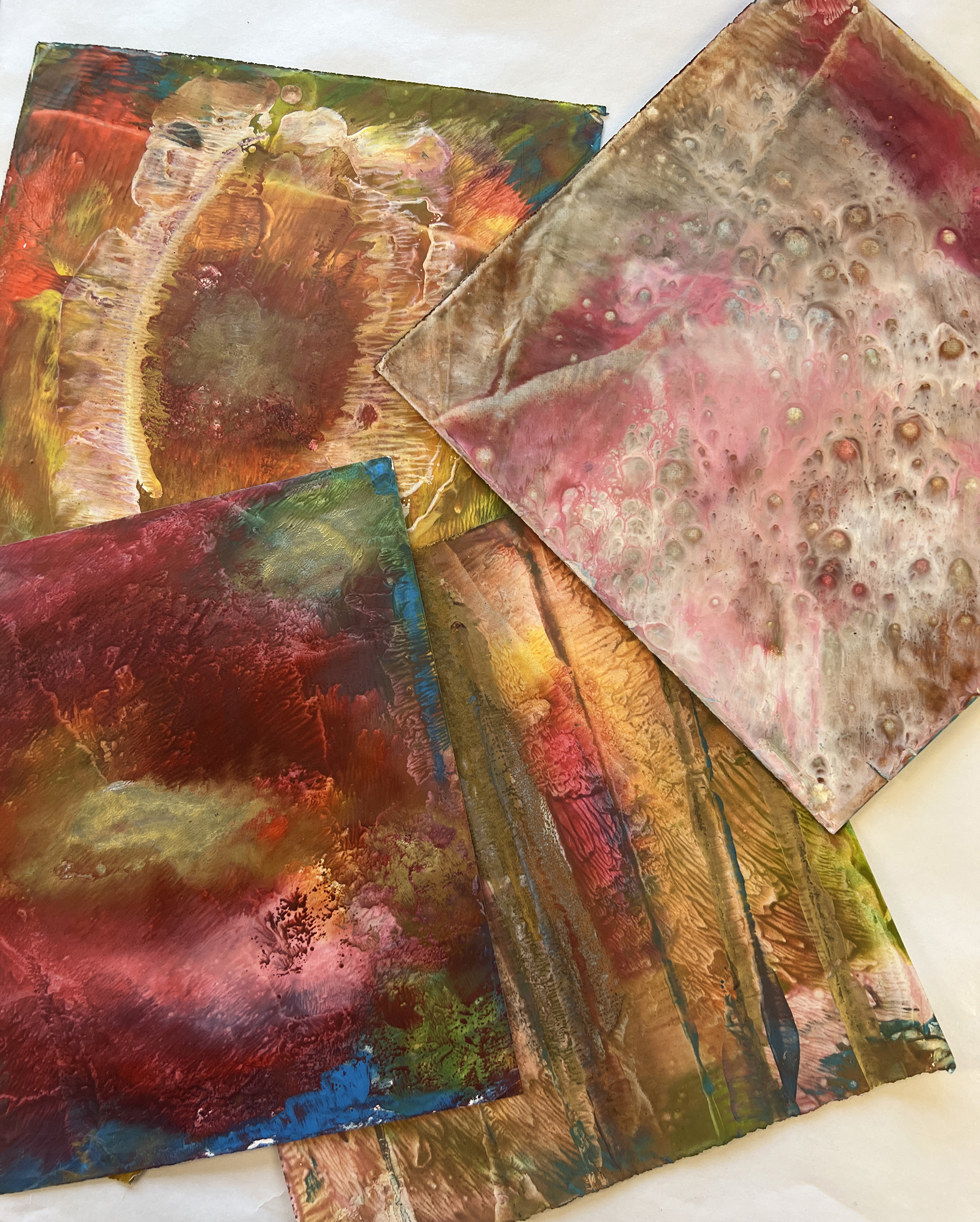 Learn About Papers!
Eastern and Western, machine made, washi, or synthetic. These + fibers, finish, weight and absorbency all determine the the outcomes.
Discover Paula's favorites, as well as her multiple sources.


A body of work on paper is an excellent addition to your practice.
Spontaneous and freeing—numerous pieces may be created without a large investment in materials or time.


These prints may also be utilized in many ways:
Collage, installation, artist books, 3-D works and more!
Graphic, or painterly, with richly layered surfaces of depth, translucency, and blended color.
Generate scores of ideas for your practice!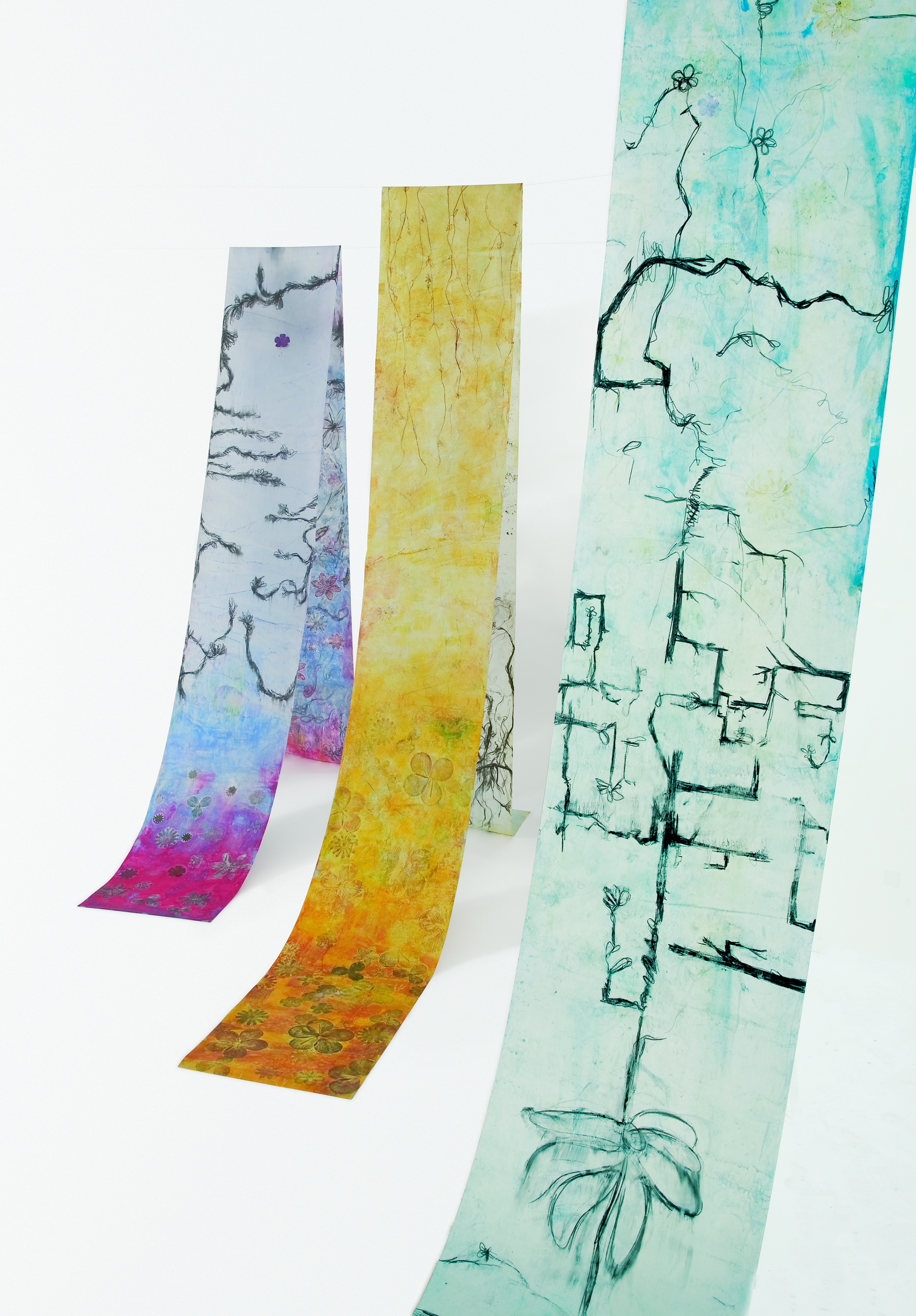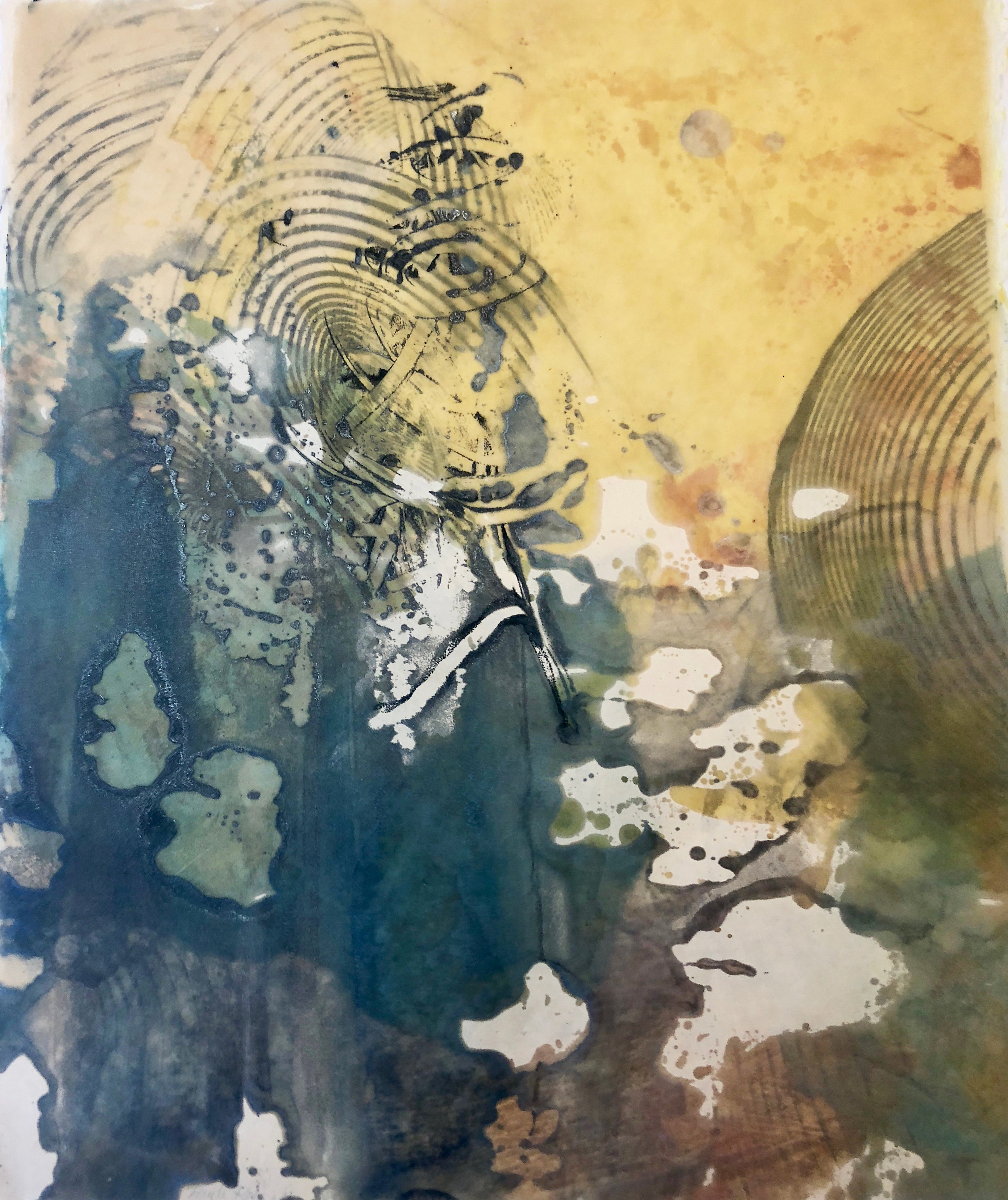 "I have taken several workshops with Paula over the years, each of which was very worthwhile. She is a talented artist and instructor. I always come away with useful techniques, renewed enthusiasm and new ideas. I admired her hand-dipped paper pieces, so I signed up for her workshop in 3D dipping and hand-dipped papers shortly before COVID. This was a unique way to work, and I highly recommend it."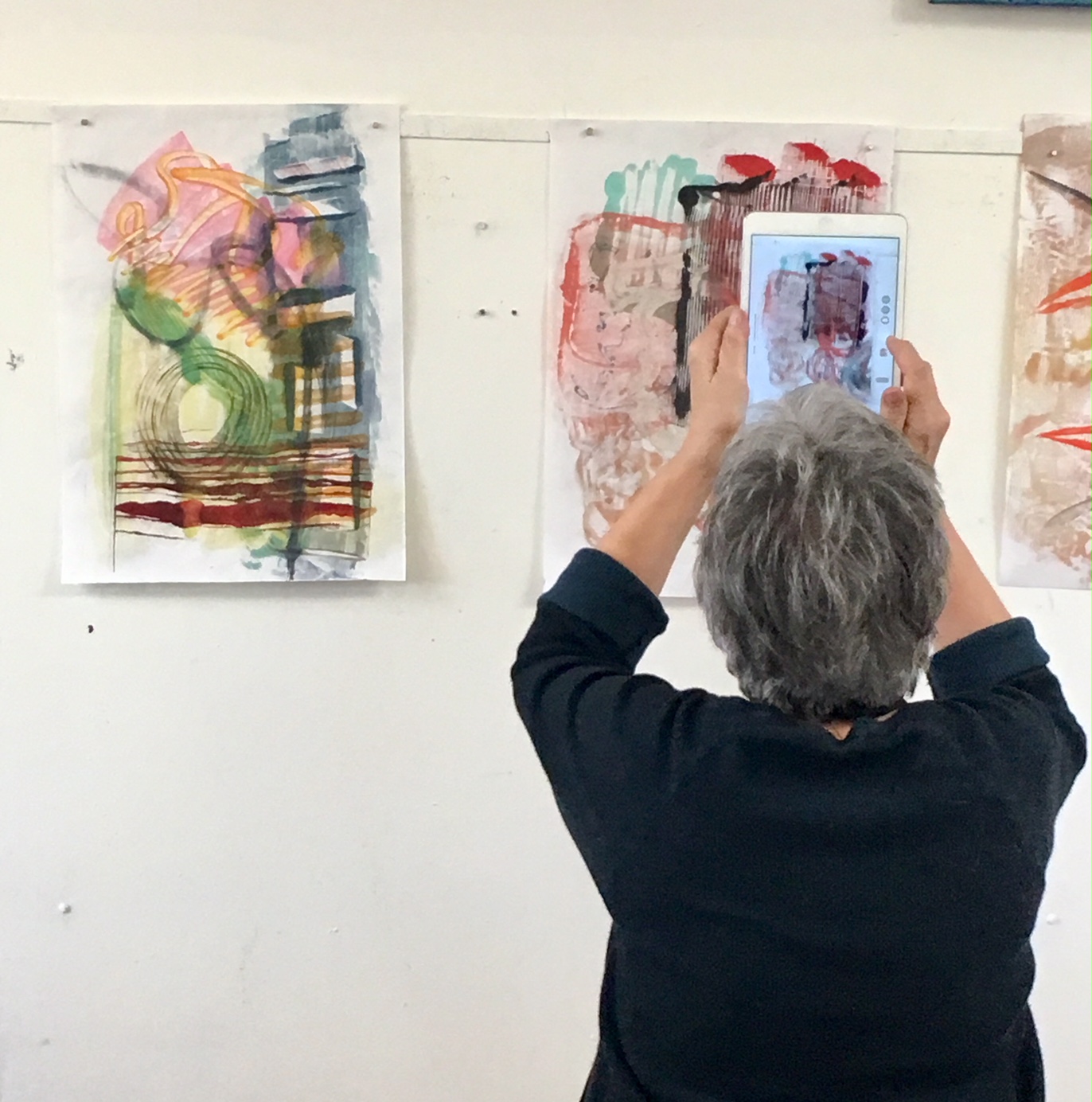 "Paula's demos in the class were packed with explanations and a wonderful depth of knowledge she was always willing to share. She spent time with each of us, helping us develop our own work, while encouraging further exploration. " ~ Theresa
All said, Paula is the best--a very good teacher! She is forthright in imparting technical skills and sources. She knows the importance of art that is made from the unspoken light that shines from the unconscious. She uses tools to give form to discovery but not to dictate the end result. Her comments to her students support their individual quest and encourage the journey.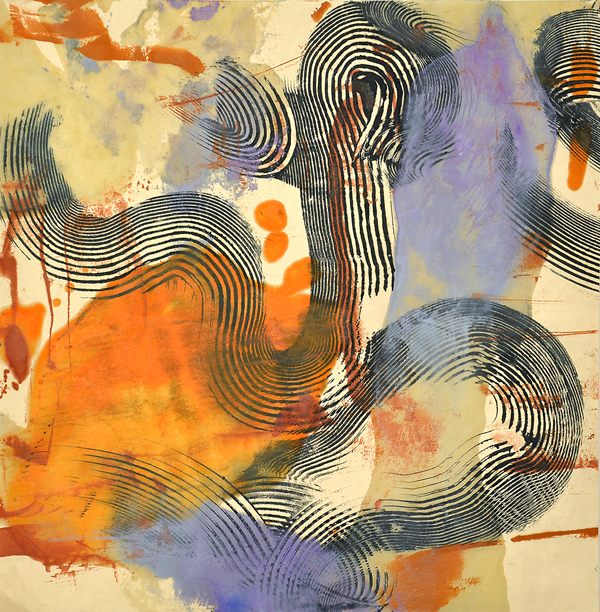 "Thank you for another outstanding workshop. Both your art and teaching continue to be a tremendous inspiration to me. You have such a breath of knowledge and it is such a gift to be able to learn from you.
I appreciate all of the planning and work that you put into the execution of your workshops. I had a great time and learned a lot."
~Tracy K.
This course is for you if:
~You LOVE a waxy-looking print!
~You want to free up your art practice and have a body of work on paper.
~You are adventurous.
~You struggle with how to best mount or present encaustic prints.
Some experience with encaustic monotype printmaking is required.
DON'T MISS PAULA'S OTHER UPCOMING COURSES.
Be sure to register for email notices through CatalystArtLab.com and PaulaRoland.com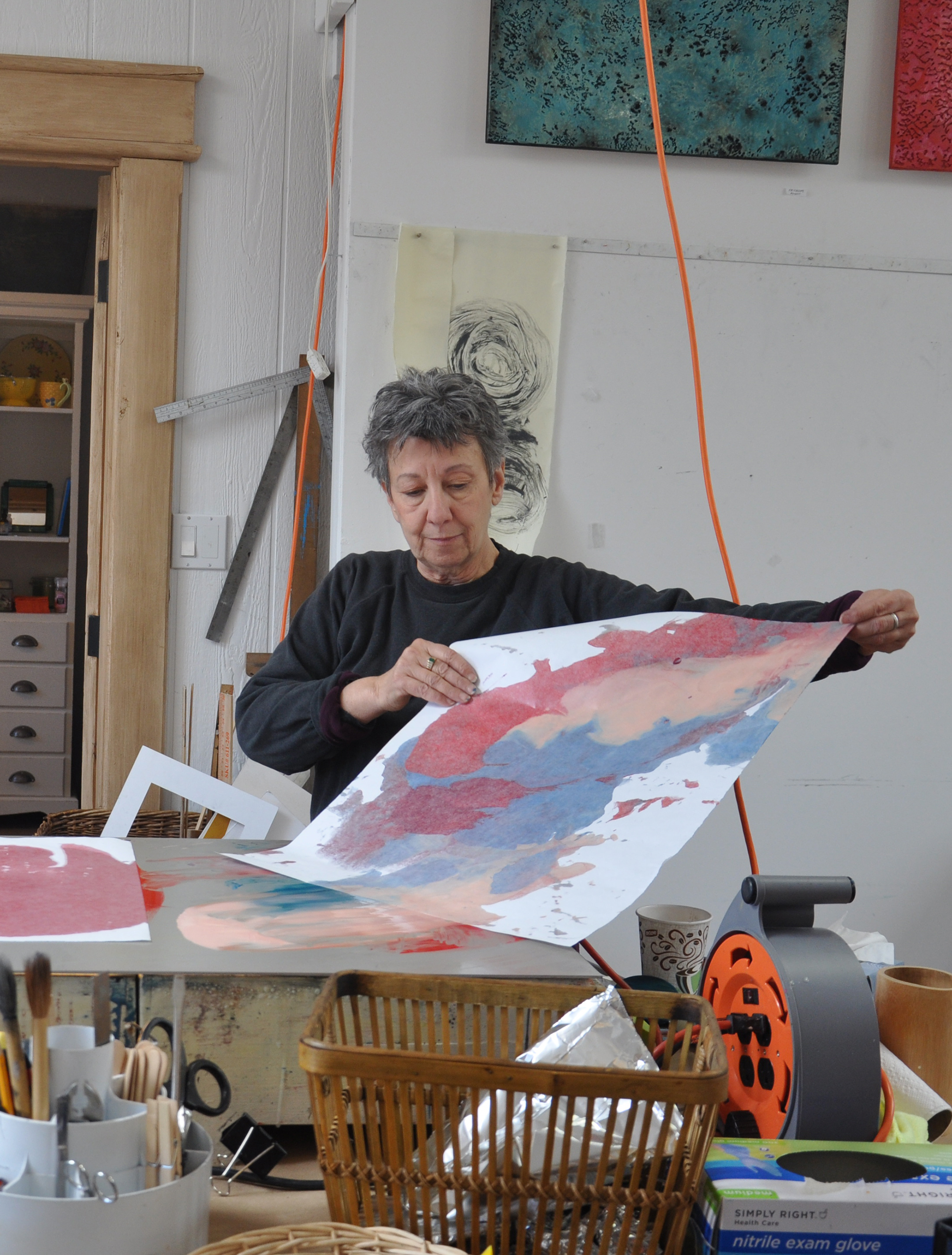 ABOUT PAULA
Paula Roland draws on over 35 years of professional experience in helping you realize your artistic goals. Paula began her journey with encaustic monotypes in the late 1990s, quickly becoming the "go-to" expert in this medium. Through her art, teaching and creation of the Roland HOTbox, she elevated the international profile of encaustic monotypes. For over 25 years, she has been a leading practitioner and instructor of encaustic on paper and panel. Paula exhibits and teaches encaustic painting as well as monotypes.
Roland's teaching experience includes teaching and curriculum development in colleges, museum education, and at nearly every level of art education.
Paula's interest in broadening the scope of encaustic printmaking extended the process to include large scale monotypes and scrolls up to 35' in length; installation and translucent back-lit paper works; mixed mediums and monotypes; heated drawing; video projection on prints; and prints layered with encaustic or collage.
Paula Roland has an MFA in Painting and Sculpture from the University of New Orleans, a BA from Dominican College, and Grad level education courses from Louisiana State University.
MORE ADVANTAGES OF Encaustic PRINTMAKING:

NO solvents - NO press Used!
Easy to handle and store--Most prints may even be rolled!
EASY TO SHIP! Encaustic prints are one with the paper and are not vulnerable in heat or cold! Unframed works can ship in a portfolio!
Wax seals and strengthens paper.
How this Class Works:
Classes meet live on Zoom for three Ninety- Minute sessions with Paula. Demos will be shown in videos or are live during class. Sessions are recorded in case you have to miss, or for you to easily review. Recordings are available for 90 days after the last class.
THE SUPPLY LIST will be available in the Curriculum. To reach the curriculum, register, then go to catalystartlab.com. Look top right for "MY COURSES". Click on the course logo and you will be there!