Why get a review?
A professional presentation of you and your work is essential to court galleries, collectors and curators. An objective evaluation of your website will help ensure you're putting your best foot forward.
A website review consists of evaluating your website in its totality, as a representation of you and your work, including resume, artist statement, bio and portfolio.
Each review includes a written response as well as a 30 minute session where we go over the feedback and gives you the opportunity to ask questions.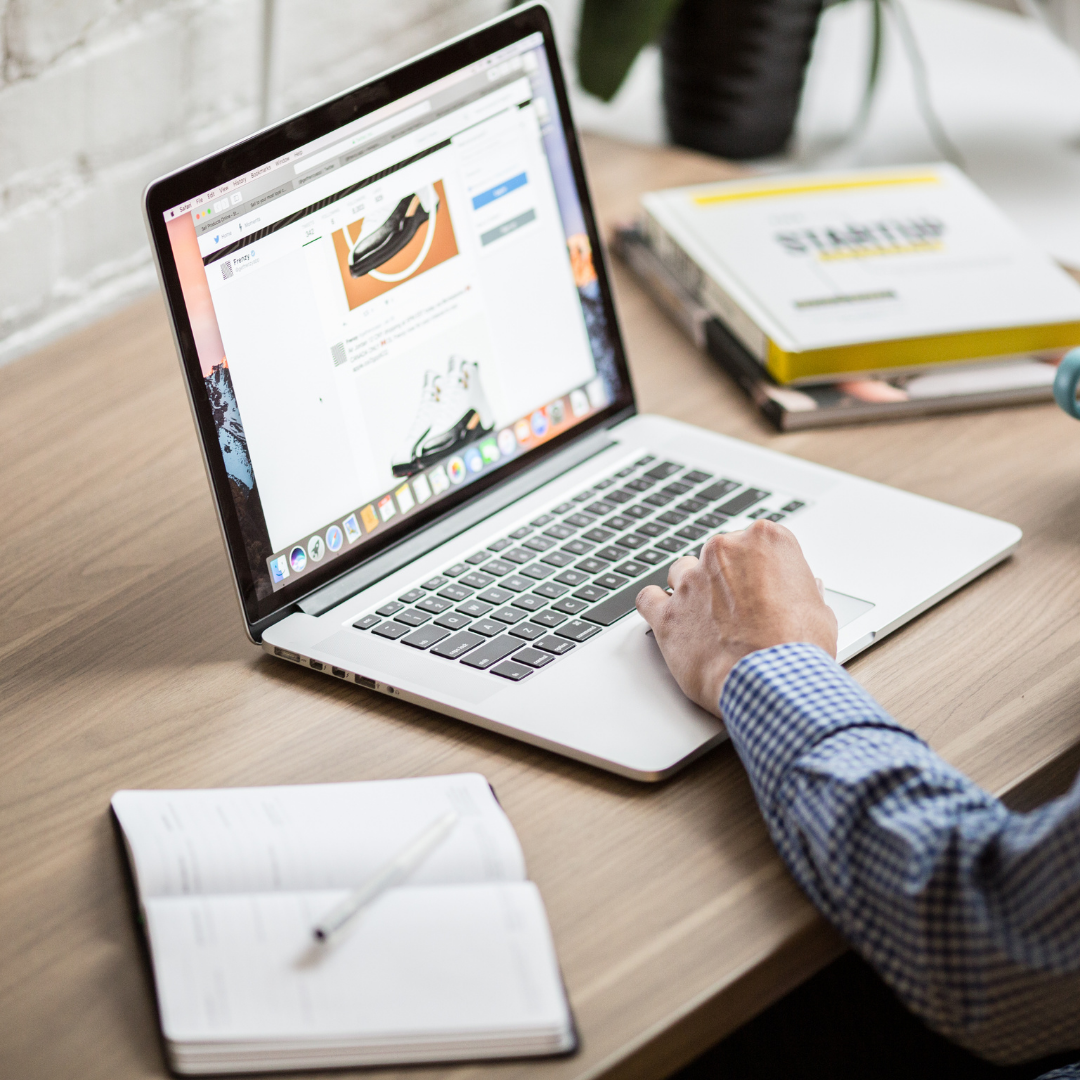 What I look at:
if your resumé is formatted to best reflect your accomplishments in a clear and concise manner.
if your bio gives an idea of who you are and what you're about.
if your portfolio is organized into bodies of work that make sense and emphasize the over-riding nature of your work.
if your artist statement is written in a way that captures your intent and purpose in a way that makes the reader want to go look at your art.
if the overall impression of your package is consistent and professional.
if the image quality is the appropriate resolution with labeling, details, and status of the piece easy to find.
if the navigation of the site is clear and the flow of it makes sense.
Frequently Asked Questions:
How do I schedule my appointment?
Upon purchasing the website review, you'll receive a link to fill out a form. After I receive the form, I will contact you to book a time for your 30 minute session.
Do you do website design?
No, I don't provide website design services, but I have worked with several platforms and can tell you some of the pros and cons of individual ones.
Do you critique my work?
This review involves the presentation and organization of the work, but not a critique of the work itself. I do offer a separate Portfolio Review where I give feedback and critique work.


After my review, can I schedule a follow-up after I make changes?
I offer a 30 Minute Feedback Session where we can discuss changes or any other concerns, but is not included in this evaluation.
Other options for one-on-one with Sue!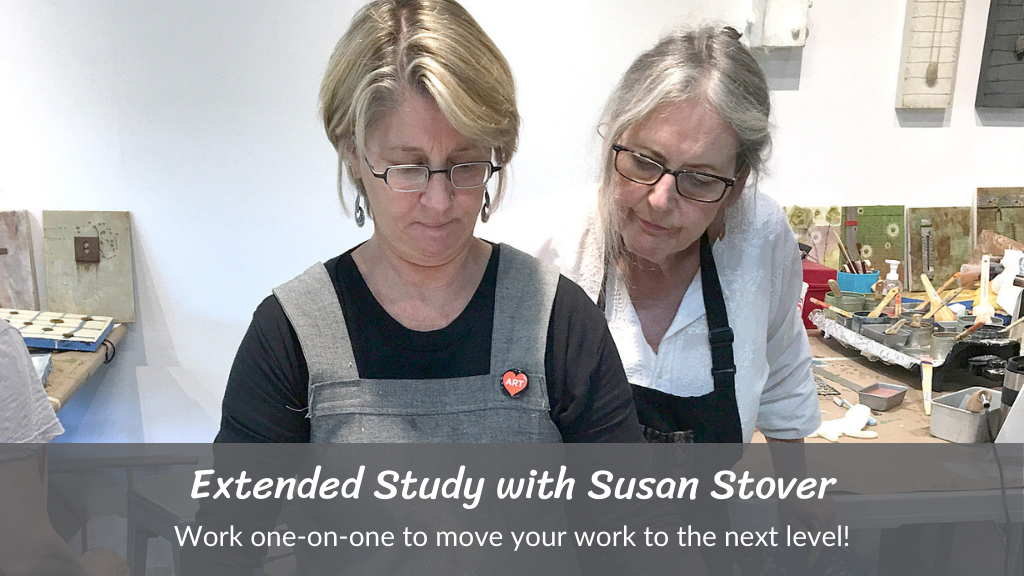 Extended Study
This option involves working one-on-one for a longer period of time to move your work forward. For more information click here.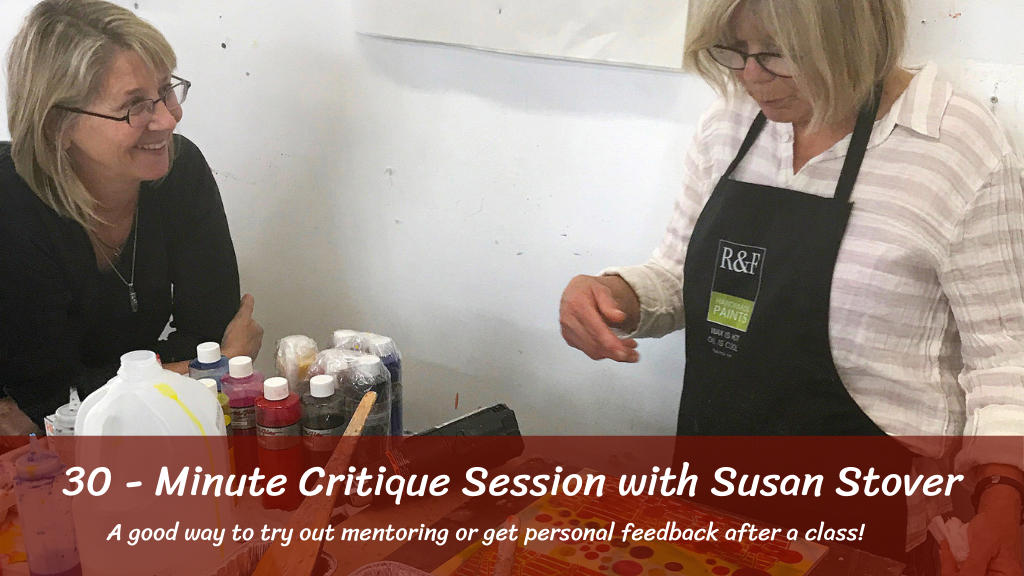 30 Minute Critique Session
This is a great option if you would like some feedback after finishing a course, or if you'd like to try out what mentoring might be like. For more information click here.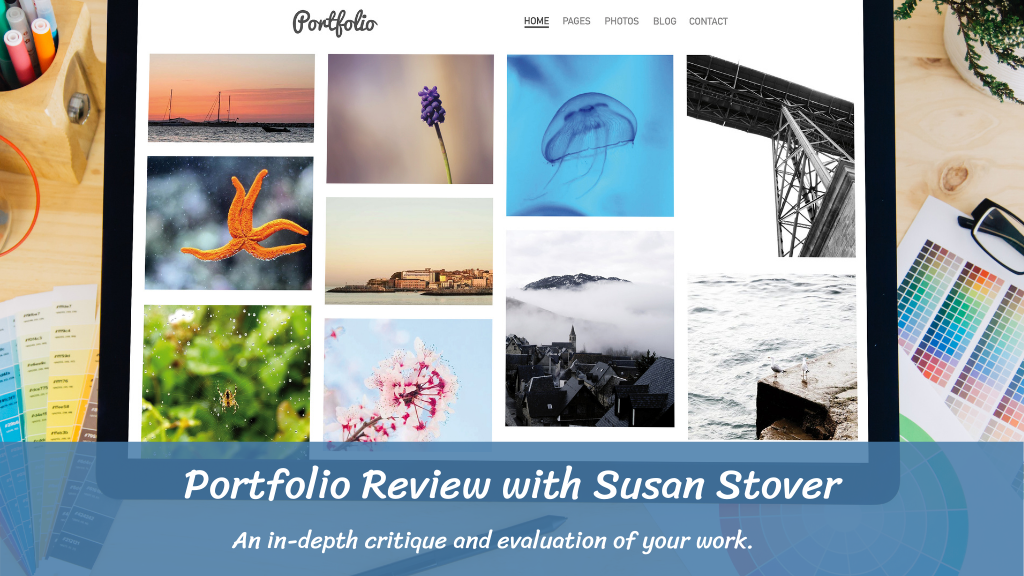 Portfolio Review
This in-depth critique of your portfolio consists of a written evaluation and a 30-minute Zoom session to answer questions. For more information click here.