R&F Pigment Sticks® allow you to paint with oil without a brush, use transparent and opaque colors within one piece, and create your own tints, tones and palettes. Join Lisa Pressman in this 1-hour course to dive deeper into working with pigment sticks.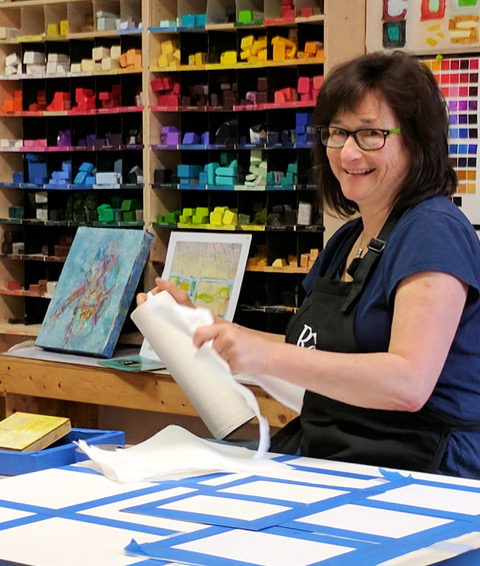 YOU WILL LEARN:
Working on numerous pieces at a time: create a series, reduce pressure on one piece, maximize utilization of materials
Manage drying times
Work wet-on-wet
Ability to work without solvents
Add a gestural quality to your work without using a brush
BENEFITS OF R&F PIGMENT STICKS®
Require less equipment, easy for traveling
Wide range of color options within the R&F Pigment Sticks® line
Oil paint in stick form
Great to create your own palettes, tints and tones
Use them in so many different ways: directly or indirectly (monotype)
You don't need a brush when you use pigment sticks and blender sticks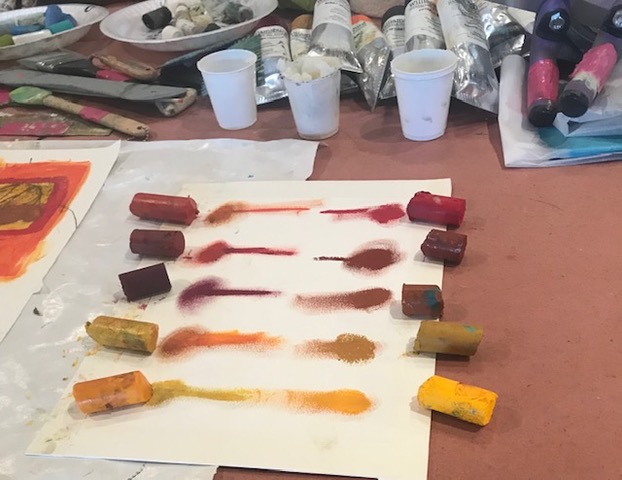 "Step away from the painting. Let the painting emerge"
~ Lisa Pressman