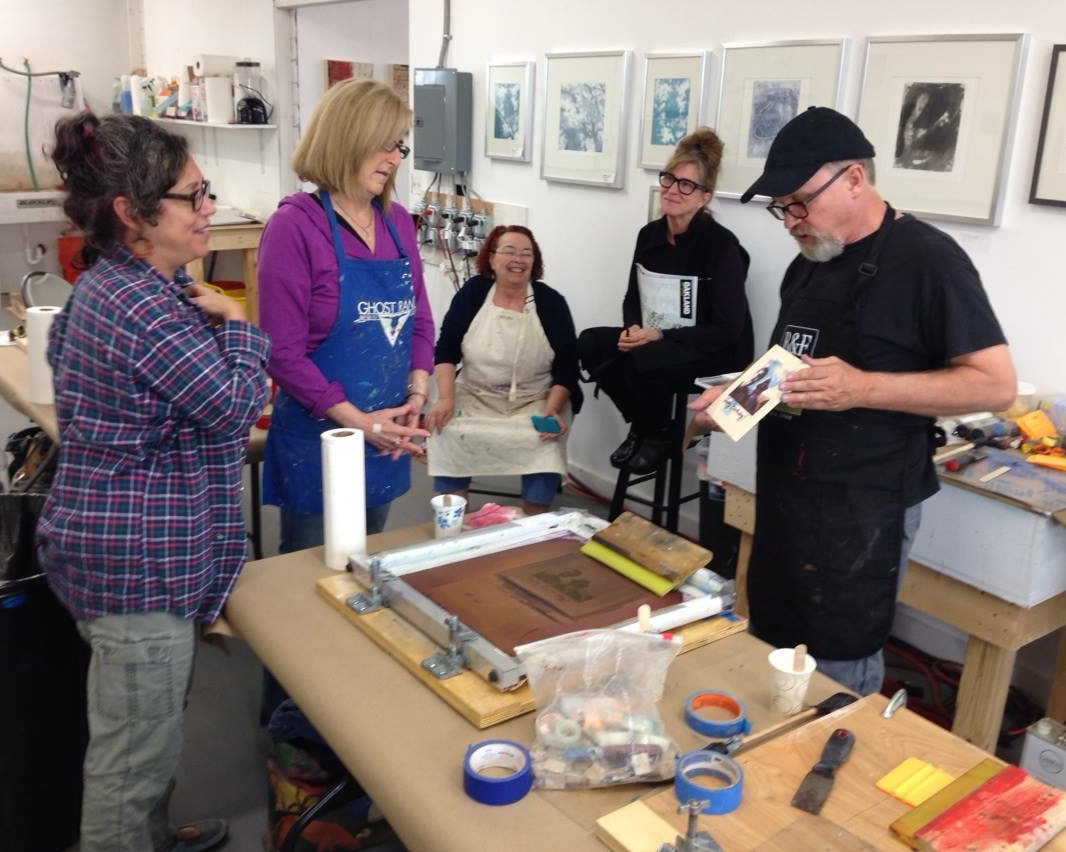 catalyst art lab
courses
are designed to bring out your potential and introduce you to new ways of thinking and working.
Classes are designed for all stages of your art journey from adventurous beginners through established artists.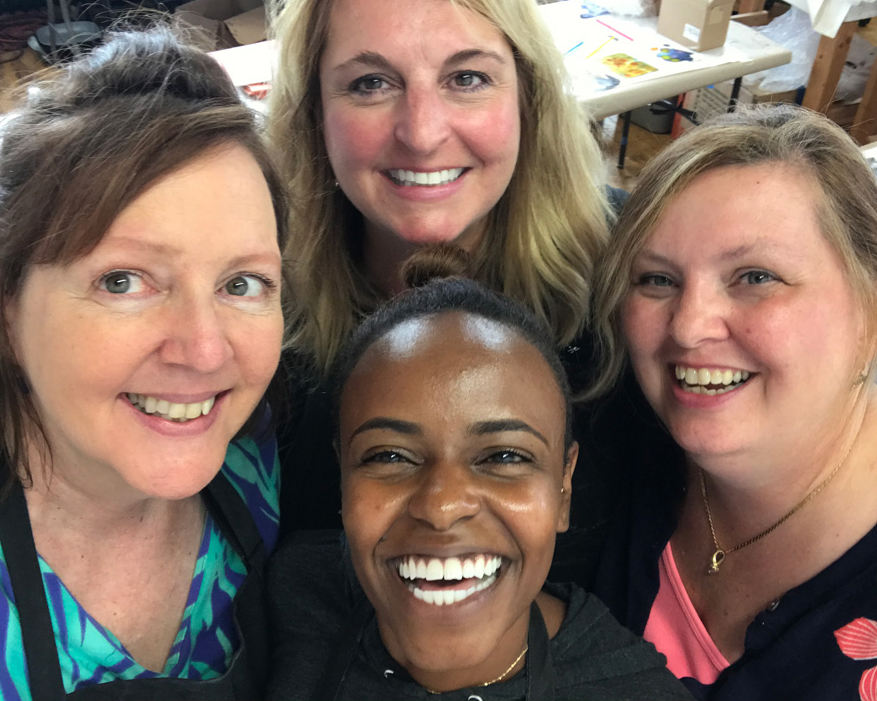 catalyst art lab
membership community
offers you a place to connect with us and other members, to engage in discussions on topics important to you, to get feedback on your work, and where you can find support and mentoring. Your membership subscription gives you access to our MightyNetworks community.
Are you looking to
accelerate your
art practice?
Have you always wanted
to work with amazing
art instructors who:
"Get you" and understand the challenges you face at every stage of your artistic journey
Help you discover or refine your artistic voice
Help you clarify your concepts and bring your vision to life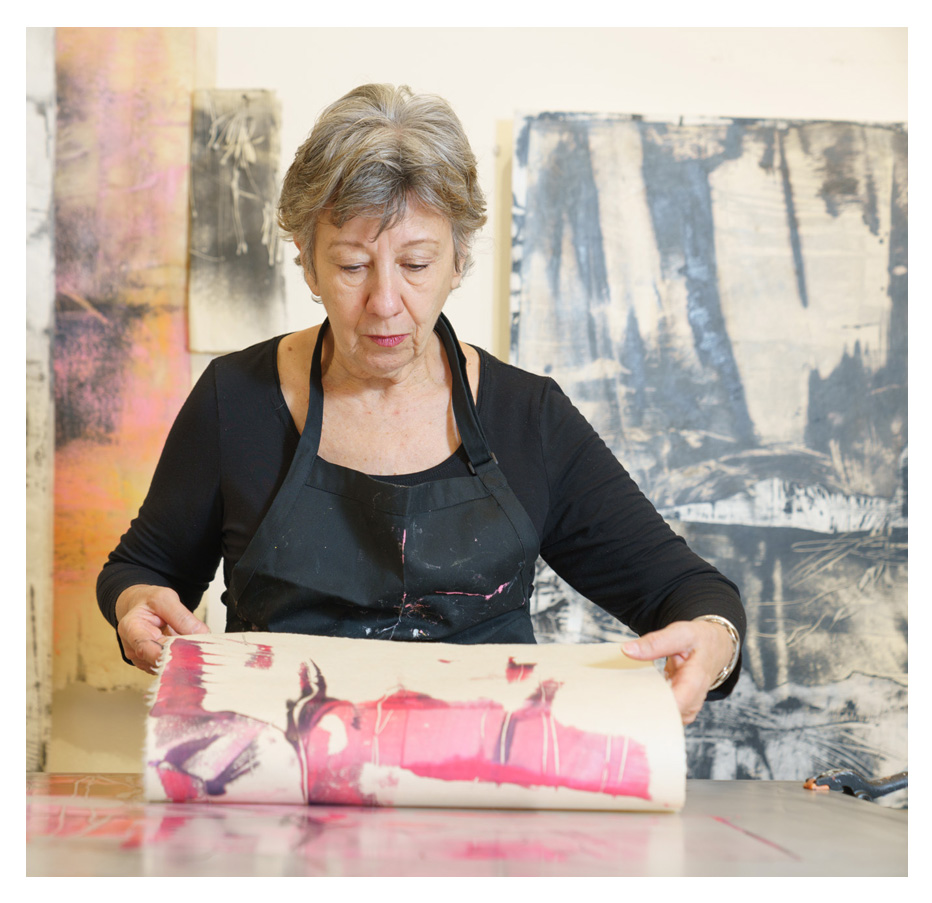 Join Our Mailing List
&
Be the first to hear about our
upcoming classes!
The Catalyst Art Lab
team of 5 instructors, Helen Dannelly, Jeff Hirst, Lisa Pressman, Paula Roland, and Susan Stover, bring over 100 combined years of teaching to help empower and accelerate your creative journey.


One day
with a great teacher
is better than 1,000 days of diligent study.
- Japanese Proverb
The Catalyst Art Lab
is your one stop resource for a wide range of courses in a variety of mediums, and the ideal place for artists at all levels to develop technically and conceptually.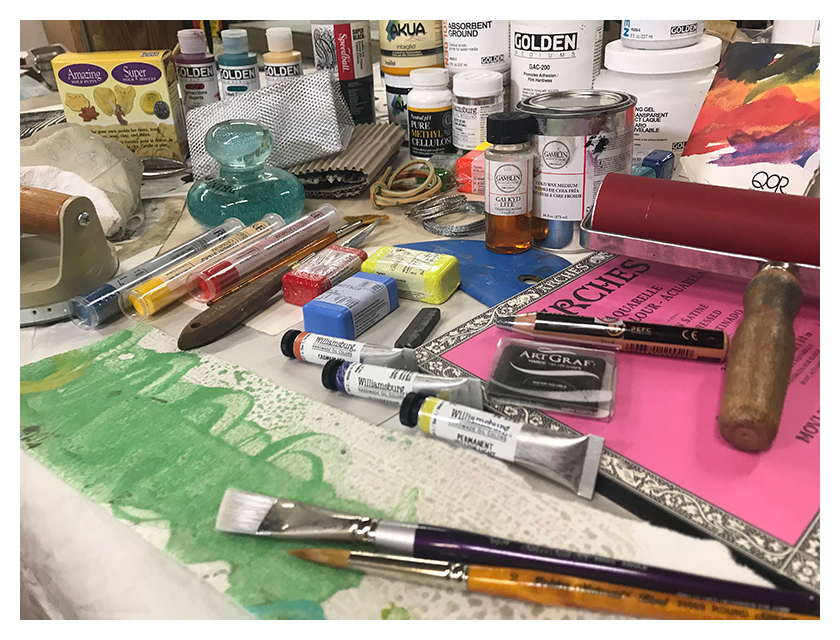 With encaustic, oil and cold wax, painting, drawing, printmaking, fiber, and sculpture, we have classes that will inspire your artwork and transform your studio practice.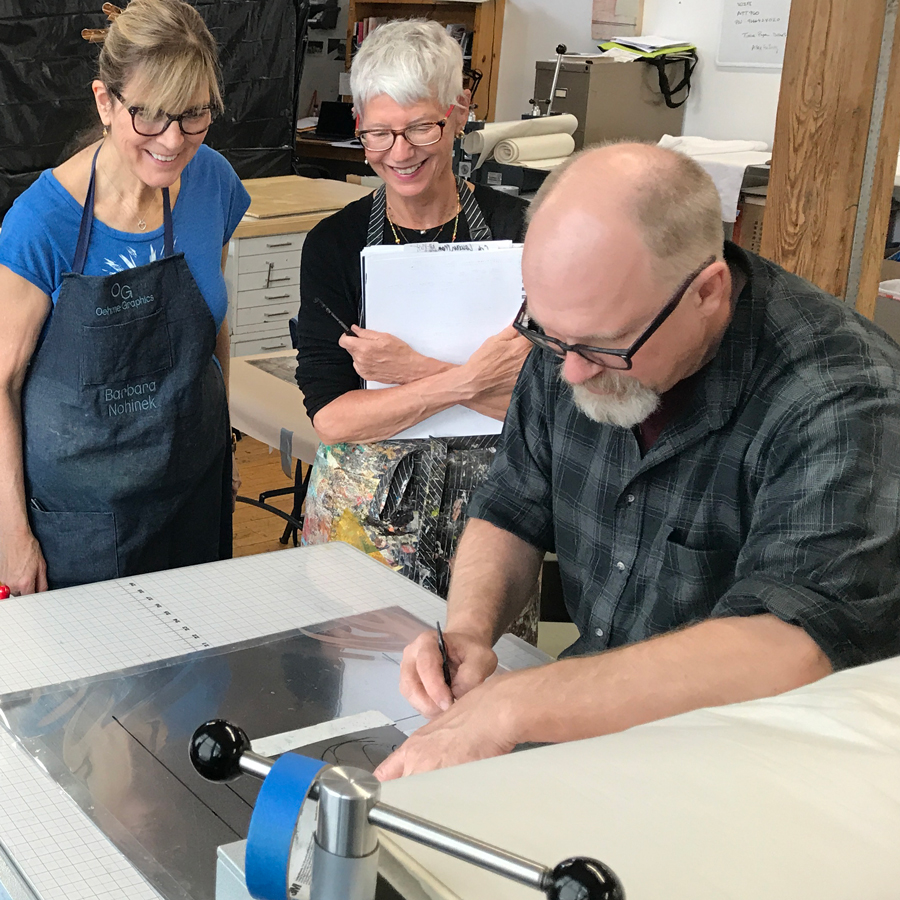 Our internationally renowned artist instructors are recognized experts in their fields and are highly sought after mentors and teachers. Now you can work with them from the convenience of your own studio.
For beginners to established professional artists, we have something for every stage of your creative and professional development.
As artists, we move seamlessly between mediums and are ready to help you find the best ways to express your vision.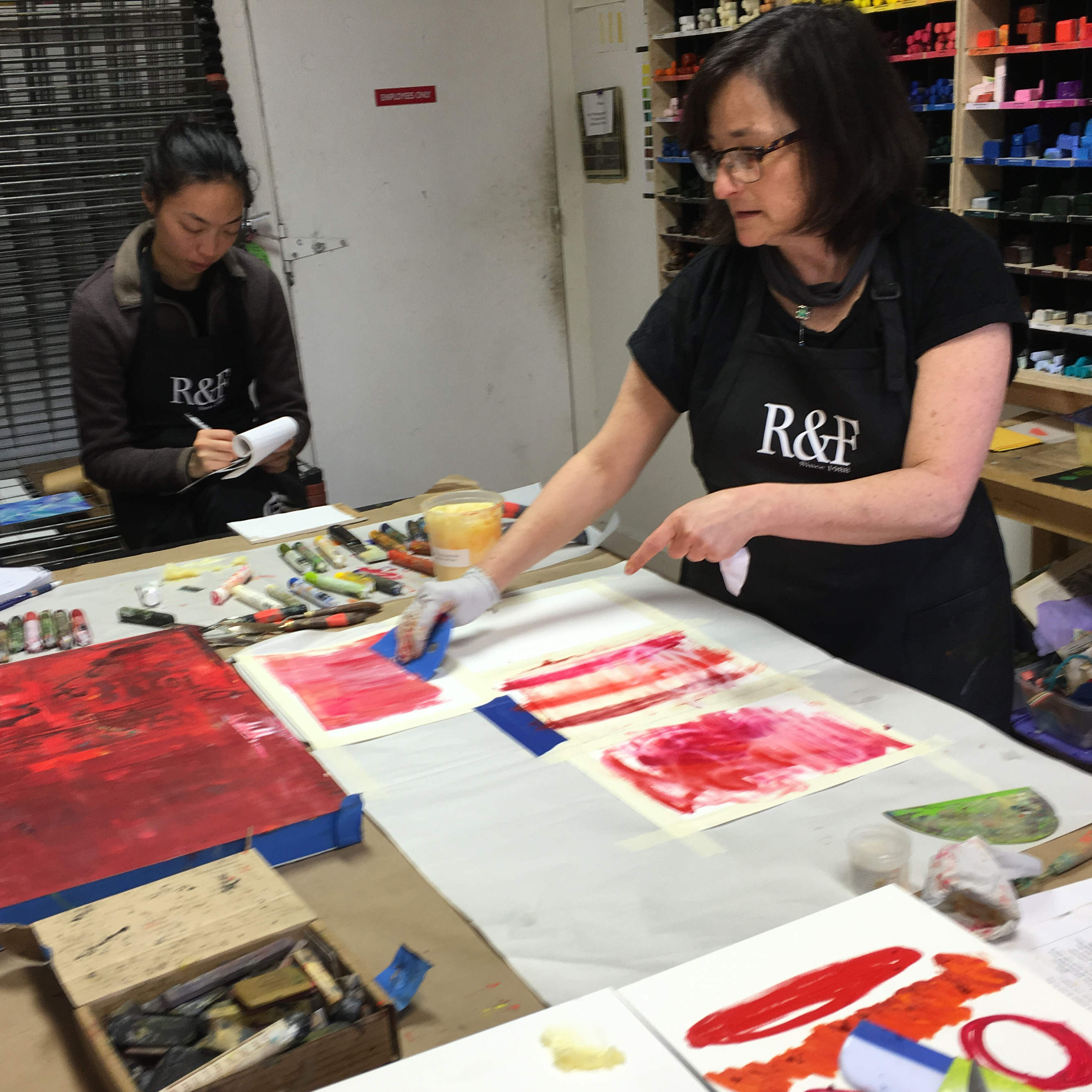 Get started today.
Be the first to learn more about our courses & mentoring programs.
Get to know
the Catalyst Art Lab instructors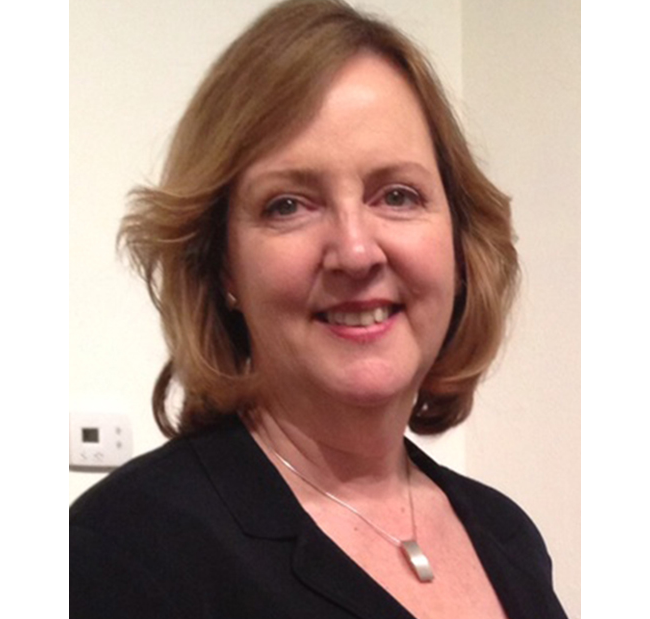 Helen Dannelly
Moving easily between drawing, painting and sculpture, Helen has developed unconventional ways of mixing mediums that create emotionally evocative pieces.
Helen expands the way you see foundational compositional elements. For example, lines move off the paper and take form as you begin to move beyond the limits of 2D versus 3D and see the limitless potential of the materials.
Have you wondered about the potential for using molds in your work? Helen is our resident mold master. Her mold making classes incorporate application to encaustic and acrylic, casting found objects, and life-casting.
Because of her extensive knowledge and understanding of different mediums, she can help you solve your technical challenges easily.
You will find Helen to be an extremely knowledgeable, inspiring and generous instructor.
Jeff Hirst
Transformation is central to Jeff's work and teaching, how students move from one place, one idea to another. He is the MacGyver of artists always thinking outside of the box combining high and low tech solutions in executing his work. You will find his perspective opens up new ways of seeing your practice and approaching your work and is ideal for mixed media artists.
He has a knack for guiding you in amplifying your ideas. He sees process as a way of discovery. You will find that his exploratory method of teaching leads to better discovery, expands your creativity and hones your critical thinking skills.
Jeff finds that the intersection of sculpture, printmaking and painting is where magic can happen. You will delight at how he demystifies technically complex mediums extracting key components that combine well with other techniques and mediums to create complex and engaging layered surfaces.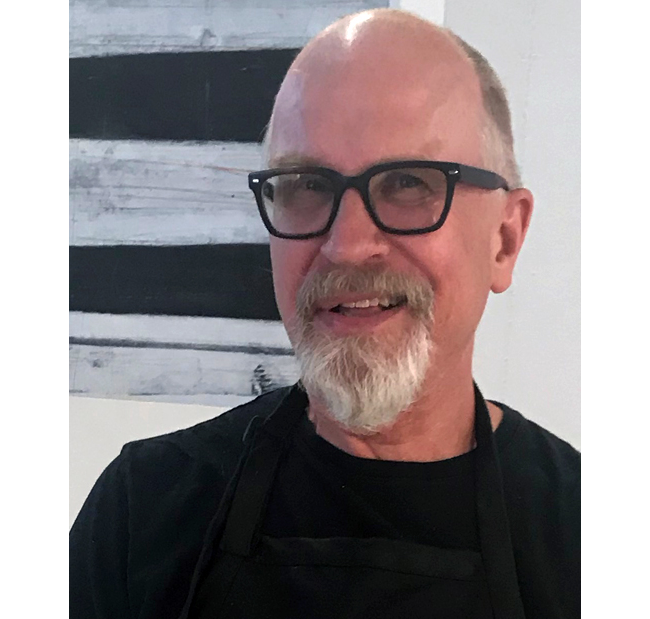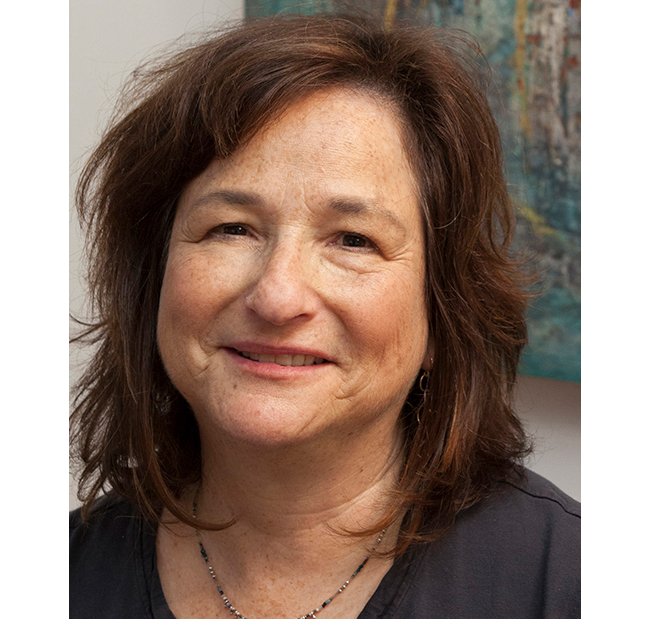 Lisa Pressman
Lisa's teaching style is process-oriented. Get ready to get messy as you have fun exploring her intuitive and improvisational approach.
While Lisa is known for encaustic, she considers herself a "media-ologist." Combining and flowing between various mediums, she layers and excavates the rich surfaces of her pieces revealing the history of ideas, images, and mediums contained within.
You will gain a deeper understanding and appreciation of the various mediums in her classes as you explore each one's potential while developing your own visual language.
Lisa nurtures you as an artist, honoring your artistic vision while also giving you detailed formal assessments of your work that are critical to your growth as an artist.
Paula Roland
Paula Roland believes teaching is a creative endeavor and approaches it as she does her art. "Encaustic printing and painting processes are a metaphor for the way I teach, and for life. It's a Zen approach: be in the moment, pay attention to what's happening, and let go of attachment to the outcome."
Paula is an adventurer with materials and processes and has expanded and elevated encaustic monotypes. Her early encaustic explorations included 35' scrolls, large-scale prints, and heated drawings. Her deep understanding of wax and pigment, and how they permeate the paper and become translucent, led Paula to develop back-lit monotype installations and create video projections onto large-scale encaustic images, uniting subject and object.
For Paula, there are no boundaries between printmaking, painting, and drawing. Roland takes this sensibility into the classroom. She creates a dynamic environment that encourages you to see beyond the surface or the medium. Her demonstrations and exercises encourage you to tap into your intuitive side as you learn from doing, and from hands-on exploration that liberates your intuitive creativity and leaves you with satisfying "aha" moments as the concepts come together for you.
Paula is passionate about teaching. She encourages you to rethink the potential and use of materials, and ways to further the poetics of your vision.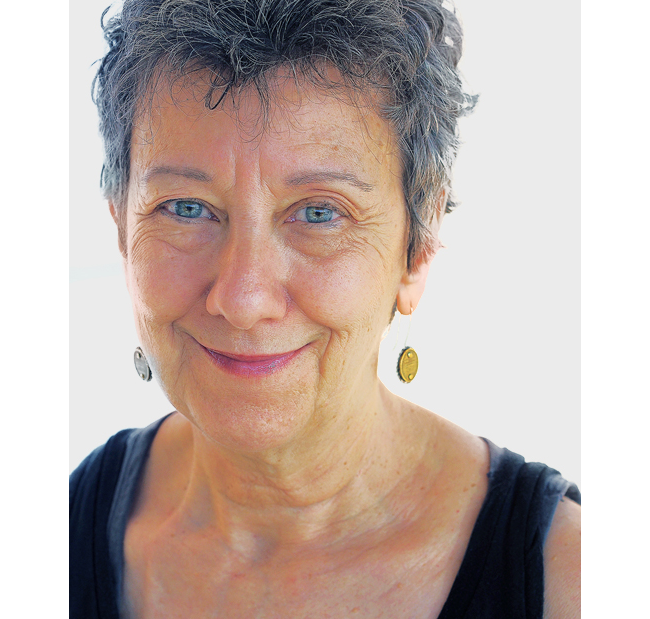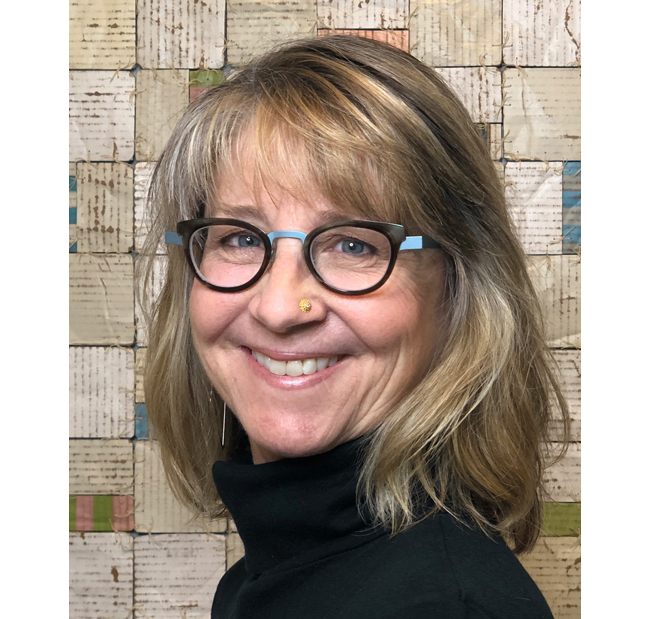 Susan Stover
Susan's paintings and sculptures explore themes of cultural identity and storytelling. Having studied different cultural aesthetic traditions from around the world, she is attentive to the strong historical, social, and cultural references of certain mediums and techniques. Susan's work simultaneously references and exploits these elements.
She brings this depth of art historical and cultural knowledge to her work and teaching. Combining art historical information and a rich understanding of the processes, techniques, and histories of the various mediums enhances her teaching and helps you to consider these elements as you conceptually frame your art practice.
Excavating the ideas that inform your work is an important element of Susan's teaching. She helps you focus on the "why" of your work while you master technical skills. Take advantage of her extensive technical background.
Susan's insightful suggestions will help you open up new ways of seeing things. As a teacher, she delights in these moments of awakening in her students.
She is eager to help you discover and use the best materials to express your ideas. You will marvel at how easily Susan moves between mediums integrating 2D and 3D elements in her work, and you will find inspiration in how you too can incorporate that agility into your own practice.
What is the Catalyst Art Lab Membership Community?
The CAL Membership Community
is a members-only community hosted on a private platform designed for artists like you with content thoughtfully curated by the Catalyst Art Lab Team to serve your needs and interests.
Members engage in robust and lively discussions on topics ranging from medium specific forums, marketing and selling your work, professional development and tips and techniques to member spotlight, requesting feedback, and book, video and podcast recommendations.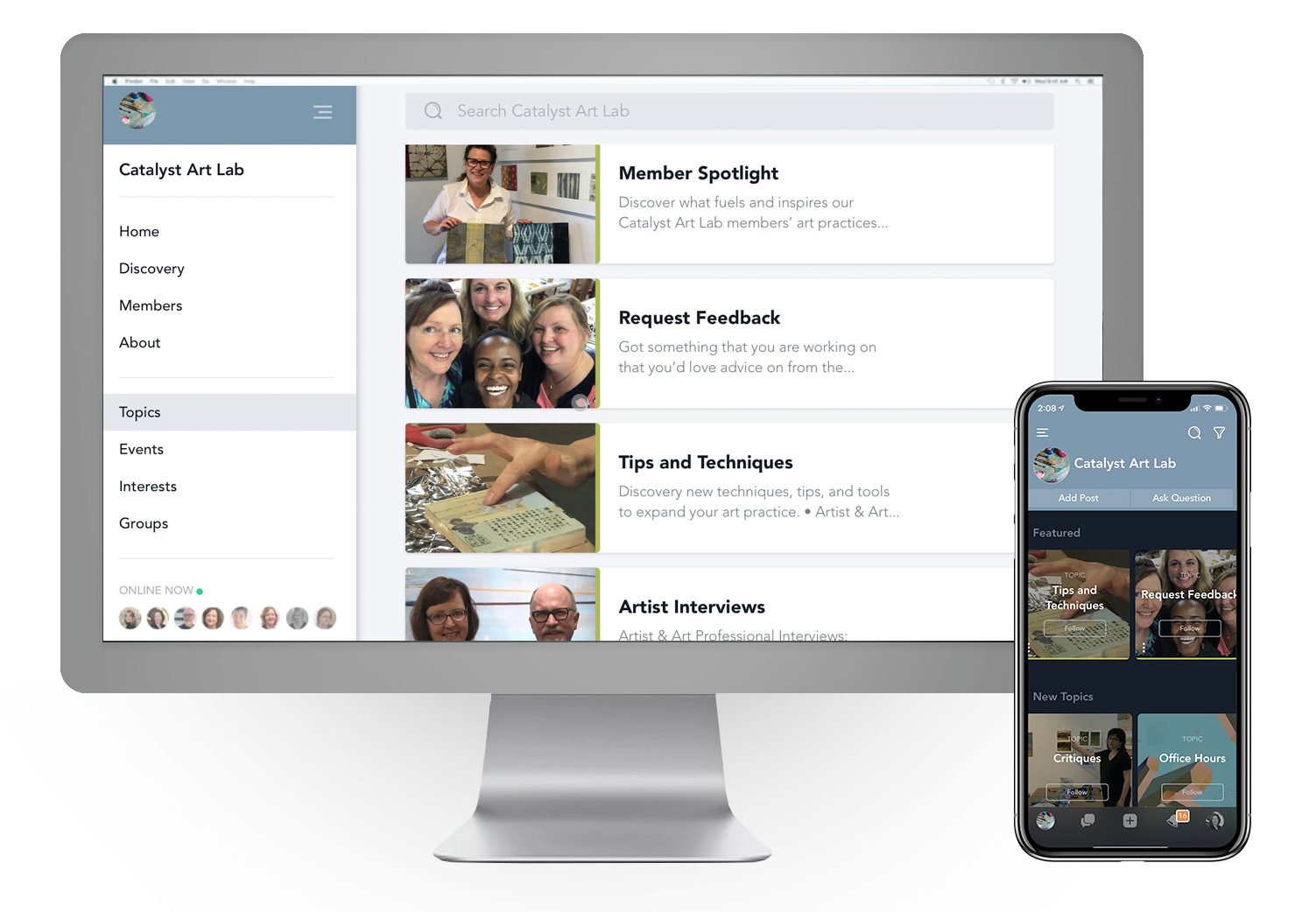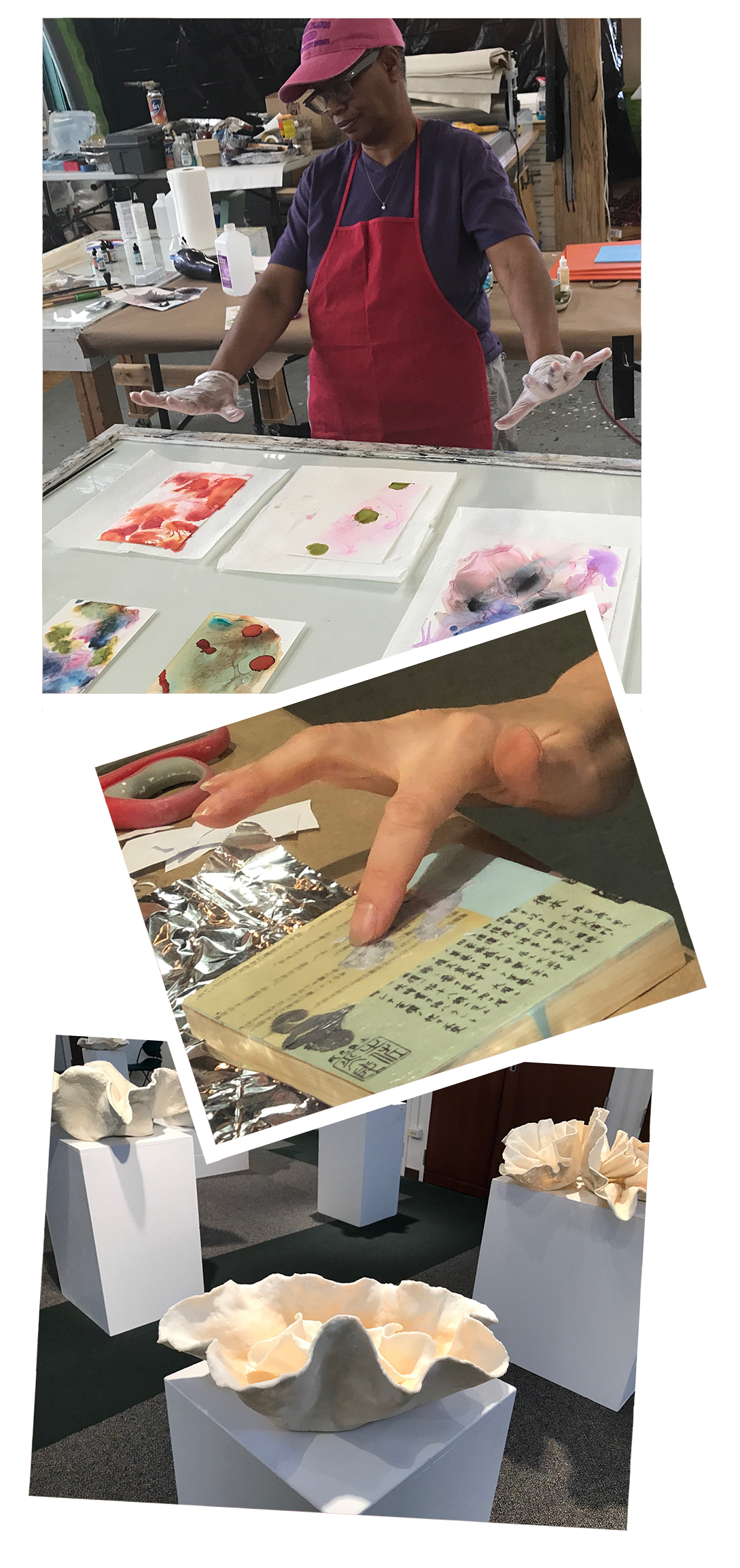 Each month you have access to:
Weekly office hours with one of the CAL Team artists. Ask us anything about your art practice or come for a discussion on a specific topic. Let us know how we can we help!
Weekly live critique sessions. Submit your work to participate in our weekly critique and get exactly the feedback you're looking for.
Member Spotlight - a chance to learn about your fellow members and share more about yourself.
Tips, Demos and Techniques – access to demos on processes and practices in various mediums.
Monday Mashups - a variety of challenges, prompts, information and inspiration to move the work forward.
Interviews with Artists and Arts Professionals. Insights into the art practice of working artists, their work, and careers. Learn from their successes and experiences. Art professionals such as gallerists, curators, etc. share their insights about the art world.
Book Club – a group for those interested in discussions around art books read each month.
Panel Discussions that include topics of professional development, opportunities and areas of concern for the practicing artist.
Expand your community, accelerate your growth as an artist. Join the Catalyst Art Lab membership community.
Interested in joining
The Catalyst Art Lab Membership Community?
Get on the list to be the first to know when enrollment opens.

"Susan Stover is an outstanding teacher and artist. She is highly organized and has all materials available. I accomplished and learned a great deal without any loss of time. I would highly recommend anything she teaches."

"What I love about Paula Roland's workshops, in addition to her vast technical expertise and experience as an educator, is her unique ability to cultivate an open creative space that is supportive of both independent exploration and collaboration. I find that she attracts high caliber artists and it is great to share time with them in Paula's comfortable studio."

"Thank you, Helen Dannelly, for a wonderful class. I wasn't sure about the Zoom format at first, but you made it easy to follow. Thanks for recording the sessions. It is so nice to have them as reference! Even though I love the face-to-face interaction with other makers in a learning environment, this worked! I'm looking forward to seeing completed work from everyone next month."

"Lisa Pressman is a model of what a teacher can bring to the table for students. I have seen her teach, and I'm in awe of her ability to bring out the best. It also says a great deal that other teachers take her workshops. No one–no one–who takes a few workshops and then turns around to teach could come close to what a seasoned, generous and brilliant teacher like Lisa has to offer. Why would any student want to settle for less?"

"I am a painter and collagist working primarily in encaustic. I also have a background in printmaking. Jeff Hirst's workshop dealing with encaustic collagraphs and silk screening on encaustic was one of the most exciting workshops I have ever taken! Jeff is an even-tempered, patient person who puts all his students at ease. No one leaves his workshop feeling inadequate, but rather feeling empowered. Beneath his calm persona, is an artist of incredible intensity and talent. I highly recommend signing up with Jeff.
I was so inspired that I sought Jeff out to take more classes with him outside the workshop. Jeff has so much to offer that "picking his brains" is definitely beneficial!"
Connect with us on Social
GET STARTED TODAY!
Be the first to learn more about our courses & mentoring programs.