I believe that teaching is a creative endeavor, and I approach teaching as I approach my art. The encaustic printing and painting processes are a metaphor for the way I teach, and for life. It's a Zen approach of being in the moment, paying attention to what's happening, and letting go of attachment to the outcome. If one focuses on executing a specific plan, the work will likely be stilted and many possibilities may be missed.
~Paula Roland~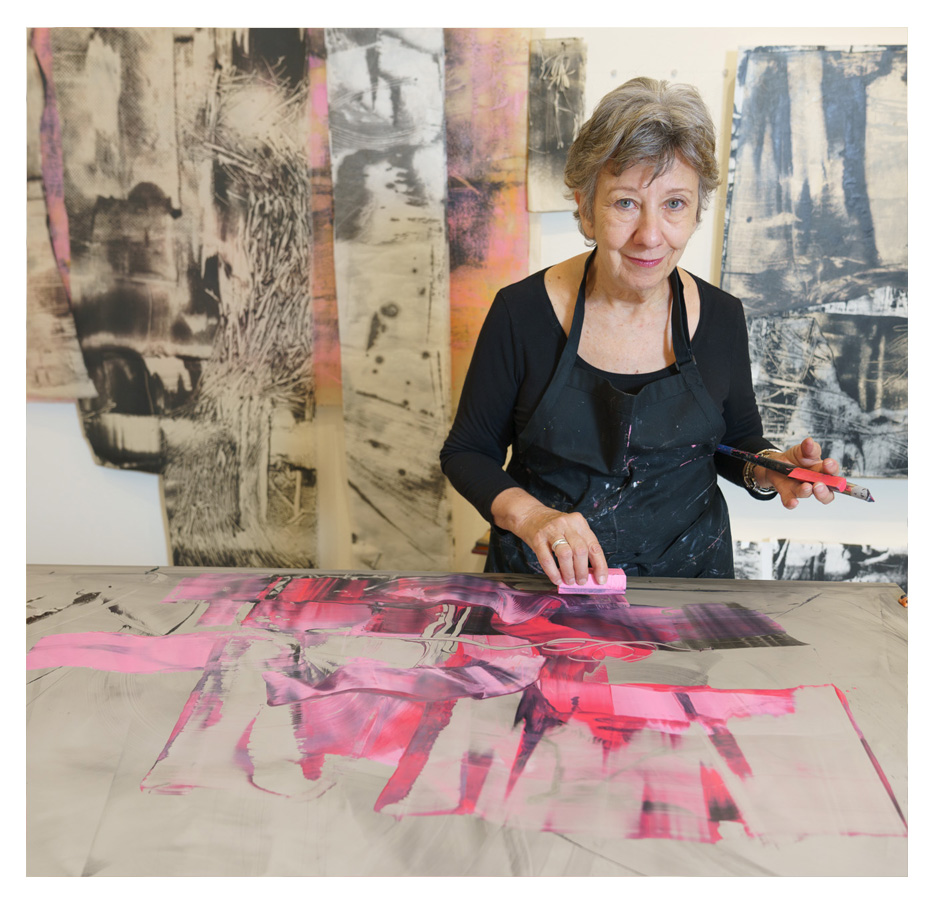 Paula began her journey with encaustic monotypes in the late 1990s.
Recognizing its inherent beauty and endless possibilities, it quickly became the focus of her art and teaching.
Through her art, teaching and creation of the Roland Hotbox (heated printing equipment used in lieu of a press), she elevated the international profile of encaustic monotypes.
Paula's excellence as an artist and a teacher stems in part from her desire to expand the definition of printmaking.
With encaustic printing, thought and action are one, much like improvisational music or dance. When working on paper, I engage with the image and medium in a more direct and intimate way.
~Paula Roland~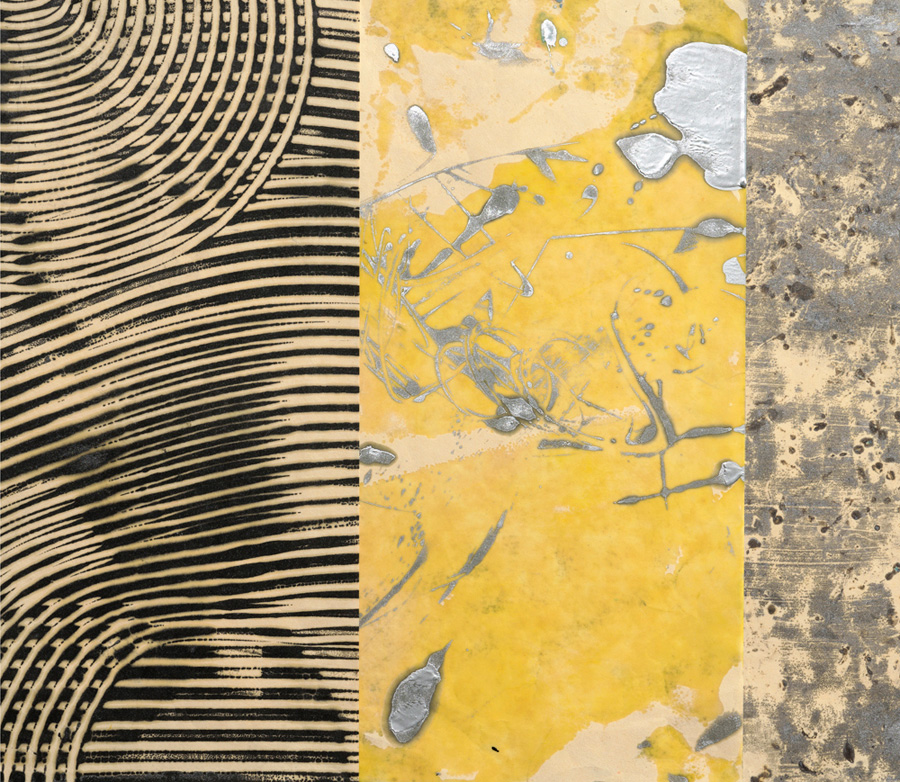 Her early wax works on paper included:
scrolls
large-scale prints
heated encaustic and mixed-media drawings
translucent paper works
prints combined with encaustic paintings on panel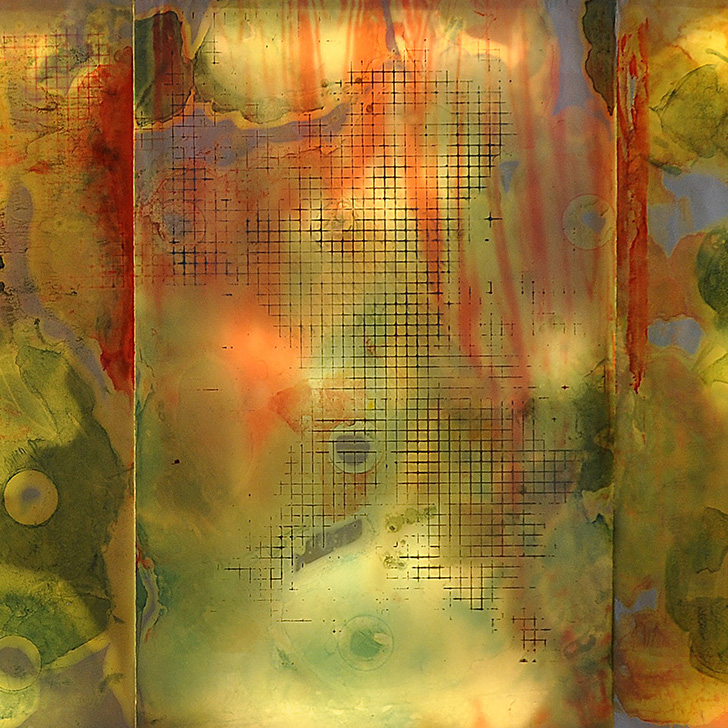 This exploration led to installations, cut-paper works, and path-breaking ways of exhibiting free-hanging paper works, including back-lit monotype installations and video projections on large prints.
In her installations, light illuminates and
reveals these complex interactions.
Paula Roland: Water at my door
She continues to devise original ways to use encaustic printmaking to express her own artistic vision while expanding her student's artistic repertoire.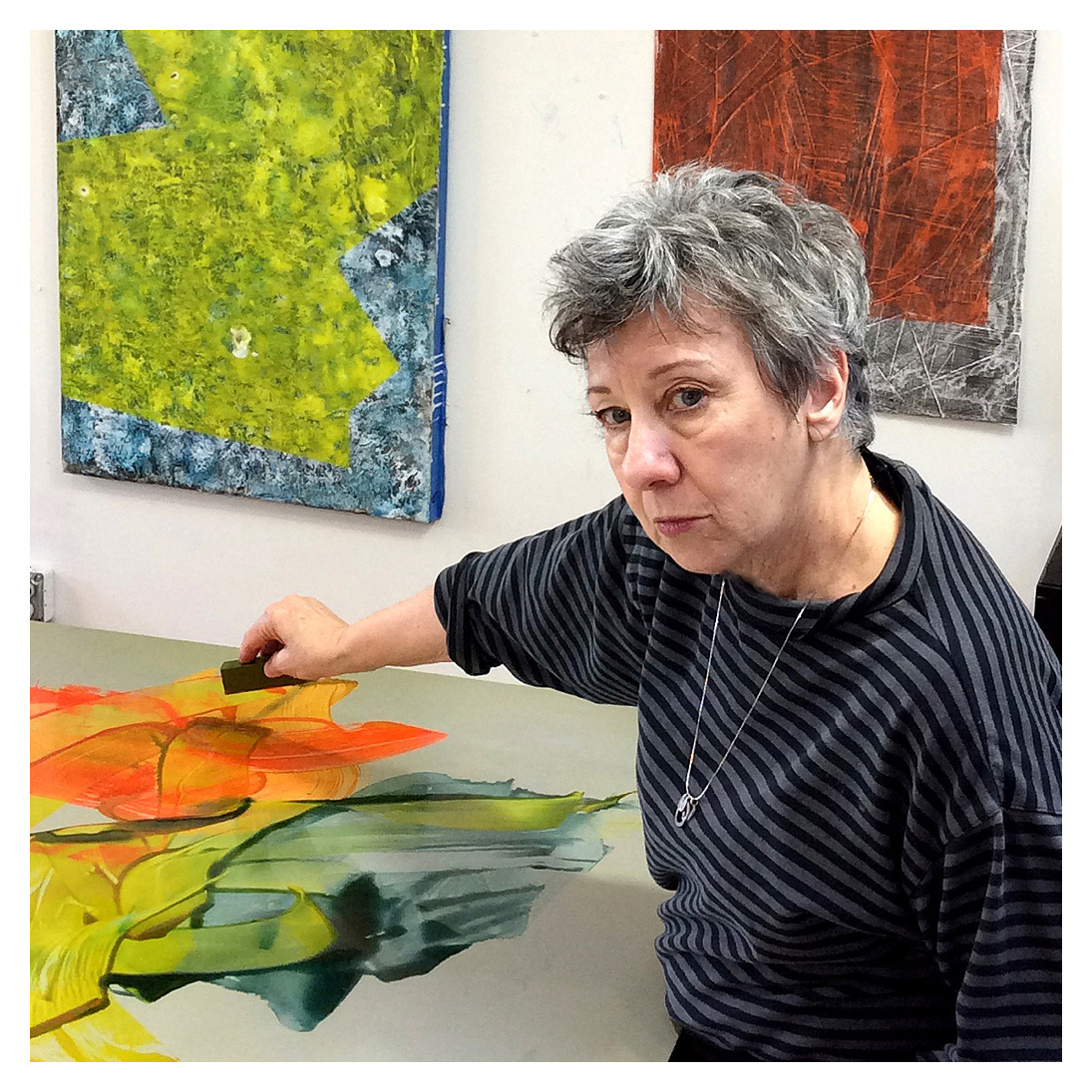 Paula lives and works in Santa Fe.
Her work examines natural phenomena and human interaction. Paula is represented by Smink Art + Design, Dallas, and Paula Roland Art, Santa Fe.
Paula has an MFA in Painting and Sculpture from the University of New Orleans.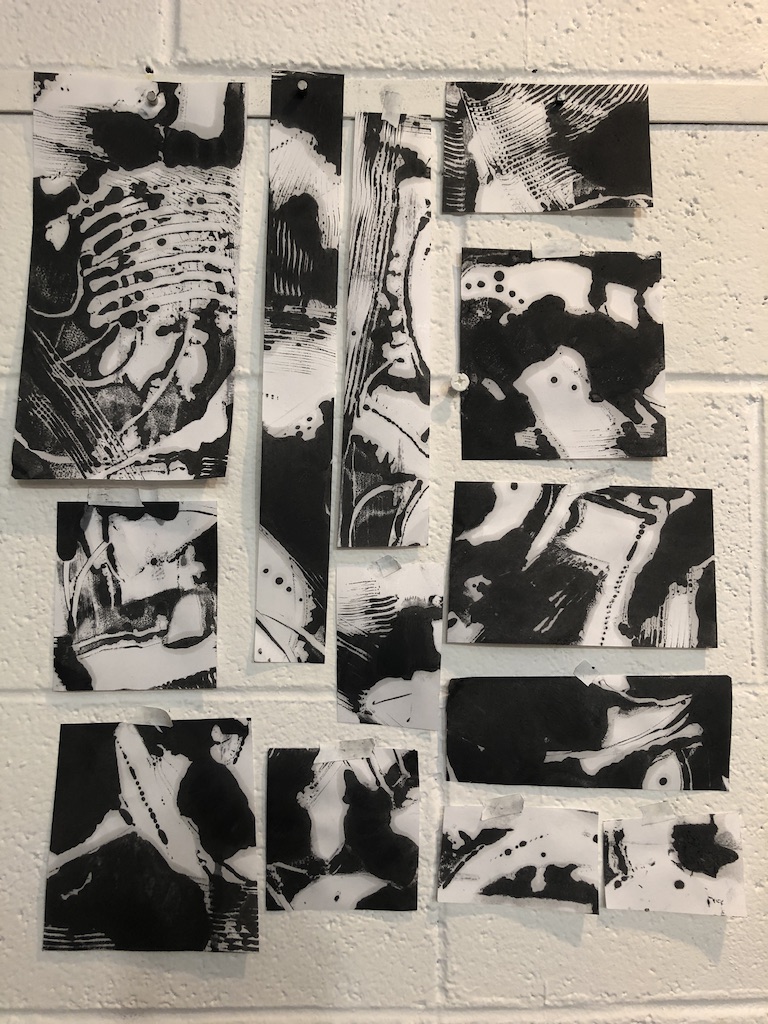 The workshop was outstanding from start to finish. Didn't want it to end! Paula Roland workshops should be on your bucket list, was on mine! Now I want more. ~Michelle Metcalfe
Paula is generous with her enthusiasm and sharing teaching encaustic monotype techniques, an engaging communicator in her critique…a serious, dedicated artist and educator…evident in both her strong work ethic and detailed syllabi. Paula has raised the bar in teaching encaustic technique and professional practice. ~Patricia Aaron
The encaustic monotype helps to expand my thought process when making art. It's a great way to break free of old stifling habits. ~Claudia Balthop
Encaustic Monotypes: Painterly Prints with Heat and Wax, the title which strategically places "painterly" before "wax," tells you what you need to know about the artist's priorities. Roland, who studied with Dorothy Furlong Garnder, has been the contemporary impetus behind the encaustic monotype movement. Through her work, she is a role model for what is possible creatively in the medium. ~Joanne Mattera
What I love about Paula Roland's workshops, in addition to her vast technical expertise and experience as an educator, is her unique ability to cultivate an open creative space that is supportive of both independent exploration and collaboration. ~Deborah Blair