Serenity, Expansive Blue Skies, Spectacular Sunsets...

Are you ready to explore new ideas and create a new body of work?
Do you need time away from your daily routine free from distractions to focus on your art?
Does your creative wellspring need recharging?


Enjoy a self-directed Artist's Residency in Santa Fe!
Get lost in the inspiring world of Santa Fe

Santa Fe offers a visual feast for art lovers. With more than 250 galleries to explore, you'll be astonished by the city's array of art, including traditional and contemporary painting, photography, pottery, sculpture, textiles and more.
As you walk the city discovering one gallery after another along the legendary Canyon Road, around the Plaza, and in the Railyard Arts District you'll agree: art lies at the heart of Santa Fe. Wander the galleries of the New Mexico Museum of Art, Georgia O'Keeffe Museum and Museum of Contemporary Native Arts, Spanish Colonial Arts, SITE Santa Fe, and many more.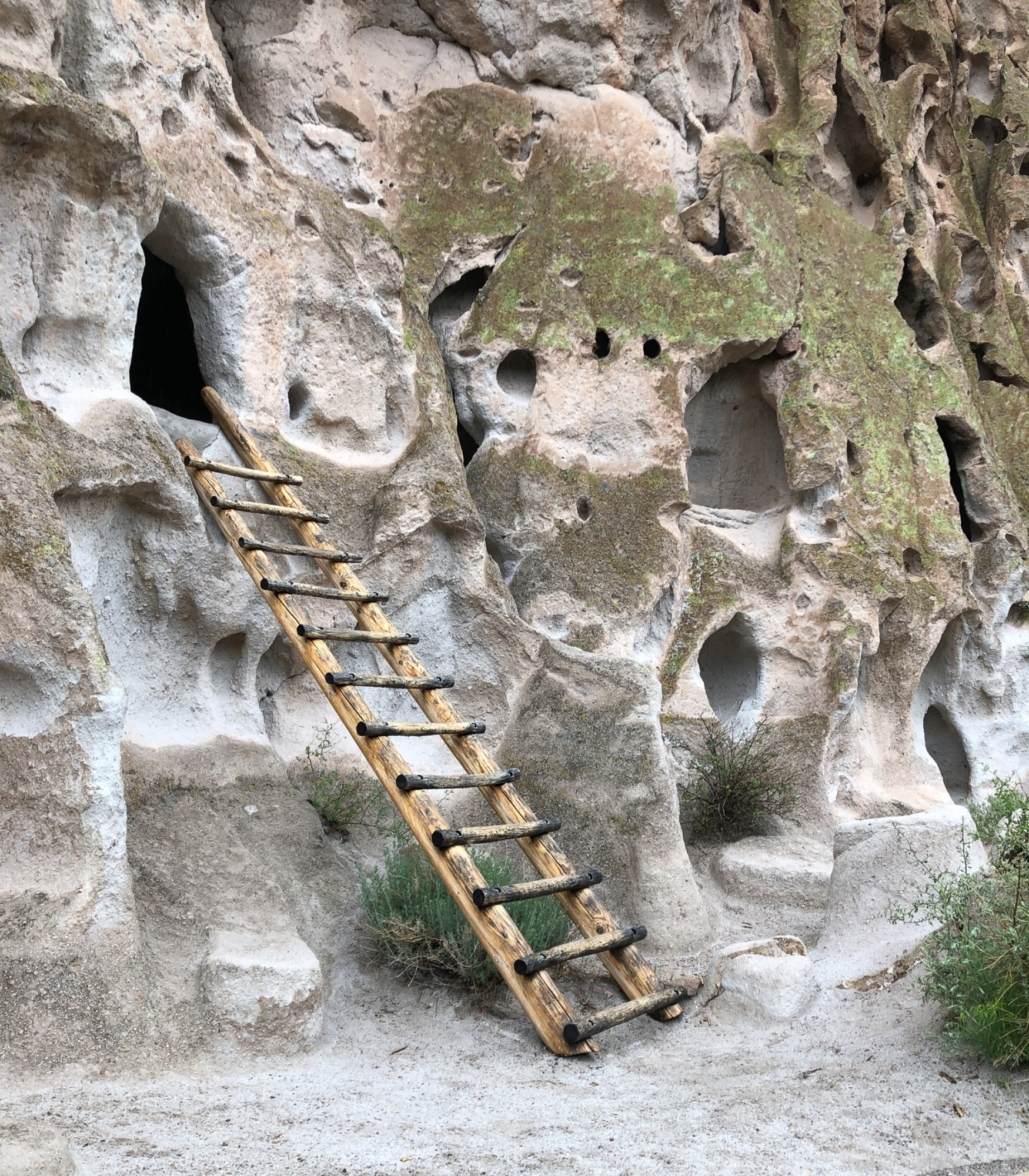 Bandelier National Monument
Just a 50 minute drive from Santa Fe, Bandelier National Monument is an easy day trip (or half a day). Frijoles Canyon, where the monument is located, was home to the ancestors of the people of Cochiti Pueblo. Bring your camera and sketchbook; you will want to capture the unusual geological features that provided homes to the ancient inhabitants. Discover rock paintings, petroglyphs, and ruins as you wind your way through the park.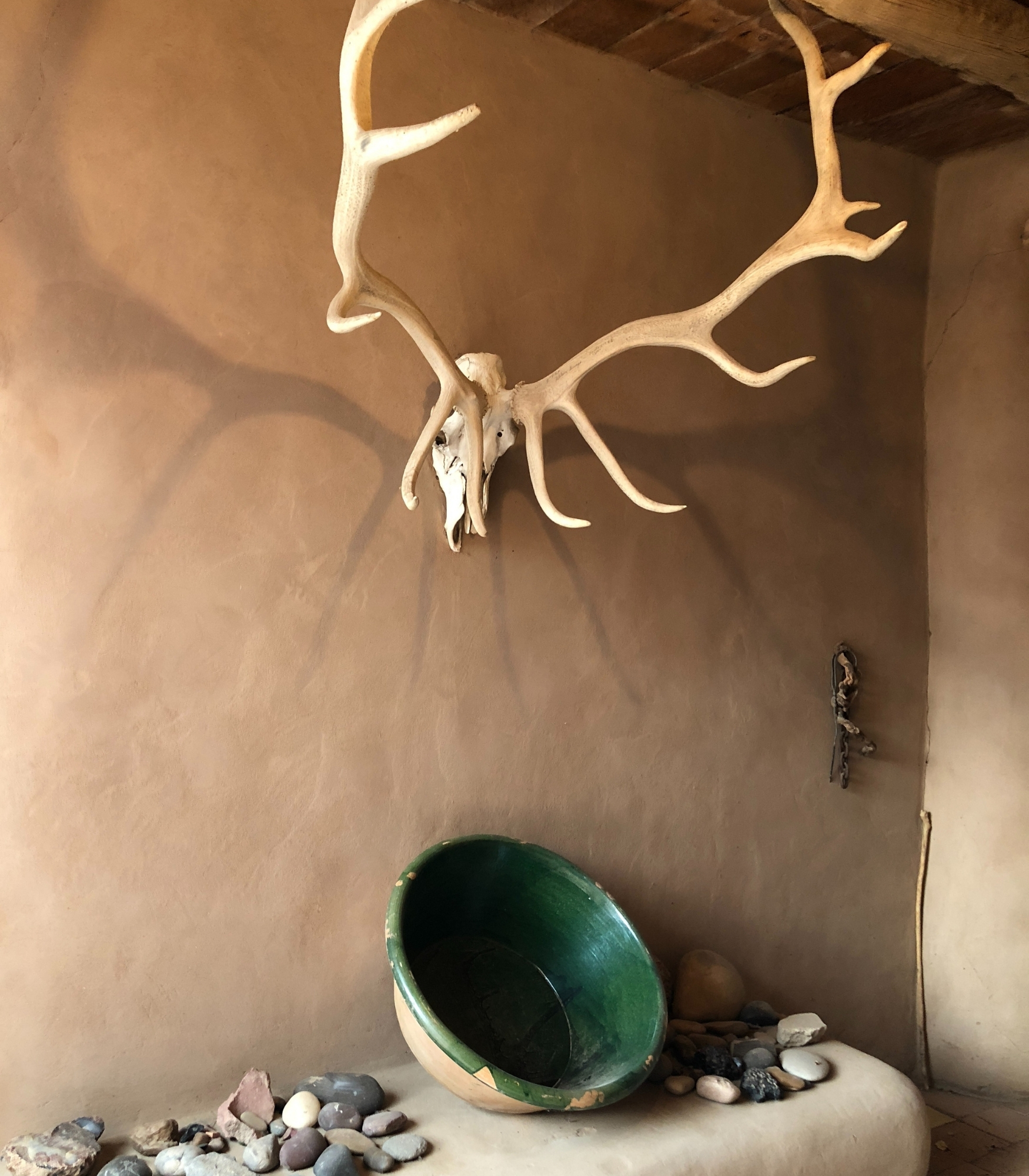 Georgia O'Keefe's Home & Studio in Abiquiu, NM
Steep yourself in the world of Georgia O'Keefe with a visit to her home and studio in Abiquiu, NM. The hour drive from Santa Fe takes you through the landscape that inspired O'Keefe--immense blue skies, sage brush dotted hills, and cottonwood trees. While in Abiquiu save time for drawing or painting the unique rock formations in Plaza Blanca. Stop at Bodes General Merchandise store for quirky gifts and postcards sure to make you smile. And walk the labyrinth at the lavender farm.
Artisan Art Supplies in Santa Fe carries Abiquiu palette oil paints.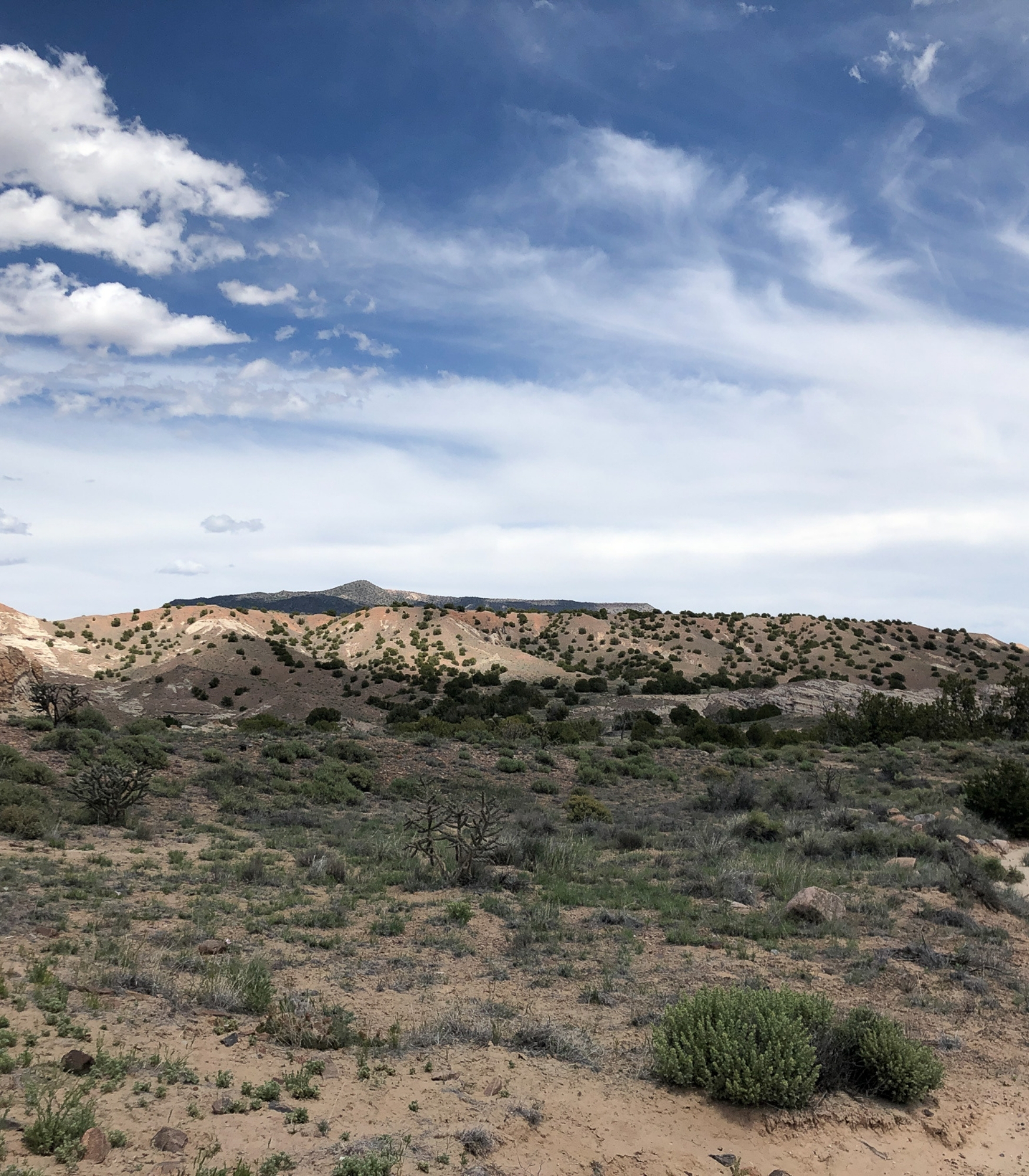 Stunning landscapes offer endless inspiration
Keep your sketchbook with you to capture captivating vistas and the unique architecture in and around Santa Fe.
Santa Fe is the perfect place to quiet your mind, refill your creative wellspring, and unleash your creativity.
The numerous galleries, museums, and art activities offer you the opportunity to connect with other artists and art enthusiasts.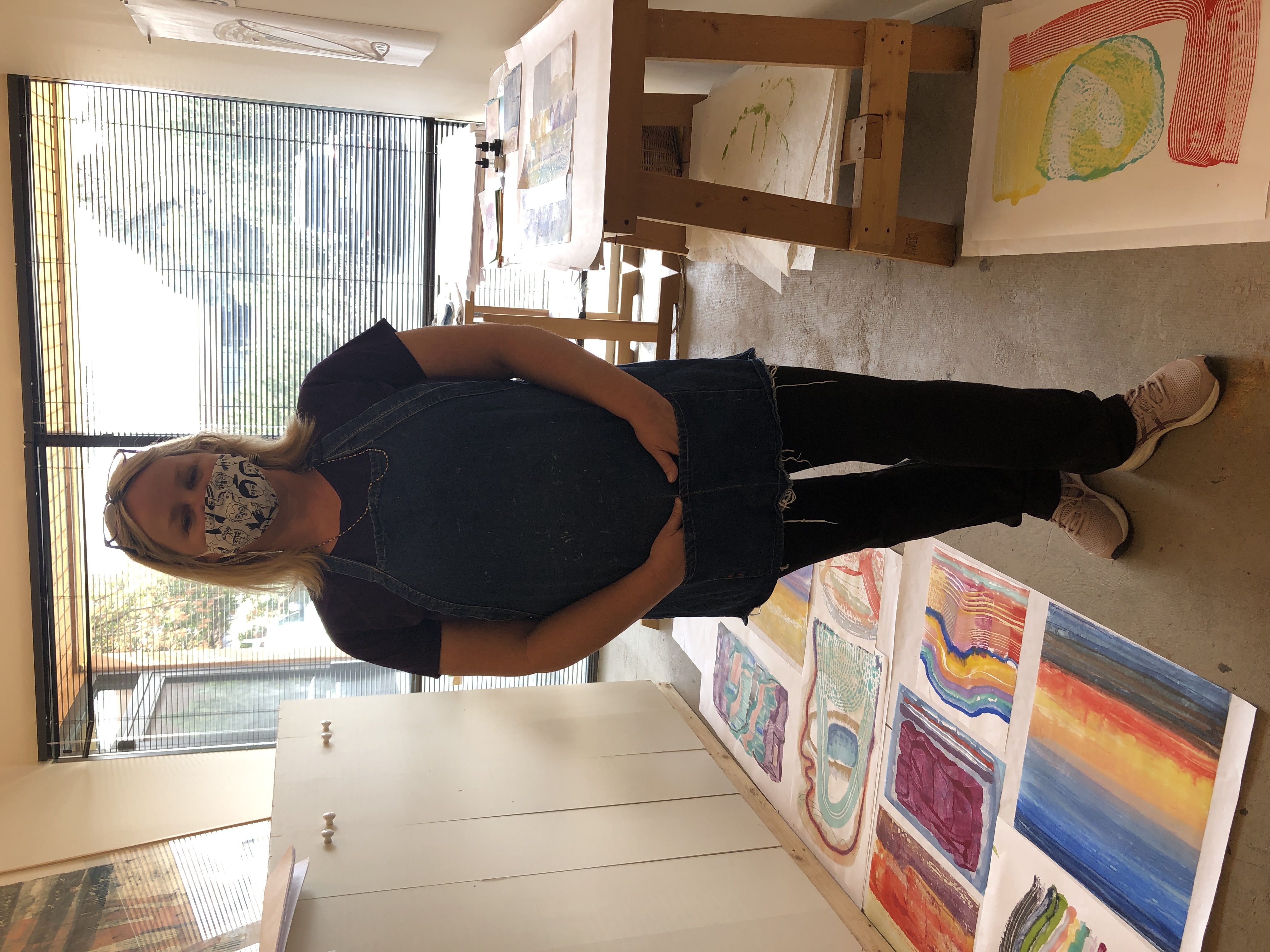 YOUR SANTA FE
URBAN ARTISTS' RESIDENCY
AWAITS

Craft the art experience that is right for you!

Come for a week, a month, or more.
In the center of Santa Fe, the studio is only minutes from galleries, museums, restaurants, and numerous scenic hiking trails and walks!
The Residency includes a short review of works with Paula. Others may be arranged, as well as private instruction.

PANDEMIC SAFE

The studio has its own private entrance with access to the bathroom, a microwave, and a fridge.
Work safely whenever inspiration strikes. The studio is located in the heart of town in a small business park with parking right by the door and security lighting.

The studio is
conveniently located

A short walk to restaurants.
Nearby AirBnB options too!
A short drive to Artisan Art Supplies store,
a favorite shop of local artists.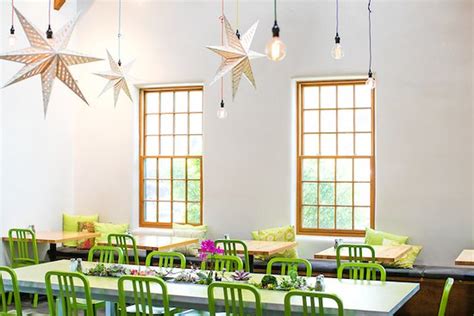 Explore The Beauty of New Mexico
Visit the official Santa Fe travel website.
Everyone's favorite day trip is to Georgia O'Keeffe's home and studio in Abiquiu (a 45 min. drive). Make reservations well in advance. Learn more.
Another local favorite is Meow Wolf, a mind-bending, explorable art experience for people of all ages Featuring over 70 rooms of immersive, interactive art. Get tickets in advance.
Inspiration is everywhere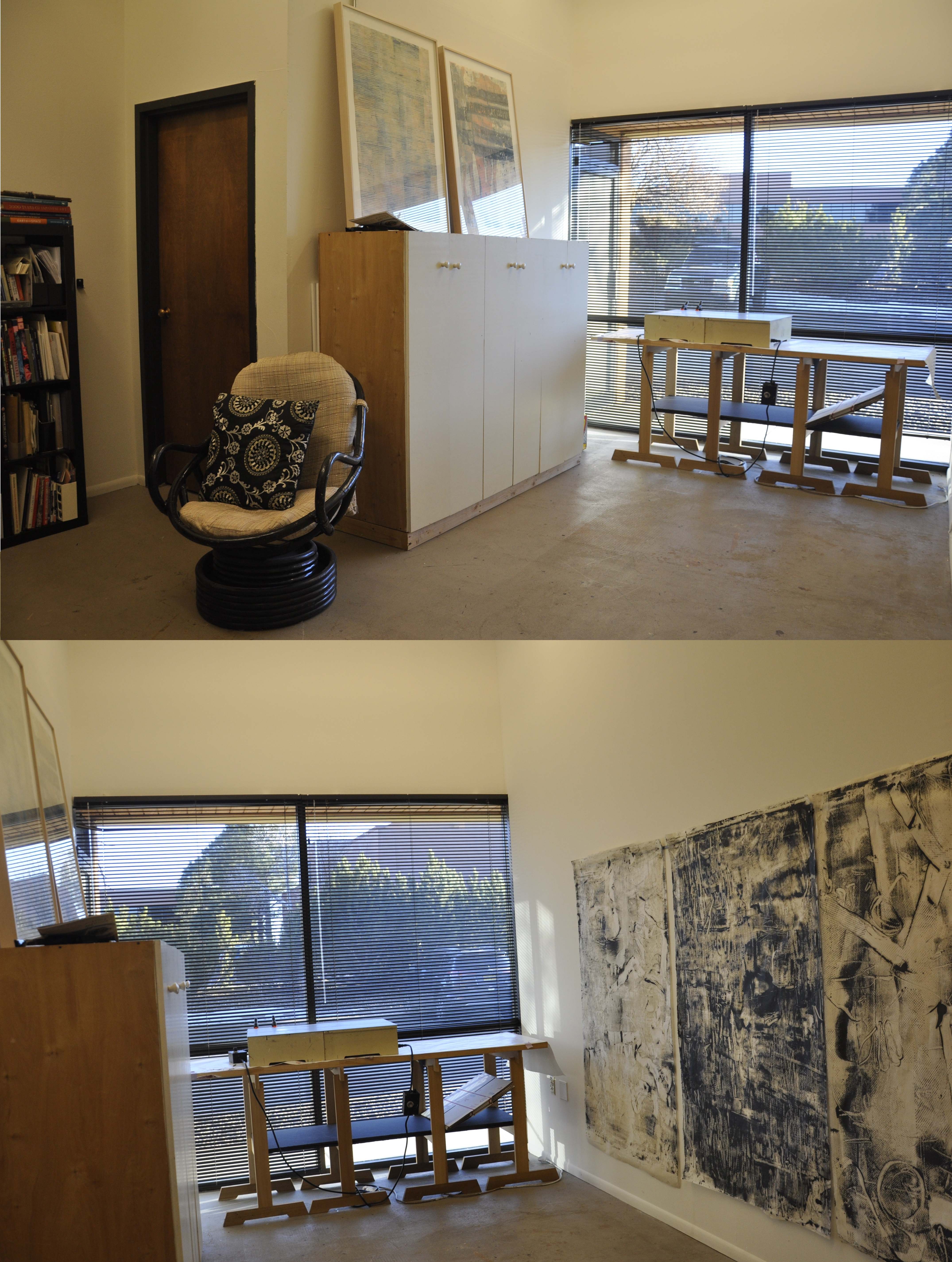 About the studio

300 sq. ft. studio space with large windows
Walking distance to restaurants.
Private entrance.
15' ceilings.
Access to a bathroom, fridge, and microwave.
24-hour access.
Parking in front of the studio.
Contains Paula's Art library!
Magnetic strips for hanging paper work on the walls.
The studio has its own heating and cooling system with thermostat and its own shop sink.
Work with Encaustic? Appliances and equipment are provided: Hotboxes--(single, double or 2 doubles); griddles, heat guns, extension cords, etc., so you don't need to ship them! Inquire for more details.
Tables and chairs provided. They can be rearranged, added, or removed.
A fan is available but no exhaust fan is installed.
Internet access and utilities are included.
Our local art supply store, Artisans, carries a good selection of encaustic paint panels and other media, so that you can save on shipping!
RATES: $400/ week ($350/ week for 2 or more weeks.


To confirm your desired dates:

EMAIL PAULA DIRECTLY:
[email protected]

or call to discuss your plans at 505-577-6184.


Make your reservations by the week, beginning on a Sunday and ending the a Saturday. RATES: $400/ week ($350/ week for two or more weeks). Once your dates are confirmed, send your contact info (Desired dates, name, address, phone and email) to Paula , along with your deposit.
DEPOSIT: One-half of your charges are due at registration and the balance is due one month before. These fees are non-refundable, however they may be applied to another residency.

NOTE: THE STUDIO DOES NOT HAVE SLEEPING ACCOMMODATIONS.
BONUS!
A 15-minute review or Q&A time with Paula Roland is included with your artist residency. Additional critique / mentoring may be arranged at $200/hour; $100 for half hour; and $50 for a 15 min. block.
Private workshops may be arranged. Inquire about rates.


Payment can be made by check (mail to 523 Cortez St, Santa Fe NM 87501) or through PayPal.

I look forward to working with you in Santa Fe!









Frequently Asked Questions
When are the arrival and departure times?
Check-in is Sunday at 2 pm MT or by appointment. Check-out is Saturday at 3 pm MT.




Can I come for less than a week?
Yes, but you must pay for the full week. No concessions can be made for your early arrival or departure. The minimum artist residency is one week, Sunday through Saturday. Looking for a longer stay, put your desired dates and length of stay in the form above and Paula will contact you about scheduling your residency.

May I ship my supplies ahead of time?
Yes. Email Paula at

[email protected]

for instructions.


What if I have other questions?


Anything else that I should know?
There are no other costs or requirements for this residency.