Are you looking for guidance and direction as you hone your visual voice?
Do you often wish you had a mentor to turn to with a heightened ability to assess your work and quickly and easily discern what your next steps should be?
Would you like to work with someone who has the chops and experience to hone in on what it is you're trying to say and help you reach your highest creative vision?
Are you ready to accelerate your practice?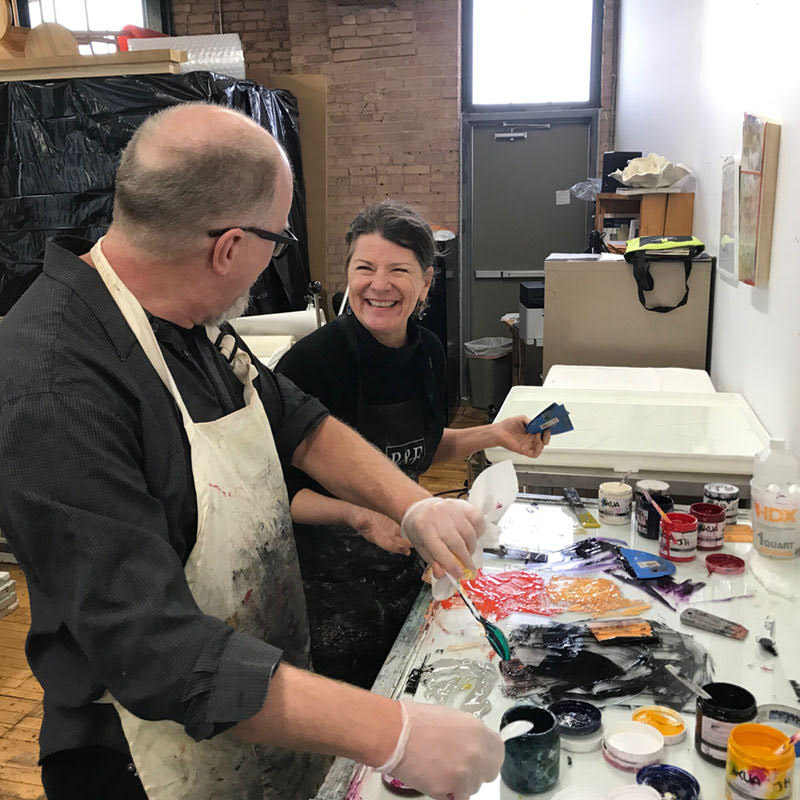 Jeff Hirst offers individual mentorships for the serious artist wishing to grow and evolve their practice. Mid-career to seasoned professionals have boasted about Jeff's generous guidance and keen input.
What You'll Receive:
-      Two 45 minute sessions via Zoom per month
-      Exploration of goals
-      Artwork review: what's working and what isn't
-      Tailored feedback unique to your work and your goals
-      Focus on future progression
-      Tips for getting unstuck
-      Discussion of exhibition venues
-      Q&A regarding techniques and materials
-      Monthly assignments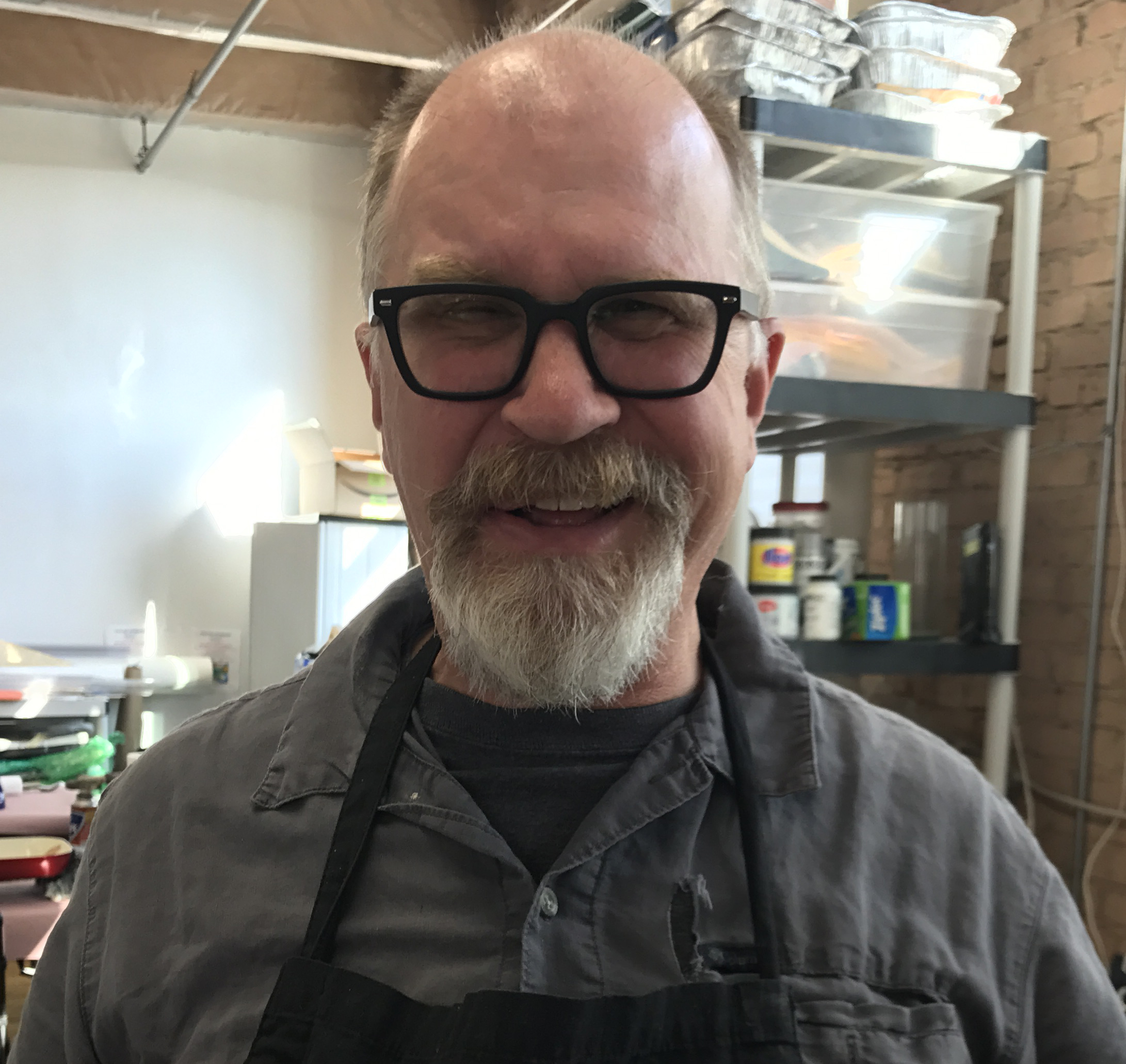 I enjoy working on a one-on-one basis with dedicated artists who are committed to exploration and growth.
Wherever someone finds themselves in their creative journey, I work with them to focus their creative practice based on their individual vision and help them determine where they want to take their work.
-- Jeff Hirst
Benefits of Directed Study with Jeff
-      Take your work to the next level
-      Receive critical feedback on your work
-      Establish a consistent working schedule
-      Overcome roadblocks standing in the way of creative thinking
-      Acquire input on professional practices that include exhibition opportunities, appropriate exhibition venues based on your current body of work
-      Pricing of work, and more.
-      Personalized feedback from a professional artist with over 35 years of artmaking, exhibiting and teaching experience.
-      Flexible hours around your schedule
-      Suitable to artist working in any media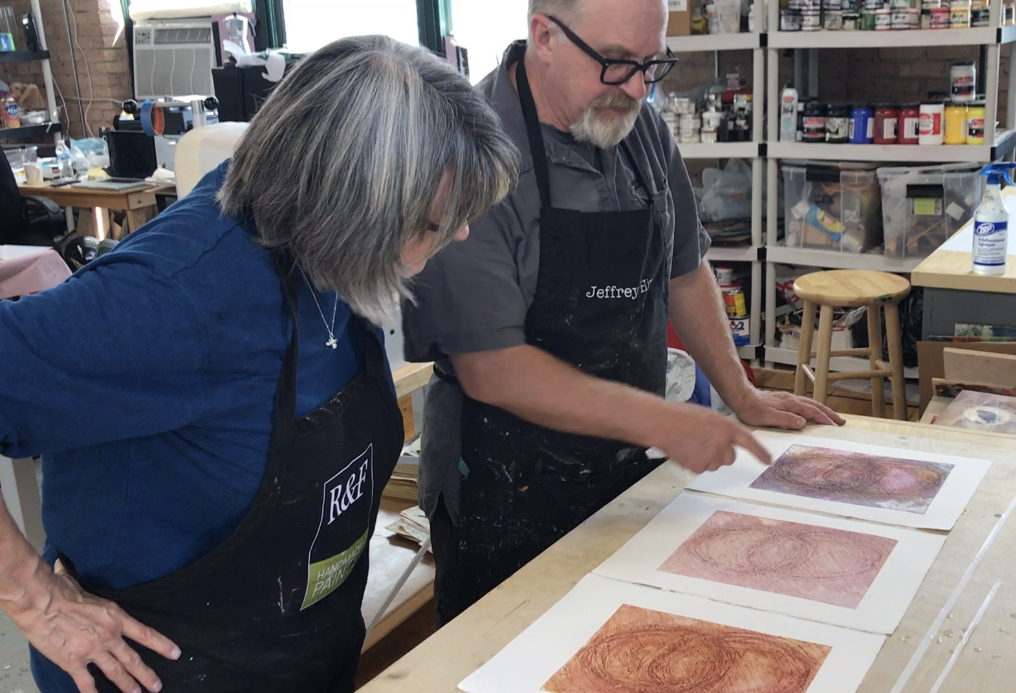 Master Teacher
Jeff Hirst is a masterful painter, printmaker and teacher. I found his teaching style to be exceptionally generous. I recently completed a private three-day workshop in printmaking at Jeff's studio in Chicago. He openly shared his wonderful working space and in-depth experience in making innovative prints. There was a great balance of demonstrations, work time and collaborative printing, as well as ongoing critiques. As a fellow artist and long time teacher myself, I give Jeff's teaching my absolute highest possible recommendation!
-- Allison C.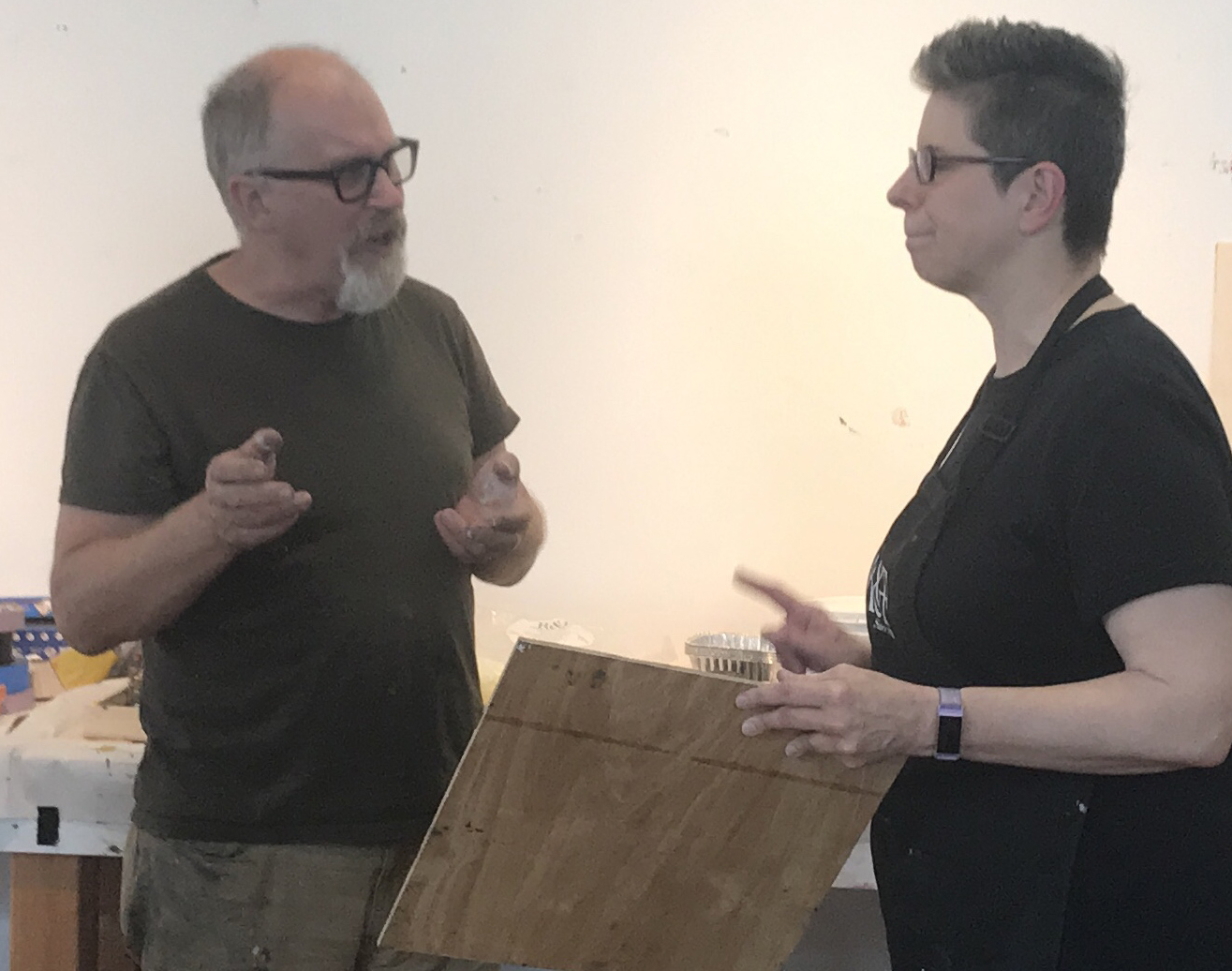 Intense Talent
Jeff is an even-tempered, patient person who puts all his students at ease. No one leaves his workshop feeling inadequate, but rather feeling empowered. Beneath his calm persona, is an artist of incredible intensity and talent. I highly recommend signing up with Jeff. I was so inspired that I sought Jeff out to take more classes with him outside the workshop. Jeff has so much to offer that "picking his brains" is definitely beneficial!
-- Caryl S.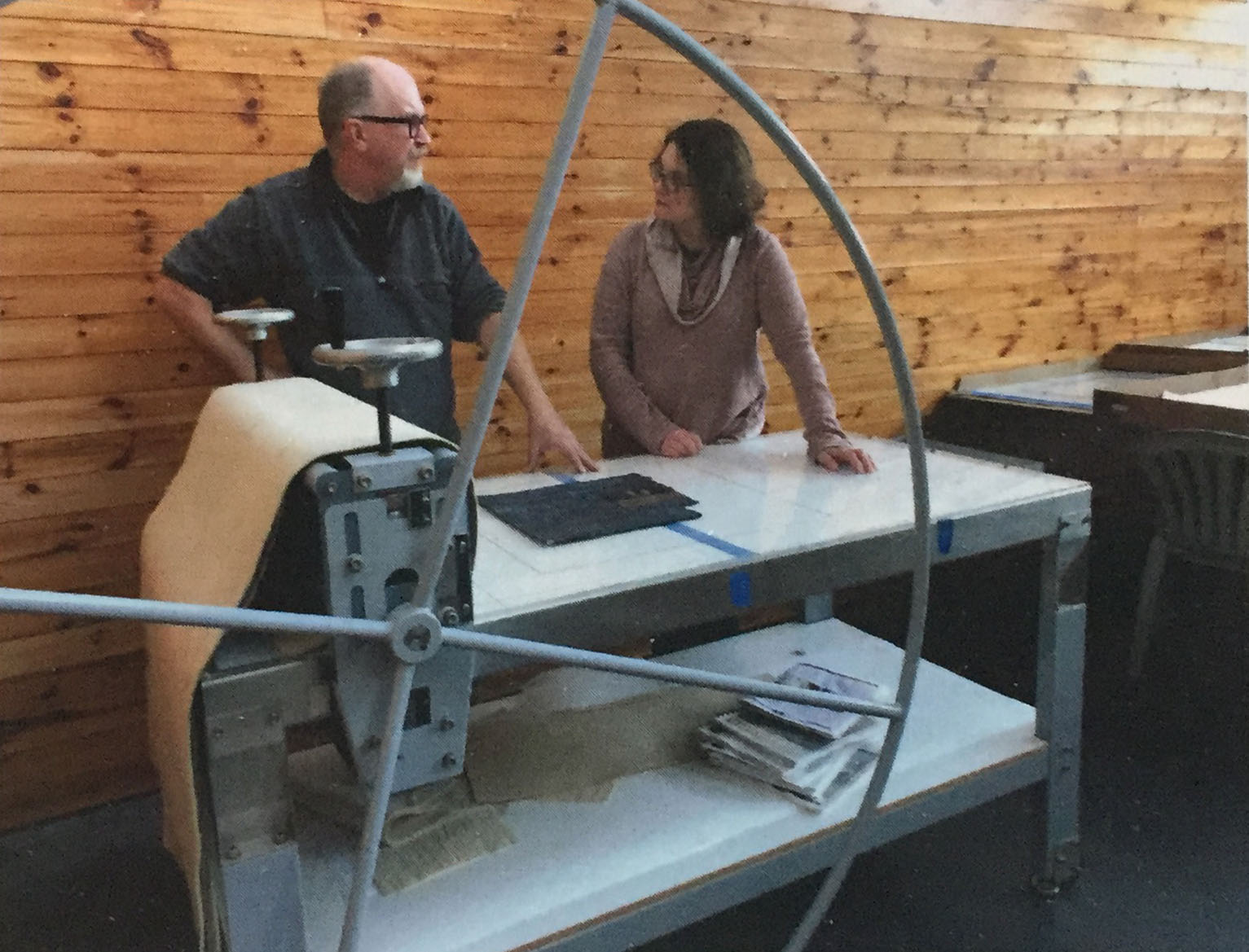 GROWTH AS AN ARTIST
Mentoring with Jeff Hirst has propelled my work forward to an award-winning level. Jeff's affable manner and experienced eye combine to create laid back discussions that are deep in substance focused on strengths and reveal new potential.
I highly recommend!
-      Jen G.
About Jeff Hirst
Jeff Hirst draws on over 35 years of professional experience in helping you realize your artistic goals. With an MFA in painting and printmaking from Louisiana State University, he seamlessly moves between various mediums. In his work and teaching, Jeff explores the intersection of printmaking techniques, painting, and sculpture, the place where he believes magic happens.
Jeff pioneered the process of combining silkscreen and encaustic painting in 2005 and remains the only resource for learning this technique.
He is always thinking outside of the box combining high and low-tech solutions in executing his work. You will find his perspective opens up new ways of seeing your practice and approaching your work and is ideal for mixed-media artists. He is also recognized as an R & F Handmade Paint Core Instructor and a Silver Brush Educator.
Hirst has been showcased at venues around the U.S. and Europe and is represented by galleries in Chicago, Illinois and Columbus, Ohio. Hirst has been a visiting artist at universities around the United States conducting encaustic and printmaking workshops. He owns Hirst Printmaking in Chicago which is a printshop specializing in experimental printmaking and mixing painting and prints. The recipient of a Minnesota State Arts Board grant, City of Chicago grant, Ballinglen Arts Foundation Fellowship and his work is in numerous public and private collections.
I've been working with Jeff Hirst for quite a few months, meeting twice a month by Zoom to discuss my work. It's been a great success. I needed a push to get back in the studio and stop feeling so isolated. Jeff is always enthusiastic about what I have done and makes suggestions for new directions or answers any questions I might have about techniques or processes. I recommend his mentorship highly!
-- Nancy N.
Frequently Asked Questions
How do I schedule my appointment?
Upon purchasing coaching, you'll receive further instructions on how to book a time for your appointment.
Can I purchase coaching more than once?
Absolutely! If you find yourself in need of coaching more than once, simply purchase the coaching again. Many artist take advantage of Directed Study with Jeff for a year at a time. The longer you work with him, the more you'll benefit.