Go deeper with personalized feedback
Are you wanting to take your work further?
Have you just completed a course and are interested in continuing your explorations with one-on-one guidance?
Do you want to work on your paintings, your sculptures, or improve your work with color?
Let's Work Together!
Whether you are a painter or are working three-dimensionally, personalized attention over time can help you hone what it is you are trying to say with your work. Go beyond the classroom and gain individualized feedback and input.
What Mentoring Entails:
Exploration of goals
Artwork review
Tailored feedback specific to your work
Focus on progress, not perfection
Tips for getting unstuck
Q&A regarding techniques and materials
Suggestions for exhibition venues
Recommended assignments
"I had a professor say one time 'You can't teach someone how to be an artist; that's an inside job.' But I think teachers serve as mirrors and sounding boards for students to see and hear better what it is they are trying to express creatively. It definitely helps to accelerate your growth when you have someone who is familiar with your work and what you are trying to achieve."
~ Helen Dannelly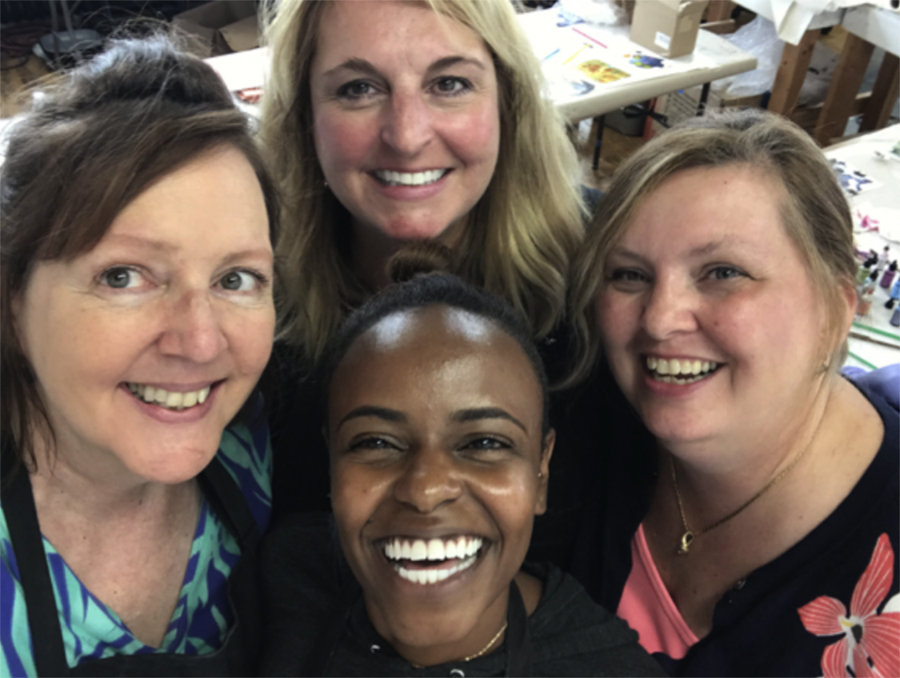 "Helpful and encouraging"
I just read the comments on my painting and want to thank you for what you added. I am happy to have your expanded opinions. Very helpful and so encouraging. You made my day.
  ~ Linda S.
"This painting has been my nemesis for weeks. But what I've learned from Helen brought it together and saved it. Thanks Helen!"
~   Sherry M.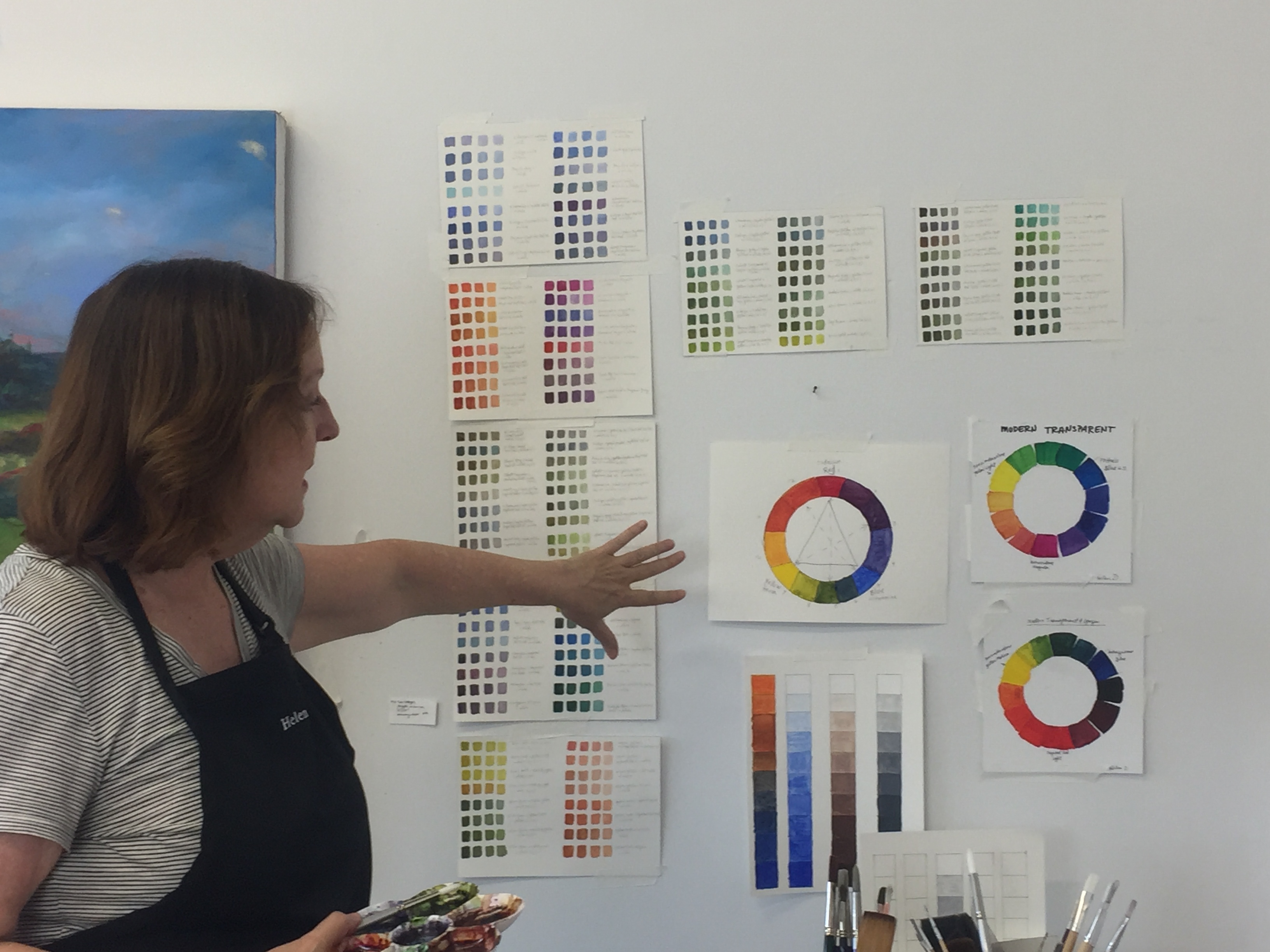 "Challenging and generous"
Helen provides the encaustic artist the foundations to explore taking the medium in new and exciting directions. She was patient in answering students' questions and generous with her support well beyond the actual time spent together in the Zoom meetings.
Helen challenged me to build on the foundations from the class, encouraging me to begin to develop a body of 3D encaustic work. Helen shared her knowledge and time to support me individually as I experimented with these new materials. She challenged me to think in new ways and gave generously of her support when I had questions or encountered problems in my work."
~ Laureen W.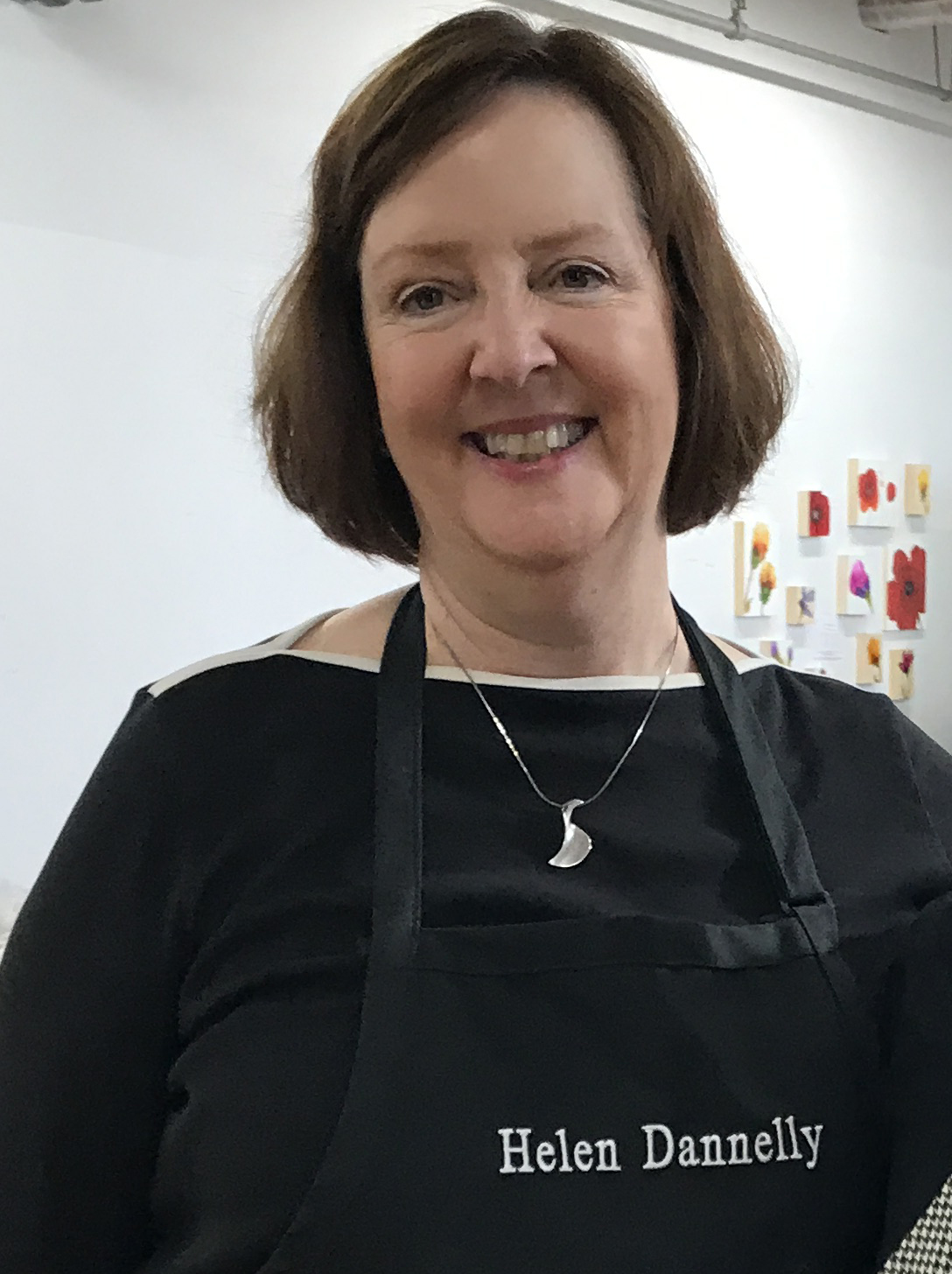 "Supportive and Knowledgeable"
"Helen Dannelly is a fabulous instructor! Supportive and knowledgeable. I did a lot of playing with different material and plan to expand my experiments more. I've learned SO much!"
~Leandra S.
Frequently Asked Questions
Is Mentoring for me?
The only way to know if this is right for you is to try it. You can sign up for an initial session where we'll discuss your goals and what kind of feedback and guidance you are looking for.
I find it helps to work with someone over time as artists can take in information and incorporate it into their creative practice.
How long are the sessions?
Each personalized mentoring sessions are 30 minutes. Your first session is free with the purchase of one or more sessions.
How do I schedule my appointment?
Upon purchasing coaching, you'll receive further instructions on how to book a time for your appointment
Can I purchase coaching more than once?
Absolutely! If you find yourself in need of coaching more than once, simply purchase the coaching again.
Thanks for submitting your information! Please continue with the checkout process.