Would you like to apply your knowledge of color, value and composition to a specific locale?
Would you like to work on subtle color mixing to achieve lush realistic or abstract paintings
inspired by the landscape ?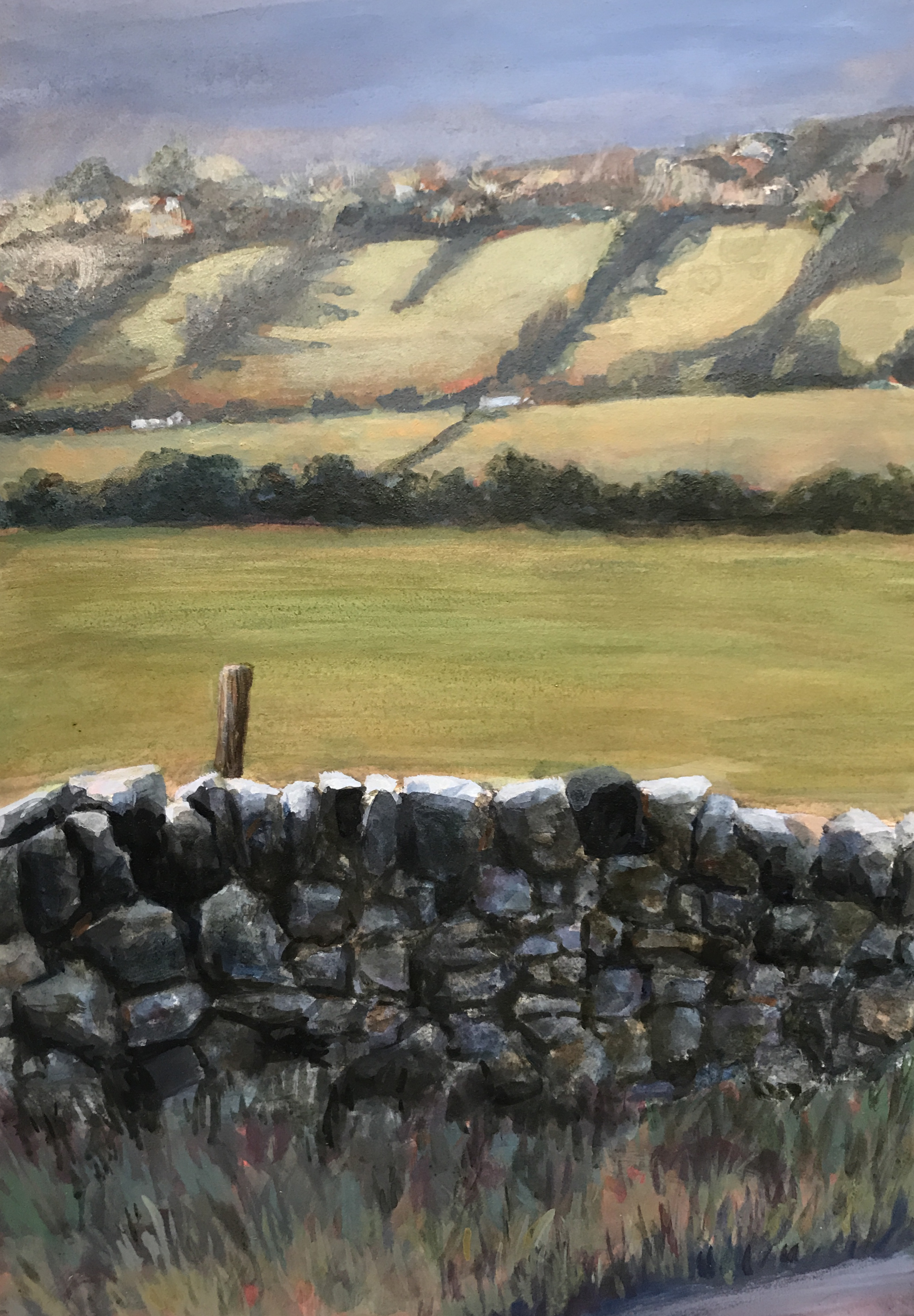 Join Helen Dannelly as she paints beautiful scenes from her travels along the "Wild Atlantic Way"!
During four 90 minute sessions,
Helen demonstrates:
taking an image from sketch to fully fledged composition
creating value scales to check your lights and darks
using complementary colors to create subtle hues and bright contrasts
how to enhance color as you work from photographs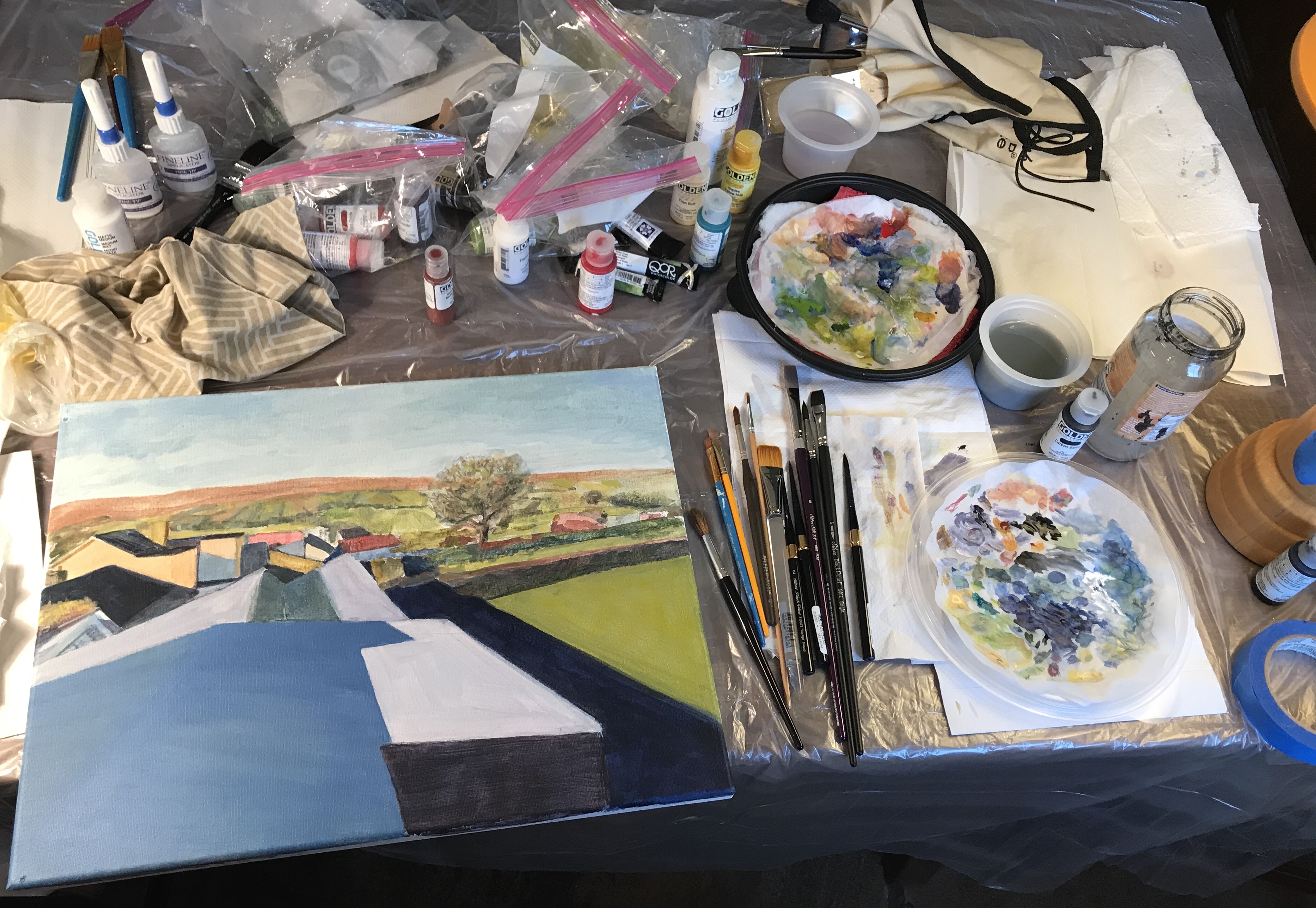 Helen's formal training in the fundamentals of painting and composition inform her demos and give you tools to assess color, saturation and value.
This class is a deep dive into applying your knowledge of color as you utilize that information in translating images of Ireland into your own unique expressions. I will offer my favorite tips for enriching and enhancing color as we work.
~Helen Dannelly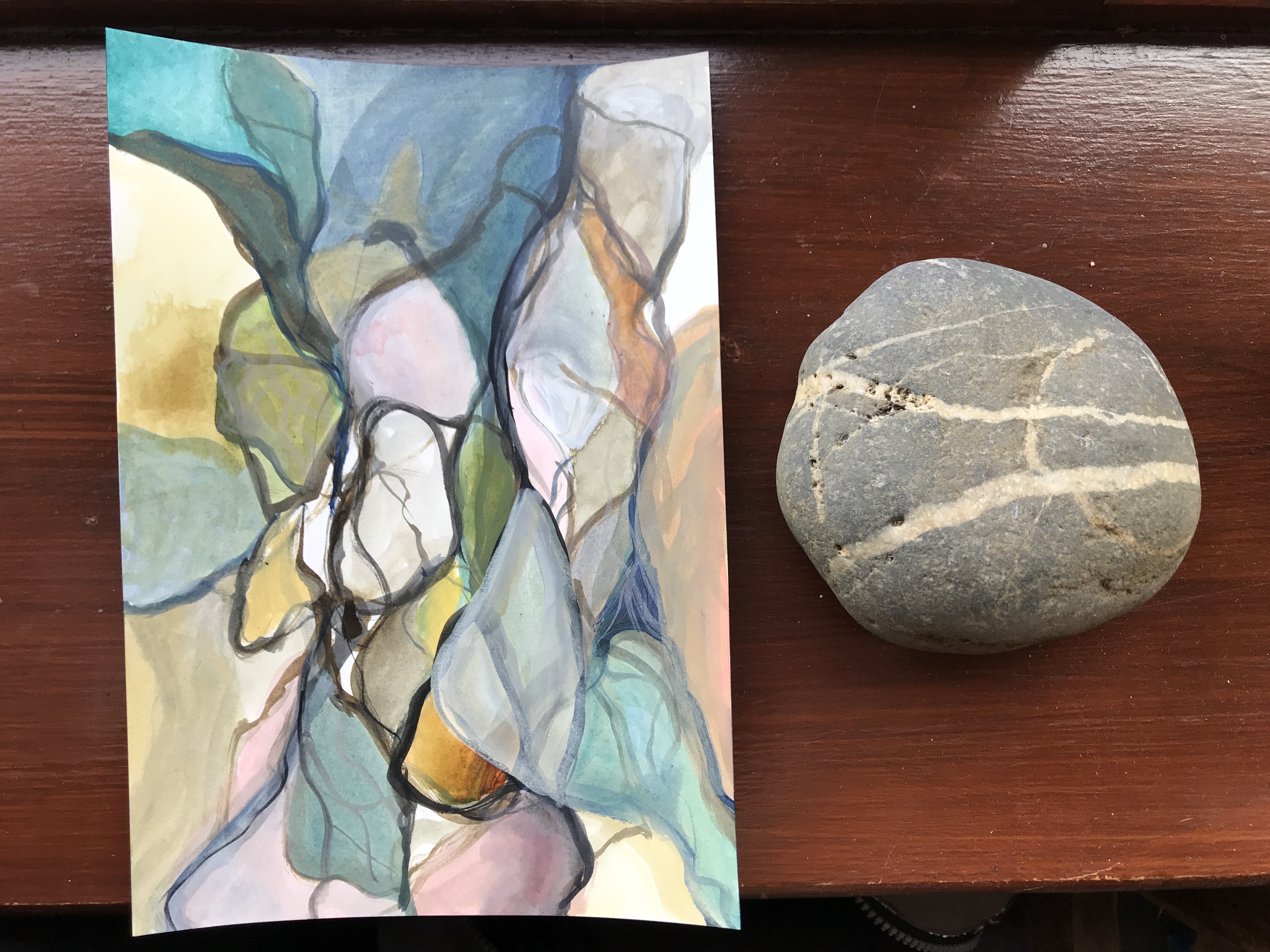 This course is for you if you:
Would like to further practice your panting and color mixing techniques
Are an adventurous beginner, skilled artist, or anywhere in between
Want to expand your creativity while honing your critical thinking skills
Helen has a knack for guiding you in amplifying your ideas. Her method of teaching involves showing the potential of what you can do with the various materials and then letting you loose to see what is possible.
As an instructor, Helen draws upon her formal art training to add richness and depth to the classroom experience, incorporating fundamentals of composition, color, and form.
FAQ:
Q: I'm an abstract painter. Is this class only for representational painters?
A: No, this is a class for artists who work either realistically or abstractly. In fact I encourage you to do both if you are interested as one style can inform your practice in another.
Q: I can't view the class immediately. How long will I have access?
A: You may view the class for 60 days after the last day of the course.
Q: I have more questions. How do I reach you?
A: You can email me at [email protected]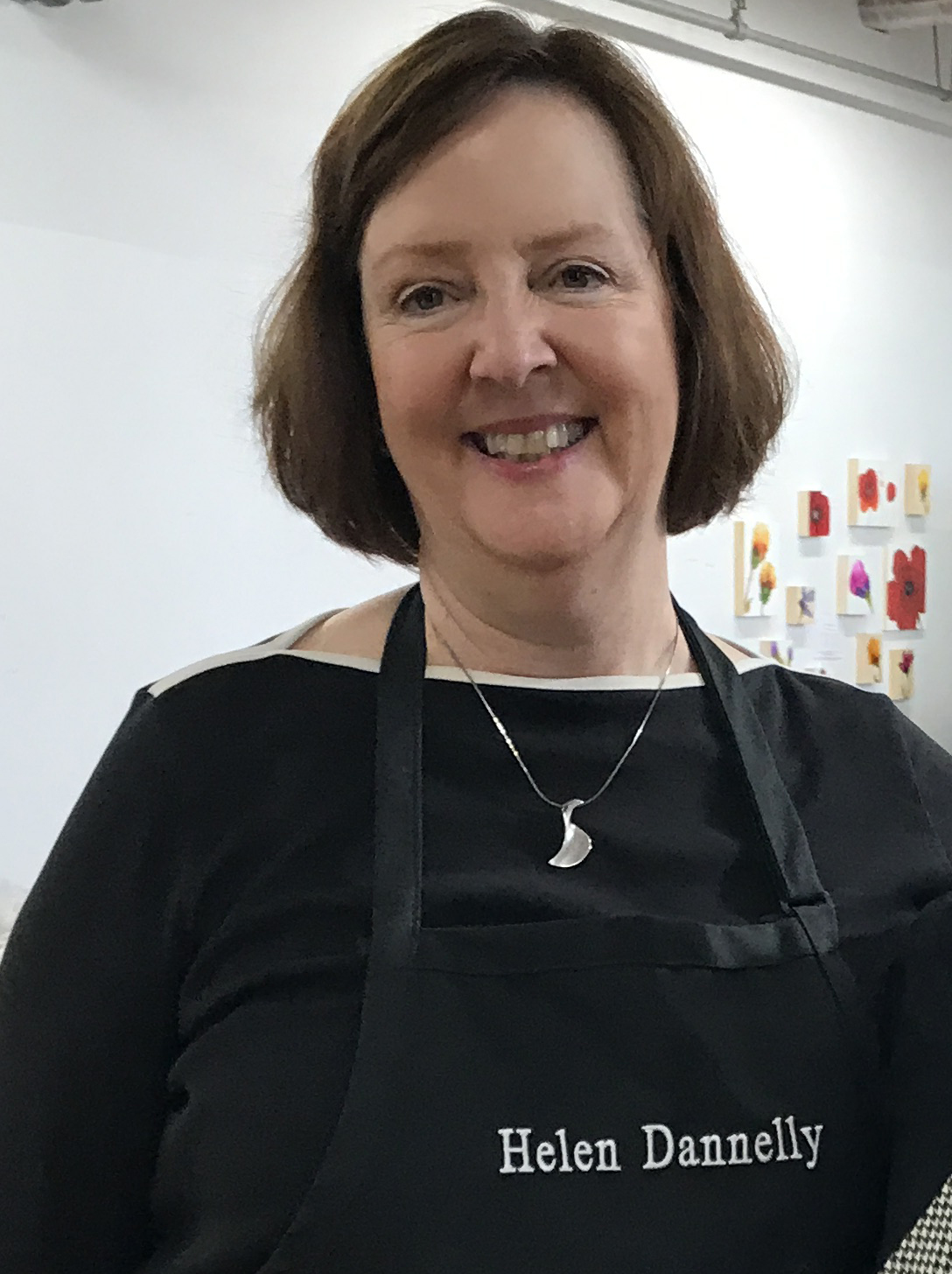 Helen Dannelly draws on over 30 years of professional experience in helping you realize your artistic goals. Helen's teaching is informed by a unique combination of training that she utilizes in guiding you conceptually and technically. She received a BA in Women's Studies from the University of California, Santa Cruz. She studied painting at San Francisco State University (working with Bay Area photorealists) and sculpture at the University of Minnesota, Minneapolis. 
Moving easily between drawing, painting, and sculpture, Helen has developed unconventional ways of mixing mediums that create emotionally evocative pieces. Helen's work focuses on metamorphosis both personally, in natural phenomena, and of the materials. Her organic sculptures are inspired by the natural world, a nod to sea life and plants. Complex surfaces and engaging forms invite viewers to explore the impact of climate change--a metamorphosis of decline.
Helen is attentive to the importance of art fundamentals weaving them into her classes. She recognizes that these components (color theory, elements of composition, and drawing/ mark-making) are skills that need to be continually developed and refined in order for students to leverage them effectively in their work. This mastery results in students creating more sophisticated work and understanding why it is more successful.
Helen Dannelly is also:
A Golden Artist Educator
A Silver Brush Educator
R&F trained Advanced Encaustic Instructor

"You are an excellent teacher and the curriculum you're sharing is helping me to grow by leaps and bounds."
~ Jan. M.
"I wanted you to know I love the course and am very appreciative of the teaching and support."
~ Adelaide S.

"Absolutely wonderful class!"
~Ann E.
"What an inspiring class. I am really learning so much and am surprised at how interesting colors are! Thank you."
- Deb P.
"Helen shared her knowledge and time to support each student individually as we experimented with these materials.
She challenged us to think in new ways and gave generously of her support when we had questions or
encountered problems in our work."
~ Laureen W. ~
Other Courses offered by Helen Dannelly:
Classes are updated throughout the year so be sure to stay updated with Catalyst Art Lab.