Would you like to learn best practices for painting with encaustic on paper?
Benefits of painting encaustic on paper:


It provides an opportunity to generate several pieces without feeling "precious" about the materials.
Matting and framing your pieces gives you another format to display your work.
Use this method to expand on an existing series or create a new series of small works.
Allows you to quickly work out ideas.
Can be used as samples or finished pieces.
Susan and Helen draw on their expertise with a variety of mediums and techniques as they demonstrate how to incorporate innovative methods for successfully working with encaustic on paper including using:
Underpainting
Drawing
Stenciling
Layering
Stamping
Intaglio wipes
Collage
Helen's and Susan's demonstrations show you what is possible with each technique while the exercises help you explore and discover how these processes work with your practice.
"There are only so many layers of encaustic one can use on paper substrates. We'll show you tips for building imagery with minimal layering."
~Helen & Sue
3 live online instructional meetings with Q&A. Each session is 90 minutes long.
Detailed demos presenting the various techniques.
A resource guide for where to get the recommended materials and supplies.
2 months of access to the recordings of the live sessions. Now you can be fully present soaking up the demos instead of frantically taking notes.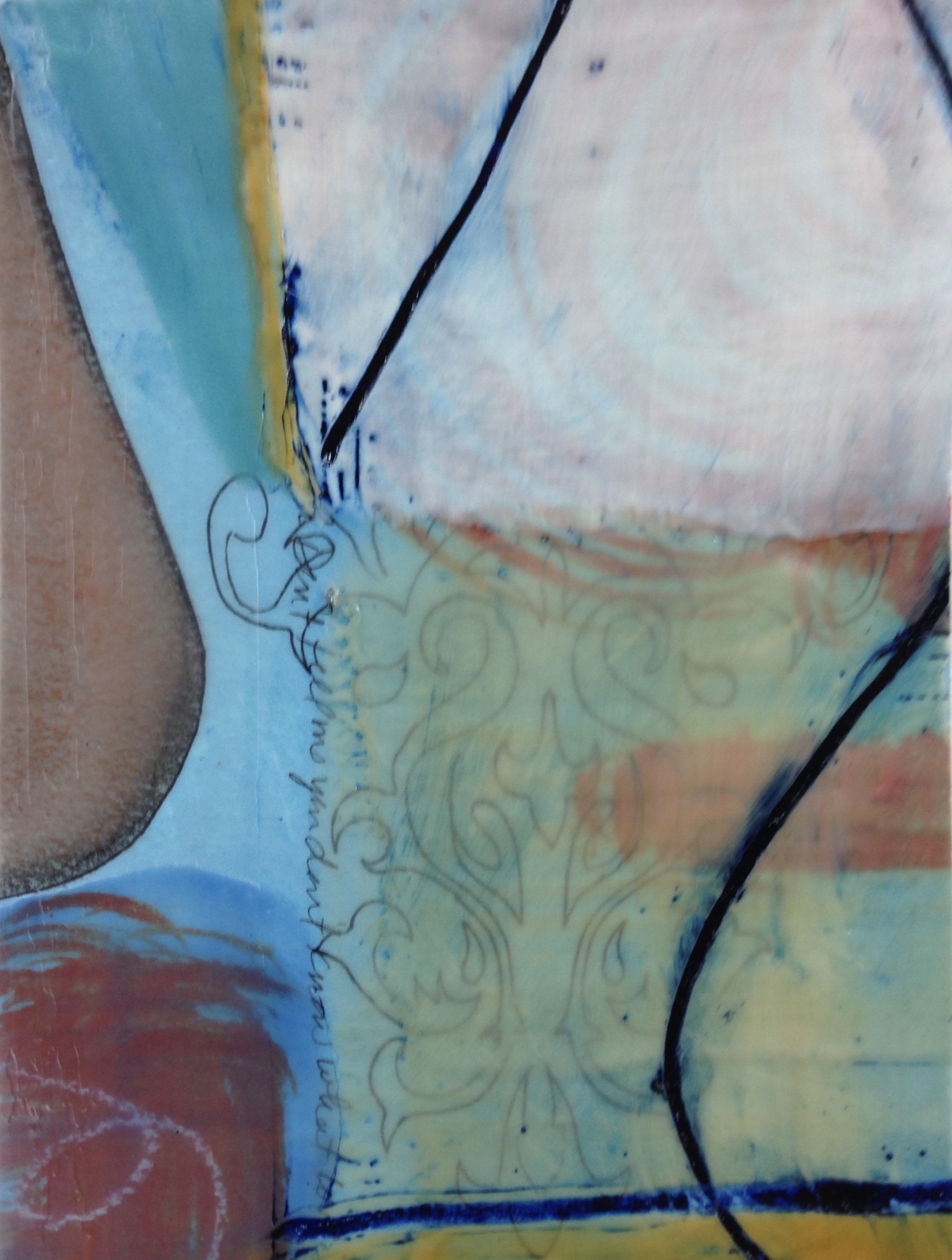 Learn types of paper that work best for use with encaustic
How to keep your molten paint from from bleeding under taped edges to maintain clean borders.
Innovative techniques for underpainting and drawing.
How to keep your paper clean for display and framing.
Create multiple works on paper ready to mat and frame.
Get tips for matting and framing your finished paintings.
This course is for you if you:
Work with encaustic
Want to learn to appropriately use paper as a substrate for your paintings
Are an adventurous beginner, skilled artist, or anywhere in between
Interested in combining drawing and encaustic
FAQ:
Q: Do I need encaustic experience?
A: No. We will demonstrate how to paint and fuse with encaustic.
Q: Do I need special equipment?
A: Not really, you will use basic encaustic materials and tools (all detailed in the supplies handout). We will be using a heat gun rather than a torch to fuse.
Q: How do I access the live sessions?
A: Once you purchase the class, you will have access to the welcome section of the course content. There you will find the supply list, description of how the class will flow, and the link to the first class meeting. The class is a combination of recorded videos and live sessions. The live sessions will be recorded and uploaded to the course for replay. The best part is you don't have to worry about frantically taking notes but can focus on the live sessions and watch the replay to capture the key points you want to take notes on.
Q: I have more questions. How do I reach you?
A: You can email Susan at [email protected] or Helen at [email protected]
Susan Stover draws on over 30 years of professional experience in helping you realize your artistic goals. With an MFA in Textiles and Painting from California College of Art, Oakland, CA, she seamlessly moves between various mediums.
Susan works easily between a variety of mediums, ever attentive to their history and cultural foundations. Students benefit from her extensive knowledge of art, art history, and techniques. She demystifies various techniques and encourages students to combine mediums in new ways. Susan is recognized as an R & F Paints Core Instructor and a Silver Brush Educator.

For Susan's full bio, click here, or to see more of her work visit her website susanstover.com.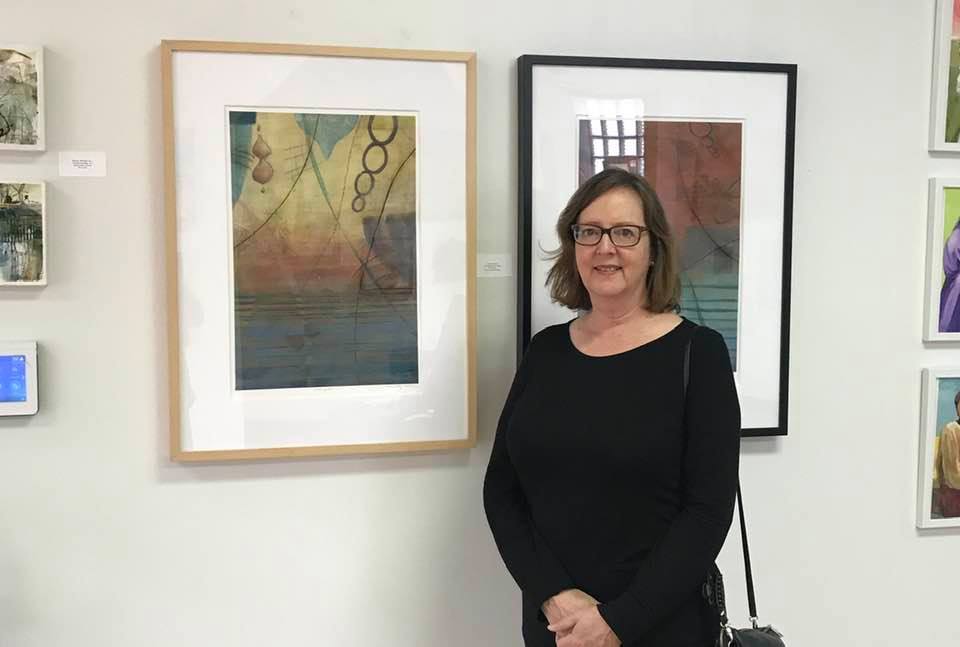 Helen Dannelly
Helen Dannelly's teaching is informed by a unique combination of training that she utilizes in guiding you conceptually and technically. She studied painting at San Francisco State University and sculpture at the University of Minnesota. Helen is attentive to the importance of art fundamentals & weaving them into her classes. She recognizes that these components (color theory, elements of composition, and drawing/ mark-making) are skills that need to be continually developed and refined in order for students to leverage them effectively in their work.
Helen is an R&F trained Advanced Encaustic Instructor and a Golden Artist Educator. For Helen's full bio, click here. Visit her website: http://www.helendannelly.com
You might also like these other courses from Sue and Helen!