Are you interested in lightweight sculpture material?
Do you want to explore three dimensional forms ?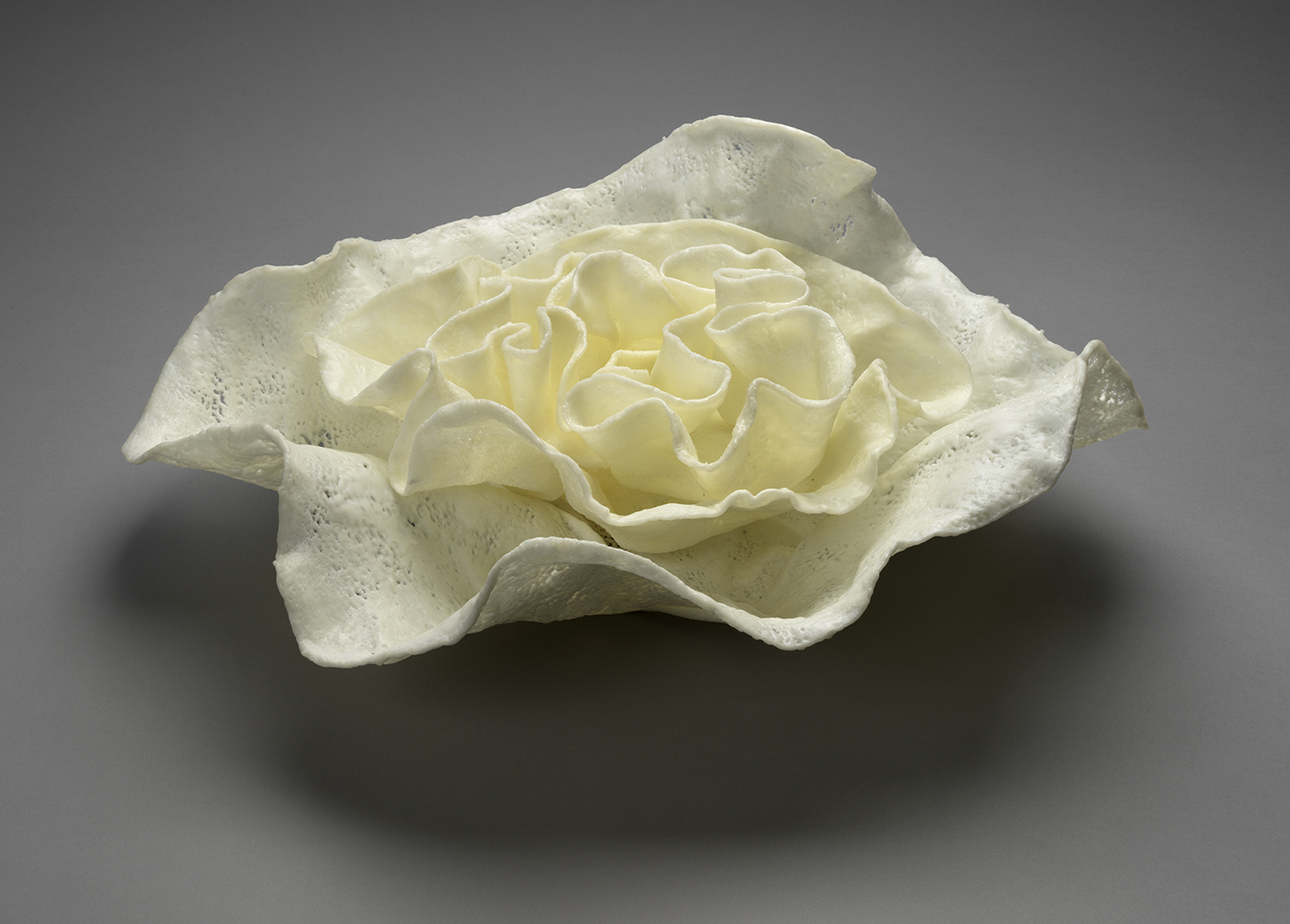 Join Helen Dannelly for this 4-week course on working with Fosshape and other fiber to create lightweight sculpture for use with encaustic, oil, acrylic & other surface treatments.
During 4 live 90-minute sessions,
Helen demonstrates how to transform:
Fosshape
fabric
needle and thread
joint compound
into expressive forms ready to accept a variety of surface treatments.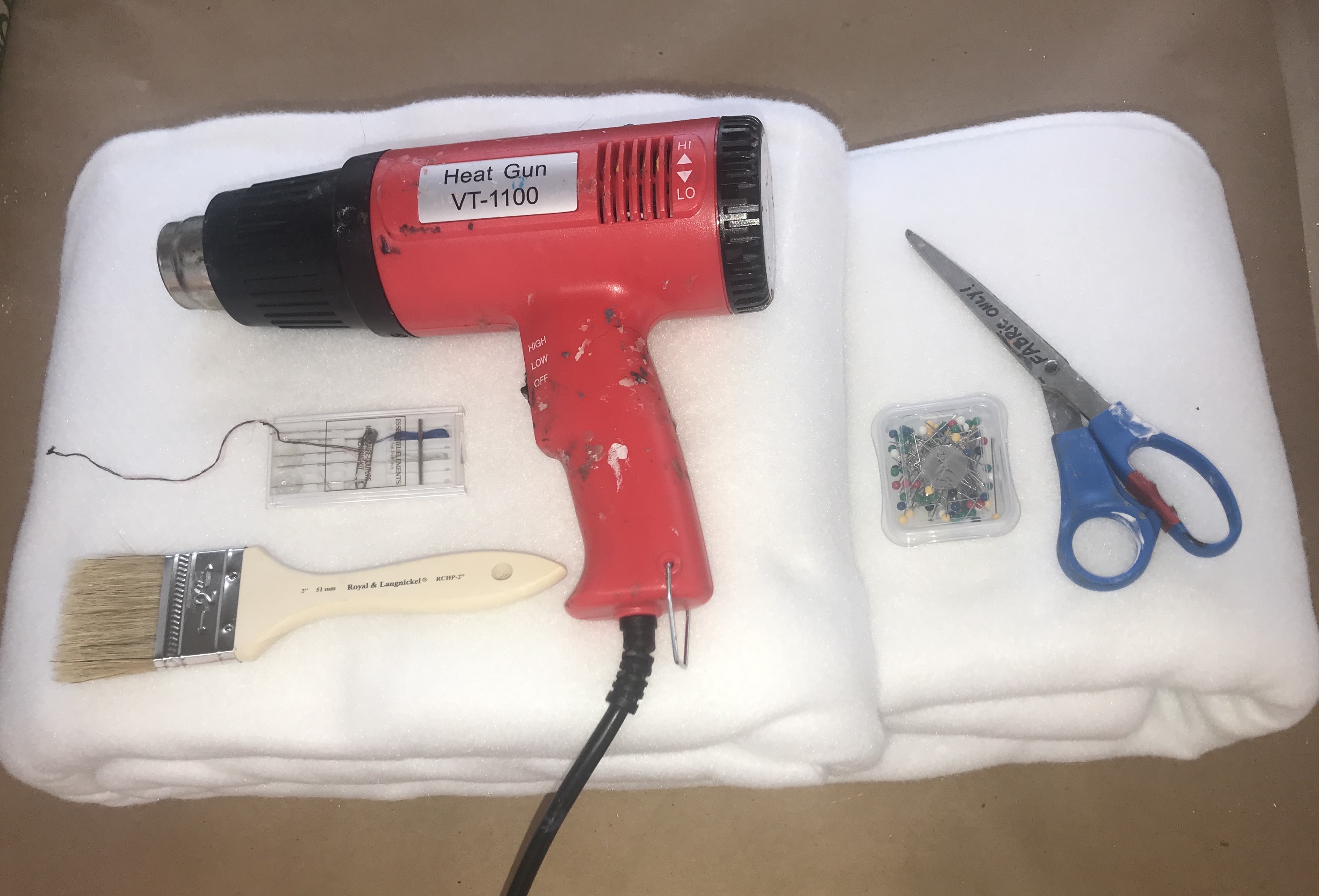 Helen's unconventional ways of mixing mediums and her ingenious combining of high and low tech solutions result in demos that get you thinking outside of the box as you discover new ways to express your ideas.
After working in bronze, iron and other cast metals which get very heavy once you begin to increase scale, I was looking for a lightweight material which would permit me to go large without prohibitive weight. With Fosshape,
I can do that. I can move large sculptures by myself in the studio, when shipping,
and when installing a show. And the look is exactly what I am after!


~Helen Dannelly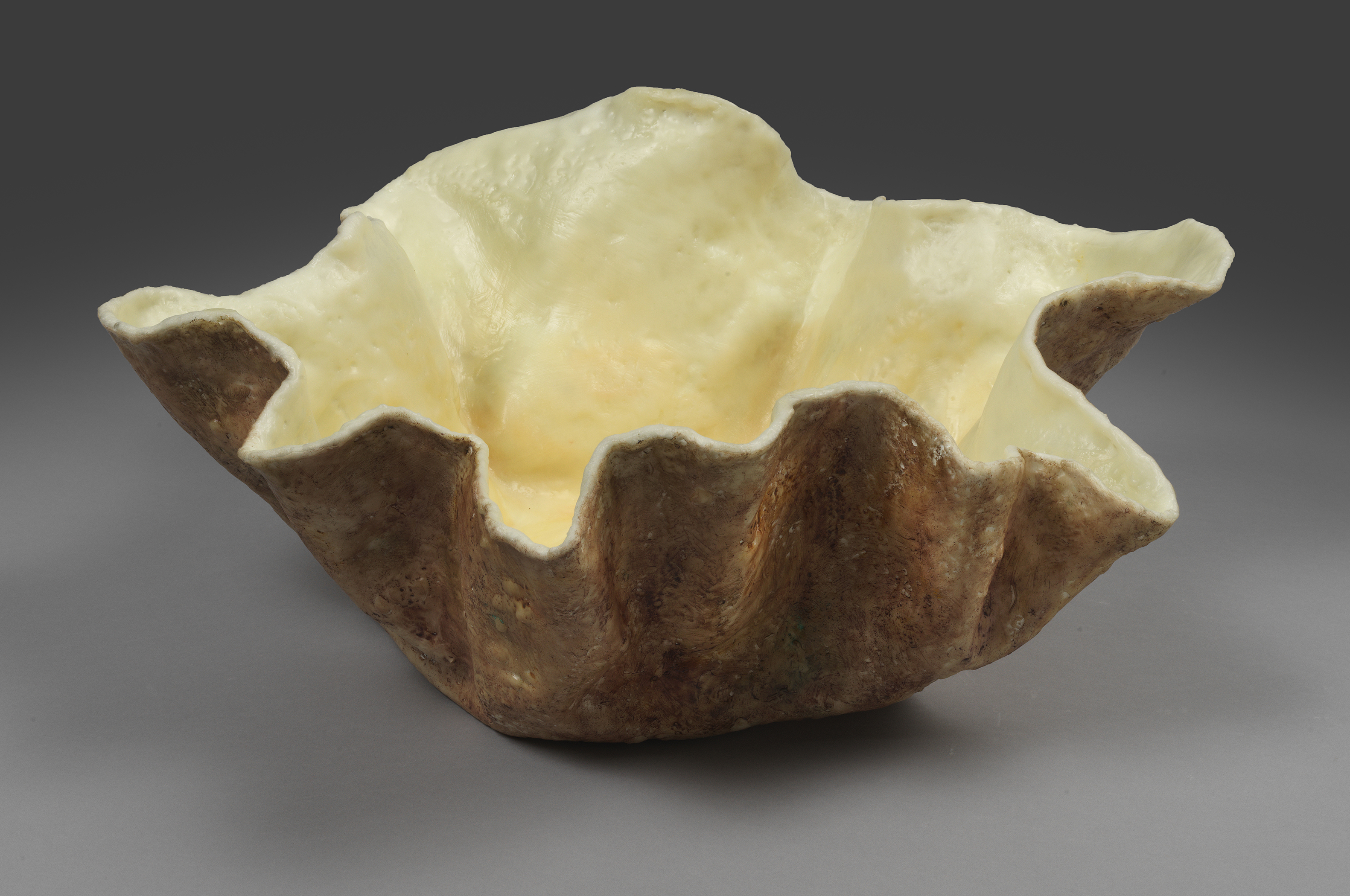 This course is for you if you:
Have an interest in sculpture and want to learn how to work with a relatively new material.
Want to start moving off the panel with your work and create 3D forms
Are an adventurous beginner, skilled artist, or anywhere in between
Want to expand your creativity while honing your critical thinking skills
Helen has a knack for guiding you in amplifying your ideas. Her method of teaching involves showing the potential of what you can do with the various materials and then letting you loose to see what is possible.
As an instructor, Helen draws upon her formal art training to add richness and depth to the classroom experience, incorporating fundamentals of composition, color, and form.
Why should I add 3D structures to my practice?
You can add depth with relief to your paintings or move completely off the panel.
The techniques covered are easy to learn but offer sophisticated results.
You can add a new level of complexity to your work.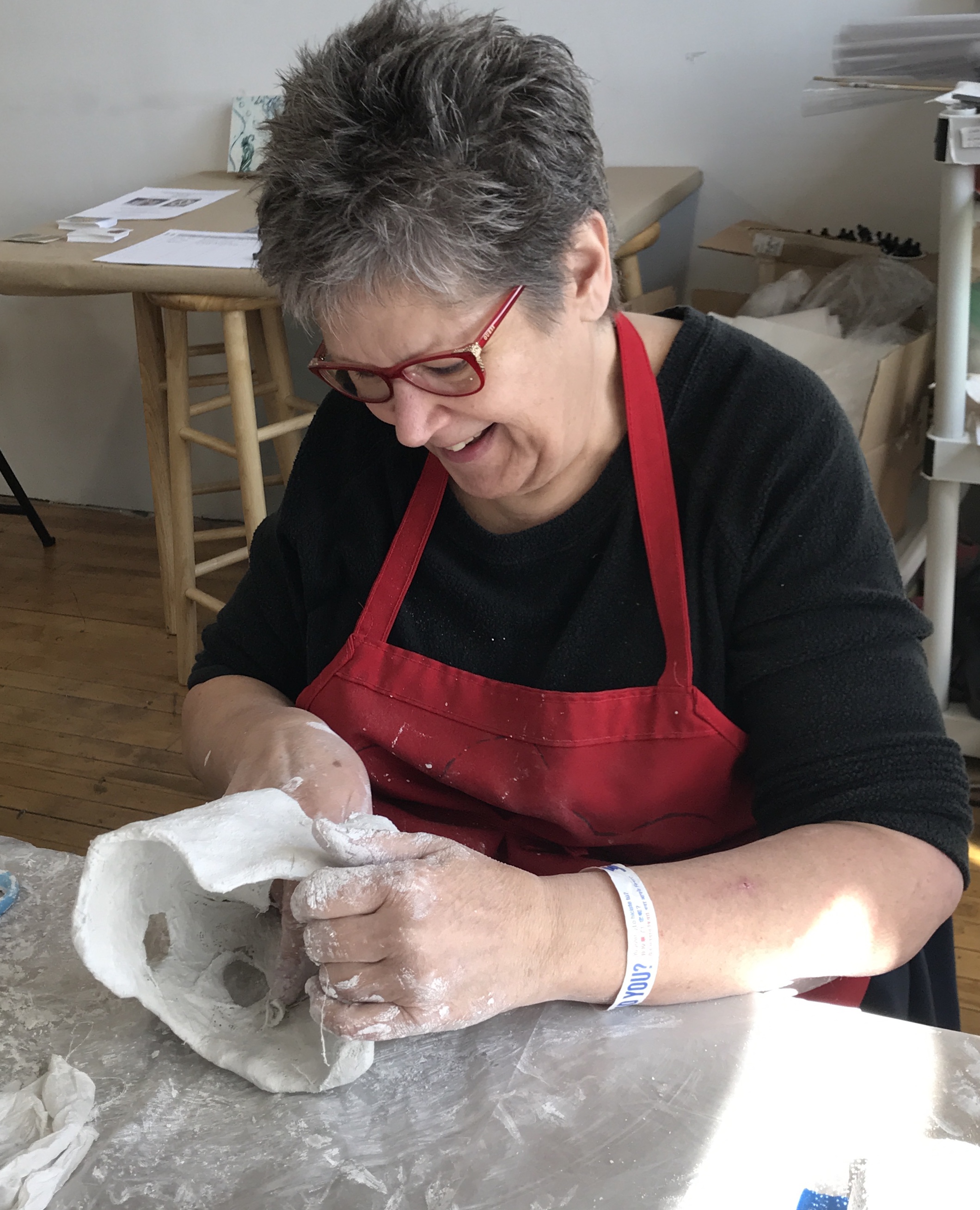 Creating 3D structures out of fiber is such a freeing process. The materials have so much potential! You realize how you can combine different materials together to create complex and intriguing forms. Students get excited when they realize how very accessible the materials and processes are.
~Helen Dannelly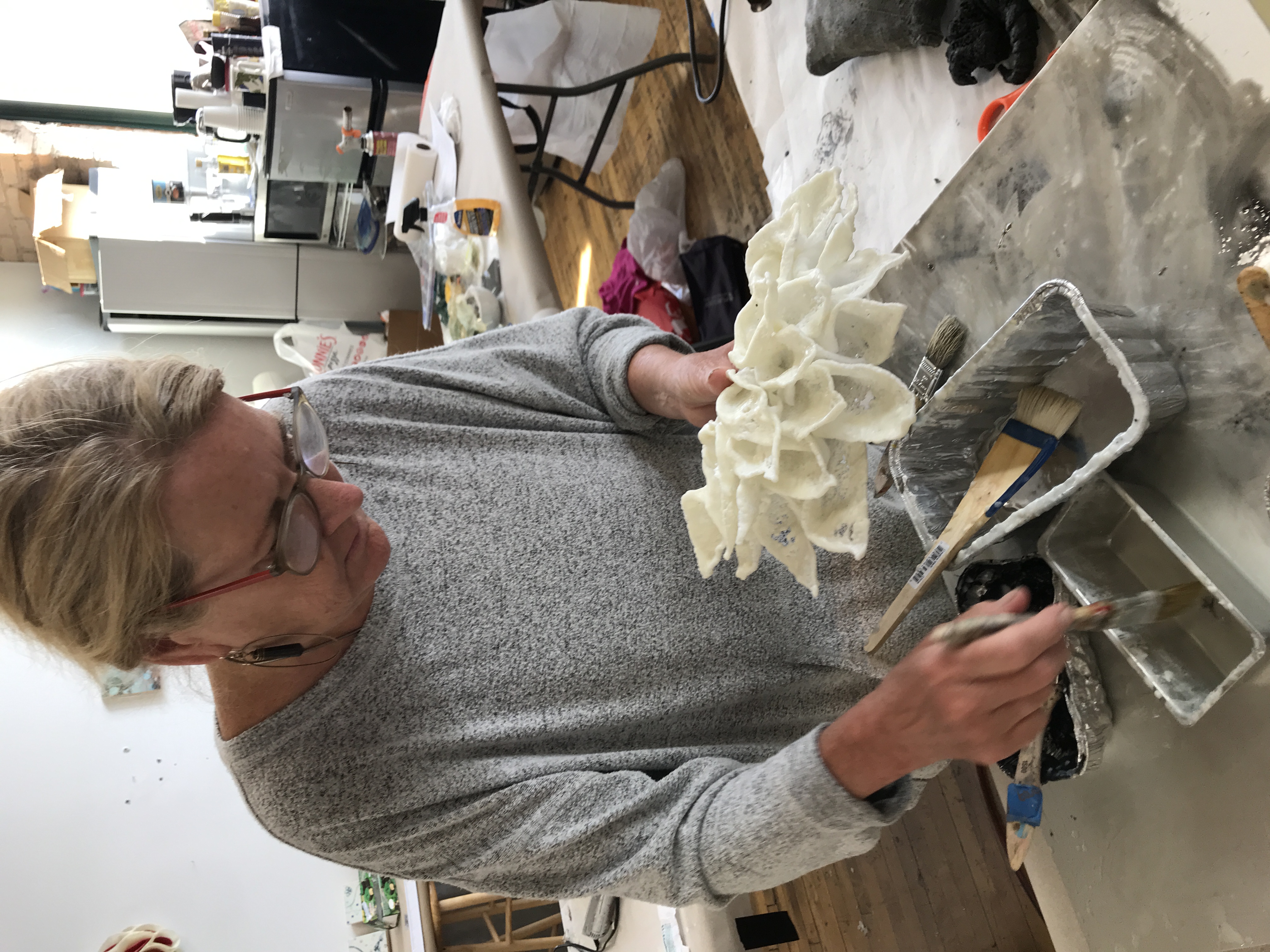 4 live online 90-minute sessions with time for Q&A. 
Live demos.
Prompts and exercises tailored to students' needs.
PowerPoint presentations & discussions explore artists working 3 dimensionally for inspiration.
2 months of access to the recordings of the live sessions. Now you can be fully present soaking up the demos instead of frantically taking notes.
Don't miss out on this opportunity to expand your practice.
Helen is a dynamic instructor who supports you in realizing your vision.
FAQ:
Q: Do I need sculpture experience?
A: No, this is a class for artists new to working three-dimensionally. And for those with some experience, you will learn additional techniques to expand your practice.
Q: I work in mixed-media. Will my imagery translate?
A: Yes! Anyone working two-dimensionally can benefit from this course. We will discuss various surface treatments, so if you are already used to working with multiple materials, all the better!
Q: I have more questions. How do I reach you?
A: You can email me at [email protected]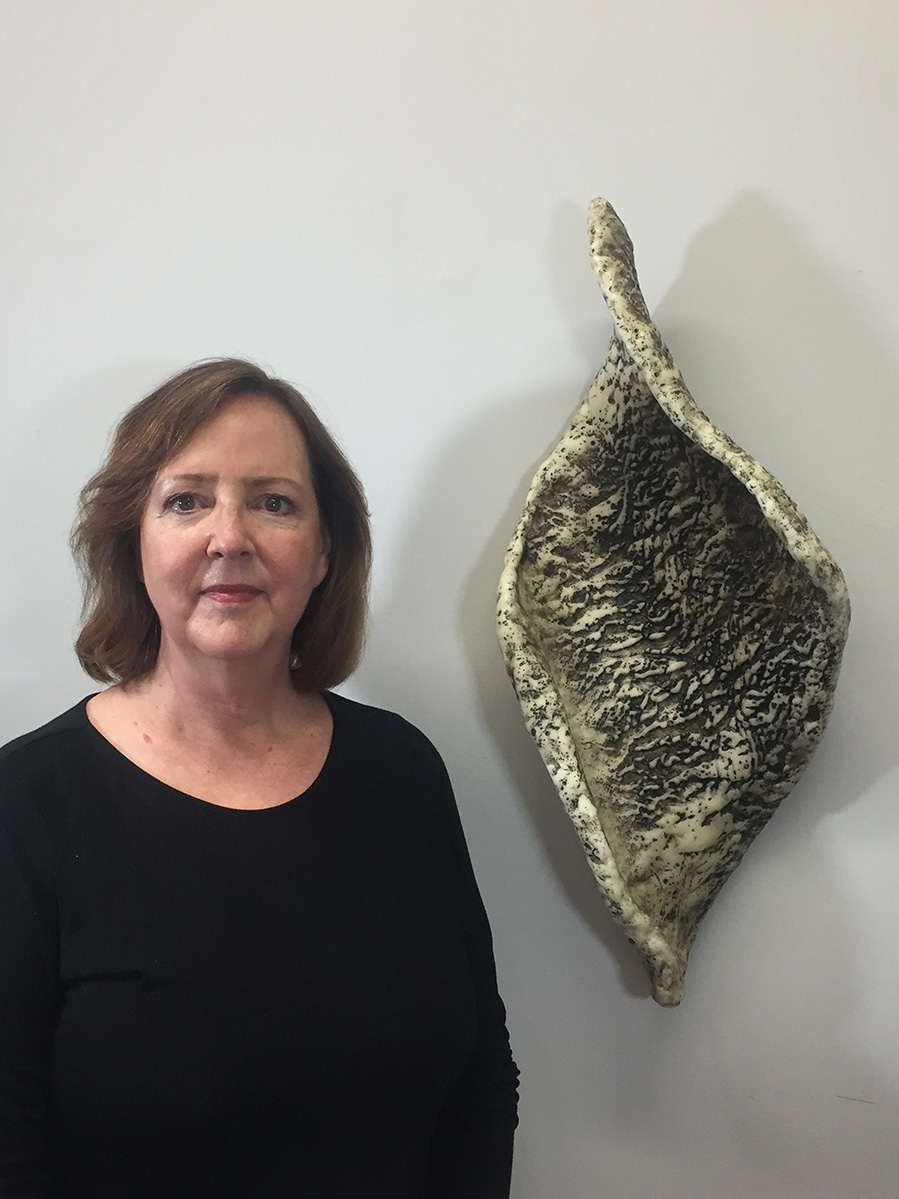 Helen Dannelly draws on over 30 years of professional experience in helping you realize your artistic goals. Helen's teaching is informed by a unique combination of training that she utilizes in guiding you conceptually and technically. She received a BA in Women's Studies from the University of California, Santa Cruz. She studied painting at San Francisco State University (working with Bay Area photorealists) and sculpture at the University of Minnesota, Minneapolis. 
Moving easily between drawing, painting, and sculpture, Helen has developed unconventional ways of mixing mediums that create emotionally evocative pieces. Helen's work focuses on metamorphosis both personally, in natural phenomena, and of the materials. Her organic sculptures are inspired by the natural world, a nod to sea life and plants. Complex surfaces and engaging forms invite viewers to explore the impact of climate change--a metamorphosis of decline.
Helen is attentive to the importance of art fundamentals weaving them into her classes. She recognizes that these components (color theory, elements of composition, and drawing/ mark-making) are skills that need to be continually developed and refined in order for students to leverage them effectively in their work. This mastery results in students creating more sophisticated work and understanding why it is more successful.
Helen Dannelly is also:
A Golden Artist Educator
A Silver Brush Educator
R&F trained Advanced Encaustic Instructor

"I just read the comments on my [work] and want to thank you for what you added. I am happy to have your expanded opinions. Very helpful and so encouraging. You made my day."
~ Linda S. ~
"As you know, I was hesitant to take the class but am so glad that I did! What I love about it is that it doesn't have to be perfect. You were very encouraging in that way. I am using it as a warm-up because of that.I loved all of the ideas. For me, the more the better! It is great for how I Iearn and create. I am looking forward to taking more sculpture classes! My goal is to incorporate 3-D into my current (new) mixed media.
Thanks so much! "
~ Tina B.~

"How I spent June: working (well, playing really) on some 3D encaustic pieces while taking two Zoom classes with Helen Dannelly. Fabulous instructor! Supportive and knowledgeable. And some amazing "classmates" whom I hope to meet in person when life becomes a little more normal. I did a lot of playing with different materials and plan to expand my experiments more in July. Great classes!"
"I enrolled in both the Beginning 3D Encaustic (taught jointly by Helen Dannelly and Jeff Hirst) and the Continuing Explorations in 3D Encaustic (taught by Helen Dannelly). Both classes provide the encaustic artist the foundations to explore taking the medium in new and exciting directions. The classes were streamed via Zoom because of the pandemic and both instructors were patient in answering students' questions and generous with their support well beyond the actual time spent together in the Zoom class.
In the follow-up Continuing Explorations class, Helen Dannelly challenged students to build on the foundations from the Beginning class, encouraging students to begin to develop a body of 3D encaustic work. As in the first class, Helen shared her knowledge and time to support each student individually as we experimented with these new materials. She challenged us to think in new ways and gave generously of her support when we had questions or encountered problems in our work."
~ Laureen W. ~